According to reports, Kim Kardashian and Pete Davidson have decided to part ways after nine months of dating.
Life is unexpected and so is love. Reports have told that Kim Kardashian and Pete Davidson are apparently no longer together. After nine months of love and dating, the couple has not decided to separate ways. Although there has been no confirmation of the allegation, there have been reports that some close sources have claimed the breakup of the celebrity couple.
Throughout their encounter on Saturday Night Live, the 28-year-old comedian and the 41-year-old founder of SKIMS also happened to share their first-ever kiss in a comedy spoof. Sparks flew during their encounter. Now that it has been almost nine months that the couple has been together, looks like it is not what they really wanted from a relationship. The two celebrities have been facing some issues in their long-distance romance along with their hectic work schedules. The source disclosed that Pete wants her to take a quick flight to New York or wherever he is since he is totally impulsive and spontaneous. On the other hand, being a mother of 4, Kim has responsibilities she can not neglect.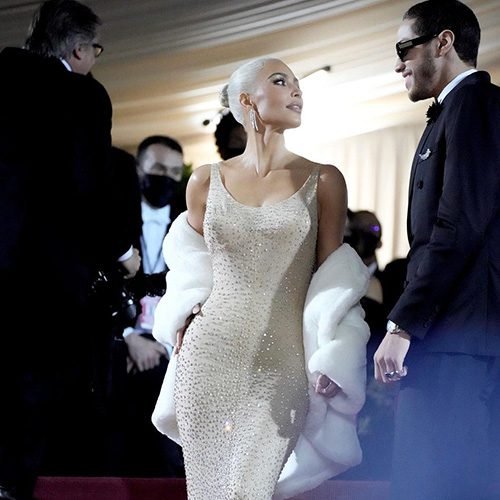 According to sources, the rigorous schedule and long-distance relationship between the two appear to be the root of the breakup.
Despite the two's deep love and respect for one another, according to insider accounts, their rigorous schedules and long-distance relationship appear to be the root of the breakup. The couple, according to the insiders, "had a lot of love and respect for each other," but they discovered that their rigorous schedules and long-distance dynamic made it quite a task to handle everything at once in the relationship. The couple reportedly broke up somewhere in the middle of this week.
In November last year, some sources confirmed that the two were seeing each other. According to the insiders, both were taking it easy and just wanted to see where it goes. Although Kim didn't confirm the dating rumors, she mentioned that she wasn't seeing anyone else. She also said that she was very much into Pete. Since then, the couple had been making the headlines for their sizzling chemistry, and vacation pictures that looked super fun. In October, while Kim was in charge of Saturday Night Live, the two kissed for the first time. In the months that followed, their romance developed.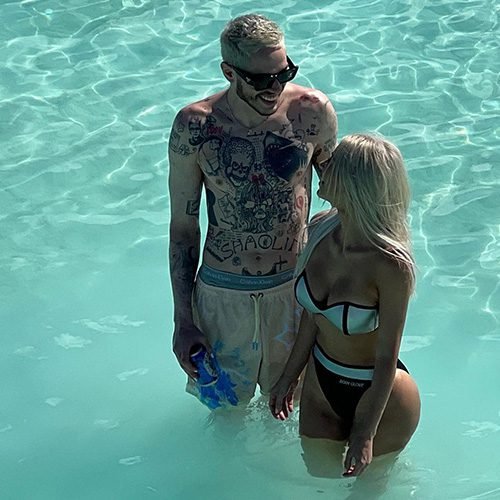 Reportedly, the two celebs have called it a quit after nine months of dating.
From tattoo homages to their Met Gala appearance together, the two have not missed a chance to show some PDA over the nine months. Khloe Kardashian, Kim's sister, even went so far as to claim that the two were so much in love with each other back in June. The pair made their red – carpet debut shortly after becoming Instagram official in March of this year. The couple made a statement at this year's Met Gala when they walked the red carpet together and appeared enamored. In several interviews, Kim continued to discuss her relationship with Davidson.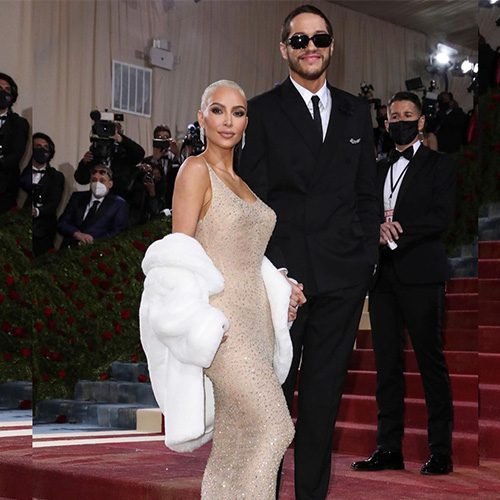 The couple made a statement at this year's Met Gala when they walked the red carpet together
While Pete did not appear in the first season of Kim's new reality show, The Kardashians, the second season trailer featured a glimpse of Pete as one scene featured Kim asking him to take a quick shower with her. Kim called the comedian the most "honest" person she has ever met. Pete and Kim have yet to issue a formal announcement regarding their split. After having gone through messed-up relationships in the past, this new love affair of Kim Kardashian was something her fans were looking forward to but let us see where things go now.