Given the fact that it is August, there will be several celebrations, including numerous company get-togethers.
There are countless suggestions for fun games to play at work on the internet, whether it's for team building, team bonding, or just a little mental stimulation in between shifts. As a result, we've chosen to seek out the finest and gather them all into a list, along with a little description of why we believe each game could be a suitable choice for you to play with your coworkers at work. Both employees and employers look forward to office gatherings because they provide an opportunity to strengthen relationships with coworkers and engage in enjoyable activities. Let's have a look at the five games that are suitable for your office get-together.
1) Head's Up
Everyone surely must be aware about this game as it is very popular, and was designed by Ellen DeGeneres, who plays this game with her guests on her show. Although Heads Up is intended to be a "party game," we've discovered that it makes a fantastic icebreaker for playing with coworkers. A word appears when you place the phone on your head; whether you're attempting to name a celebrity or identify an animal, your coworkers will soon be frantically pointing, singing, or using comical accents to try to express the word that is resting on your head. This will surely increase the unity between the coworkers and it can be a fun game after all. 
It is a very famous game especially in the US and the UK
2) 2 Truths and 1 Lie
This is a game that can be played at any social gathering and is one of the best ice breakers till now. The game is simple as the name suggests and is nothing complicated. Each participant chooses two truths about themselves before inventing a falsehood in the game of "Two Truths and a Lie." It may be a lot of fun to attempt and determine which of each player's statements is false in this game. This game not only inspires you to be imaginative in the remarks you select, but it also assists you in learning fun things about your coworkers.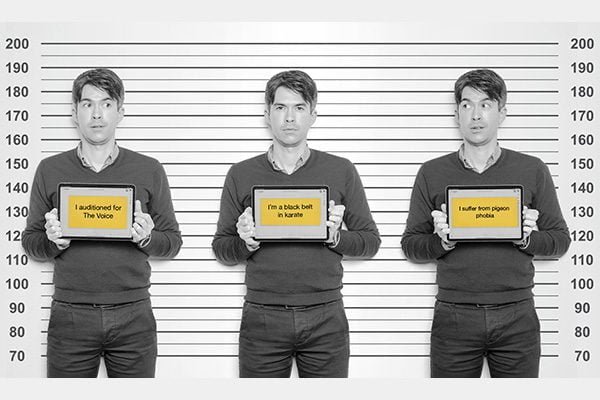 It can be turned into a team game as well, and whoever is able to guess the truth the most times, will win the game
3) Code Names
A fantastic game for two teams that emphasizes communication and hints is Code Names. The participants must make an effort to pass along clues to your own side without revealing them to the other squad. With Code Names, you don't simply have to think about how to communicate with your pals effectively. You're attempting to figure out how to keep your opponents from understanding your conversation. The round is won by the team that typically completes its clues and provides the correct responses at the earliest. You may play as many rounds as you like; it only depends on how long you want to play for.
This game has an online version as well, just in case the get-together is in an online mode
4) Ping Pong
The traditional indoor game used in offices is ping pong, or table tennis. It occupies little room and offers a fantastic exercise at the same time. Ping pong matches between players have a tendency to get rather hot, so take caution. It can be a fun game as well and it can be played individually or in teams of two
You can have an in-office Ping-Pong competition and the winner can get a reward (such as a paid leave)
5) Rapid Fire 
This is a fun game, but because the questions are challenging and the solutions are time-sensitive, it may occasionally be nerve-wracking. This can serve as an icebreaker as you can ask the participant questions about anything and they must respond as quickly as possible. This game may be simple, but depending on the circumstances, the questions may become challenging. MCQs that require participants to select one answer from a list of possibilities frequently result in issues. If the participant selects one item over the other and is able to build rapport with their coworkers, it may all be amusing.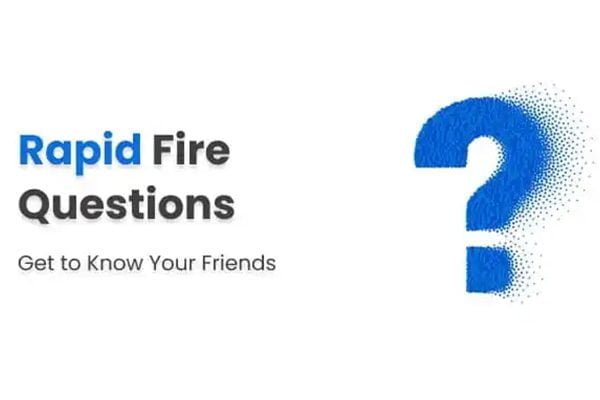 This game is inspired from the famopus segment of the popular Indian talk show Koffee With Karan 
These games may be a lot of fun and can occasionally be competitive, but ultimately, it's all about having a good time and laughing. As the staff bonds and spends time playing enjoyable games together, team bonding will improve. Whether they take place in or outside of the workplace, team building exercises strengthen bonds between teammates and bring to light and resolve interpersonal problems. On the other side, they are a fantastic tool to increase team performance, output, and innovation. Do let us know which games you play in your office get-togethers this month.