Here is a closer look at the fun ideas that can make the festive vibe even brighter this Diwali.
After two drab years of sharing holiday greetings digitally, the festive spirit is back in corporate India, with businesses celebrating holidays like Diwali in person with their staff. One of the most exciting festivals in India, Diwali is now just around and corporates will get to celebrate the festival physically with their office mates after two years.
To be celebrated on 24th October this year, the festival of lights, as we all have been taught, Diwali vibes will be back with more joy and happiness. Understanding the significance of this festival and why it is celebrated is essential before starting any festivities or customs for Diwali. For those who are unaware, here is what you need to know.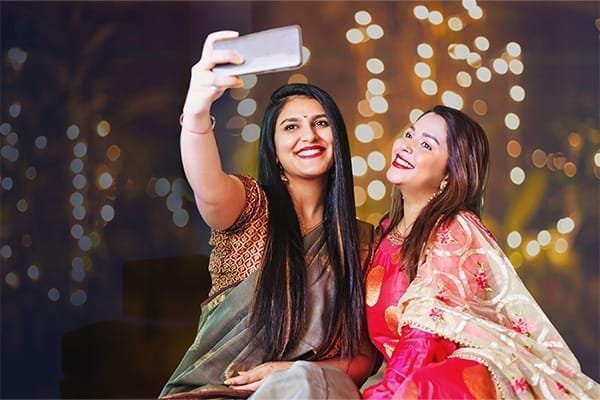 Some fun ideas to celebrate Diwali at your workplace.
Diwali is a huge event that spans five days rather than a single day of celebration. Hindus originally observed it as a holiday, but over the years, Sikhs, Buddhists, and Jains also found causes to rejoice. The acknowledgment and celebration of the triumph of good over evil become the focal point of the five days (or the light over the dark). India's harvest season comes to an end with the celebration, along with the beginning of the new year. In order to bring "prosperity, wealth, and kindness into the home," Lakshmi Puja is the essence of Diwali.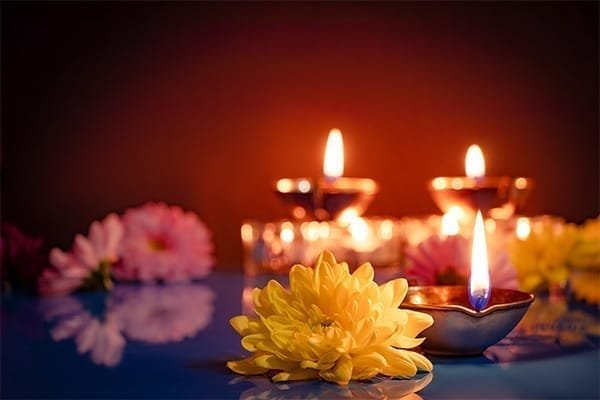 Understanding the significance of this festival is important.
While homes, workplaces, and various places are lit up with beautiful fairy lights, candles, and diyas, these lights are spread all around to represent luck, knowledge, achievement, and hope. Other than just celebrating Diwali at home, many workplaces also celebrate the grand festival which is a great way for workmates to come together and celebrate cultural traditions. This also helps to bring some festive flavor and create a fun vibe in the offices.
If you still haven't planned your office Diwali celebration, it's high time to do so with the festival coming on the coming weekend. Here are some fun activities that you can plan in your offices and make your colleagues or employees come together. From decorations to games, these fun activities will help to create a joyful and cooperative environment in your office.
Let's begin with the decorations
Decorate your office along with your teammates.
Just like you decorate your home, all the team members can come together and come up with fun and creative ideas to decorate the office. You can begin with putting some fairy lights and diyas in your office as a traditional thing and don't forget to make a rangoli. Encourage staff to use colourful accents or anything else based on a suitable theme to adorn their workplaces (whether physical or virtual). If you're still working remotely on this day, ask your marketing and communications teams to design virtual meeting backgrounds with vibrant patterns and distribute them. It's a simple approach to make the beginning of the week cheerful.
Make it an ethnic-wear day
Ladies and gentlemen, celebrate the festival with your best traditional attire.
Desi festivals call for traditional clothing and cultural attire. Hold celebrations for traditional days in the workplace and request that everyone wear their best ethnic or traditional attire. You may also order mouth-watering cuisines from India for them.
Fun award show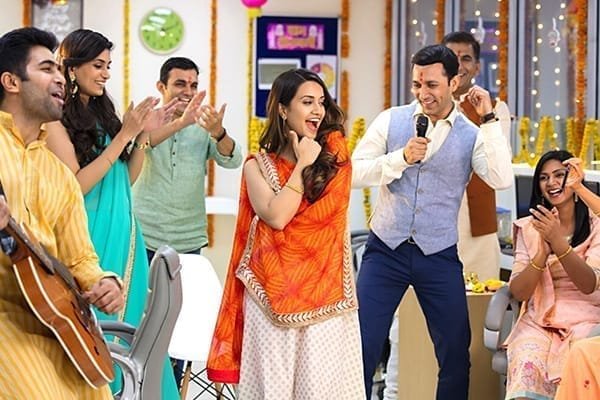 Playing some fun games and showing your skills will be a good way to interact with your team.
You can organize fun talent showcases for the staff so they can show their talents and skills outside of the workplace. Employees will have a far better understanding of their co-workers and superiors in this way. By setting up medals and prizes, you may make it about healthy competition as well.
Secret Diwali gifts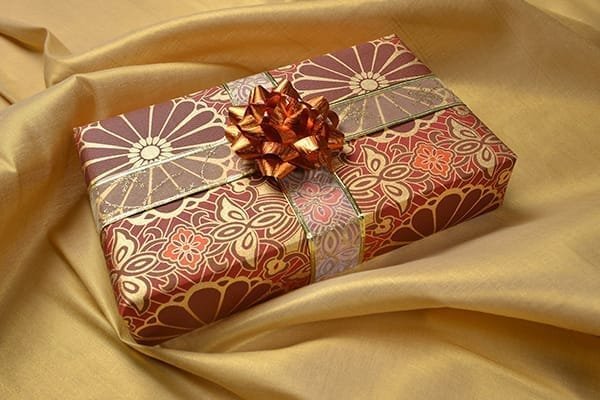 No festival is ever complete without gifts.
Giving presents is a strong gesture that is always successful, especially during festive occasions. Why not make it a group activity where one person is to be a "Secret Santa" for the other instead of the usual gift-giving? Establish a budget and draw chits to determine who will receive what. Santa Claus isn't just for the holidays! This year, you can call him right away.