With a strong storyline and spectacular characters, here are some of the most fascinating plot twists of 'The Vampire Diaries' that made us fall in love with the show.
We all know that TV dramas have many plot twists in every season, however, The Vampire Diaries happens to be the one with some really good ones. While some twists in the show were quite predictable, others were intense and wild and we don't know where they came from.
Honestly, you can love them, you can hate them, but you just can't ignore them. If you are also a TVD fan, let's see how many plot twists you remember.
Katherine kills Caroline, who then becomes a vampire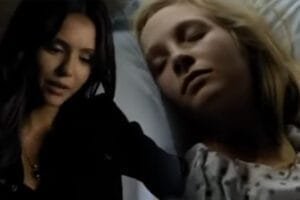 The way Stefan handled Caroline's struggle was a mere glimpse of Steroline.
Katherine smothering Caroline's face with a pillow while she had vampire blood in her system looked like an odd plot. Well, you weren't the only one who wondered if she'd be able to thrive as a vampire or not. But the answer came as a loud yes! Even though the vivacious blonde cheerleader of mystic falls struggled for her life during her first day with fear, it was when we got to see s glimpse of Steroline on the show, which we never thought would become one of our favorite couples.
Katherine impersonates Elena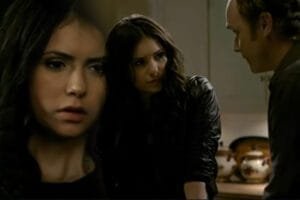 This was an epic entry by Katherine Pierce.
I would be lying if I don't admit this was one of the best twists in the show. Surely many of us were mind-blown when we believed Elena began to feel more firmly for the elder Salvatore when we saw them locking lips on Elena's front porch. However, we were wrong, which is unfortunate for Damon's lips and John Gilbert's fingers. Katherine's sassy entry in the episode out of nowhere was quite impressive as after kissing Damon Salvatore, she entered the kitchen and chopped off John's fingers to tell them that the survivor is back.
The Sun and the Moon Curse is fake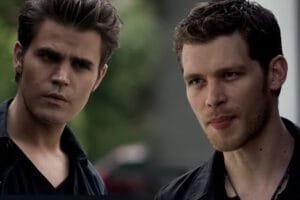 Everyone was shocked to know that the curse was just a made-up story.
After Klaus' debut in the show, most of season 2 was focused on the possibility of him breaking the sun and moon curse. It was thought that this curse made werewolves turn on a full moon night and made vampires dread the light of day. It was mentioned in almost every episode of the show.
Elijah's revelation that the curse didn't genuinely exist caught her off guard. The curse that kept Klaus' werewolf half dormant was actually his own, therefore it was a made-up story. He was able to break it, making him a hybrid and the most powerful being in the world.
Klaus kills Jenna
Jenna's death was one of the heartbreaking scenes.
More than a shock, this incident came as a heartbreak for many viewers. After the passing of their parents, Elena and Jeremy were cared for by Aunt Jenna. She found out about vampires, was transformed into one, and was ultimately sacrificed in Klaus' ritual to bring forth his werewolf side. And the fans of the show know how heart breaking that scene was.
One of the most unjust and incredibly depressing deaths ever depicted on the show is hers. Shamefully, Jenna was never able to avoid dying like so many of the other characters who came back to life.
Damon and Stefan's mother is alive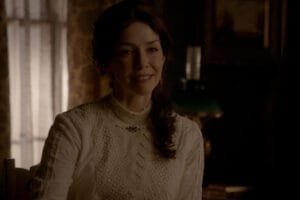 This was another amazing plot twist as we saw how Damon and Stefan craved the love of family all their lives.
Characters dying and coming back to life was not a big deal on the show and the credit goes to the loopholes, and that is exactly what happened to Lily Salvatore. In the episode 'Let her go' of season 6, we find out that Lily Salvatore is still alive when our witch Bonnie finds her in a prison from 1903. This revelation comes as a shock for the Salvatore brothers as they believed she was gone for a long time.
The Evil Alaric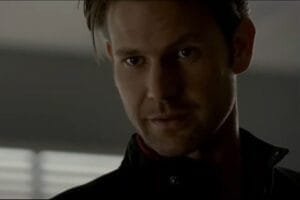 Do you also think Alaric was an underrated character in terms of charming looks?
Alaric sure did find himself knee-deep in supernatural drama for someone who initially arrived in town looking for the vampire he believed killed his wife. From the beginning of the whole drama series, Alaric was one sorted character whom we could never expect to turn into an epic villain.
Well, he was for a few episodes before Esther turned him into an Original vampire so he could murder her kids. Shortly after, Alaric's mega-vampire persona passed away, but as usual, he wasn't dead for a long time.
Damon was the first one to meet Elena
Compulsion made Elena forget about her meeting with Damon.
Elena struggled with her developing feelings for Damon as Season 3 came to an end, ultimately choosing Stefan over him. Elena casually remarked that perhaps things might have gone differently if she had first met Damon.
It turns out that had actually occurred, but Elena had no memory of it. Damon didn't want anyone to know about his arrival in Mystic Falls yet, so she was compelled to forget their meeting.