From King The Land to Celebrity, here is the full list of new Korean Dramas you can binge-watch this month. Read in detail.
It is not a new thing that Korean Dramas have become the most popular shows in recent times. Asian viewers of entertainment have long been fans of K-Dramas. Brilliant titles have so far in 2023 caused a commotion in the world of Korean drama.
And, the 6 most exciting Upcoming Korean Dramas (K-Dramas) premiering in June 2023 in different genres are:
Bloodhounds
Where To Watch: Netflix
One of the most eagerly anticipated Korean dramas to be launched today, on June 9, 2023, is Bloodhounds, a noir-action drama directed by Jason Kim and based on the Webtoon of the same name by Jeong Chan.
The show follows the story of two young boxers, Gun Woo, and Woo Jin, who team up with moneylender Choi to bring down an evil loan Shark, Myung Gil. The boxers wind up entangled in a web of lies and deceit when their pursuit of Myung Gil takes them into the murky world of private loans. It is premier globally on Netflix.
King The Land
Where To Watch: Netflix
The romantic Comedy Drama King The Land starring Lee Jun Ho and Im Yoon Ah in the lead follows the story of Goo Won (Lee Jun Ho), the son of the Chaebol family that owns and operates the luxurious 'The King Group', which includes hotels, distribution companies, and an airline. As a result, Goo Won is currently engaged in an inheritance dispute. He is endowed with a great mind, natural grace, and alluring appeal, but when it comes to dating, he lacks common sense. He also disapproves of phony smiles.
On the other hand, Cheon Sa Rang (Im Yon Ah) can illuminate the entire world with just her smile. She is thrilled to be hired by the King the Land, a VVIP business lounge that caters to affluent hoteliers and where she has some of her favourite childhood memories. She must now put those tender memories behind her and mature rapidly so that she can deal with the typical workplace prejudices and misunderstandings that she faces. The two grow fond of one another as the story goes on. The show will stream on Netflix in India from June 17.
Lies Hidden In My Garden
Where To Watch: Amazon Prime Video
Lies Hidden In My Garden is an upcoming South Korean Television Series starring Choi Jae-rim, Kim Tae-hee, Kim Sung-oh, and Lim Ji-yeon is based on the novel of the same name by Kim Jin-young. The show centers on Moon Joo-ran, a woman whose meticulously planned existence is upended by an odd fragrance in the backyard. Lies Hidden In My Garden will be streaming from June 19 on Amazon Prime Video.
The Devil (Revenant)
Where To Watch: Disney + Hotstar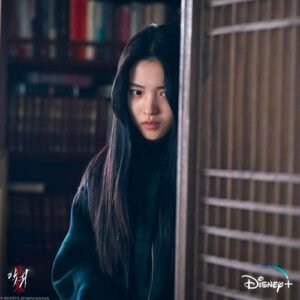 Kim Tae-ri, Oh Jung-Se, and Hong Kyung are the main characters in the occult mystery thriller TV series The Devil (Revenant), which centers on a lady who is demon-possessed and a man who can see the devil and is looking for answers regarding the deaths that surround the five bodies. The series will premiere on 23rd June on Disney + Hotstar.
See You In My 19th Life
Where To Watch: Netflix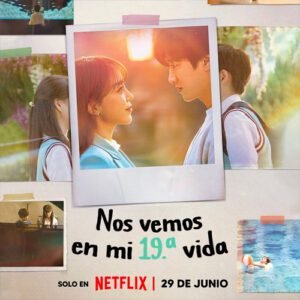 Shin Hye-sun, Ahn Dong-goo, and Ahn Bo-Hyun An adaption of Lee Hye's webtoon with the same name, See You In My 19th Life, Ban Ji-eum (Shin Hye-sun), a young woman with the unique capacity to remember her previous 18 incarnations, and Moon Seo-Ha (Ahn Bo-Hyun), the man she is meant to meet in her present 19th life, are the central characters in the love story.
Ji-eum has no emotional connection to the people from her prior lifetimes, but she feels a connection to the 12-year-old Seo-Ha from her 18th past and longs to get in touch with him. They finally cross paths, but Seo-Ha abhors romantic attachments in the here and now. Will this ruin an on-the-rise romance? Or will love withstand everything? is the focus of the TV show's whole plot.
Celebrity
Where To Watch: Netflix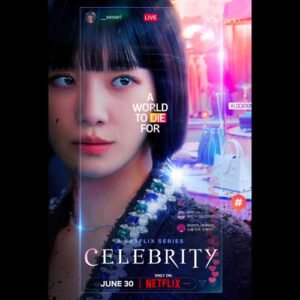 Celebrity is an upcoming South Korean Series starring an ensemble cast of Jun Hyo-Seong, Kang Min-hyuk, Lee Chung-ah, Lee Dong-gun, and Park Gyu-young, directed by Kim Cheol-kyu. Celebrity depicts the goal and mystique surrounding both people who use social media to influence others and live as "celebrities" and those who envy them. The show will start streaming from June 30 on Netflix.