The month of love is just around the corner and we know you're making every effort to make things work just the way you've imagined. From finding the perfect fit to the exemplary date place, expressing your love is all about the connection and senses you and your S/O share. However, choosing the right gift for her might get a little harder, but we can help you pick the right scent for the special night.
We seem to have the perfect pick for you in Ferragamo's new scent: Bright Leather. Even if you're someone who wants to flaunt his vanity with another exquisite fragrance or someone who's looking for a change with the signature scent. Let's look at what Salvatore Ferragamo, one of the top luxury brands, has to offer this time with its new Bright Leather – the third scent in their leather fragrance collection. Now known as Ferragamo, this brand is one of the oldest in the beauty industry and has been on the same path since 1898. We were surprised that the fragrance's significance hasn't changed.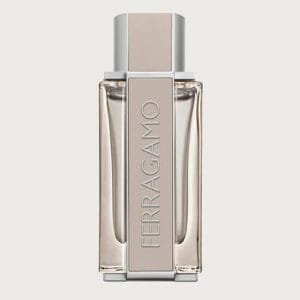 The brand-new fragrance from Salvatore Ferragamo for 2022, Ferragamo Bright Leather Eau de Toilette, is aromatic and bright and adds a contemporary twist to the classic male fragrances that are built on a leathery tone. The warmth in the fresh whiff comes as a surprise as the zesty tones of grapefruit, bergamot, and mandarin orange flicker in and out. The captivating arrangement of the notes allows the scent to unravel beautifully. Ferragamo's Bright Leather redefines masculinity by allowing the wearer to be legitimately strong and vulnerable.
The earthy tones of basil and rosemary emerge as this fragrance meanders from its fresh beginning. And then, just when you are wondering when the leather would arrive to join the celebration, there it comes. The white leather arrives like a warm hug from an old friend. Although not simultaneously, it has a strong foundation thanks to the musk and cedarwood.
Ferragamo has kept the bottle design from the series alike, and oh jeez, does it look classy! The bottle with a squared-off design also embraces a hint of leather touch. The scent performs substantially well with a 6–8-hour durability, which is quite impressive. The cap changes depending on the size of the bottle; the smaller ones have a beige, rounded cap, while the larger ones have a more squared-off style.
Undoubtedly, Ferragamo has done a pretty good job with this new leather scent in its collection. Although it's the perfect choice for your summer/spring scent collection, it will remain a good friend in the winter too.