Stranger Things fame Millie Bobby Brown is engaged to her long-time boyfriend Jake Bongiovi. Read out to know more.
Millie Bobby Brown who is better known for her phenomenal performance in Stranger Things hinted that she's engaged to her boyfriend Jake Bongiovi. The British actress ruling her fans' hearts since 2016 when she was a little girl. She's playing the role of Eleven in the Netflix sci-fi web series Stranger Things. The internet was taken by storm as a 19-year-old actress posted her b&w photo with her 20-year-old boyfriend. In the photo, the couple is posing happily at the beach and the actress showing her diamond ring. She wrote the caption by taking the singer Taylor Swift's Lover lyrics "I loved u three summers now, I Want 'em All" with a white heart.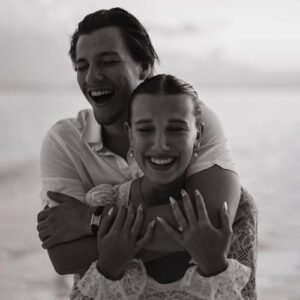 While Jake Bongiovi posted two pictures with her. In one of his posted pictures, the couple is dressed in white and showing back at the camera while looking in opposite directions, in another picture, the couple looks at each other with all smiles. He wrote the caption "forever" with a white heart. Their fans seemed surprised by this news, and as soon as the couple posted their engagement photos their comment section flooded with good wishes. On the other hand, many fans were shocked by this news and slammed her decision because they feel it was a bit early to make this major move in life.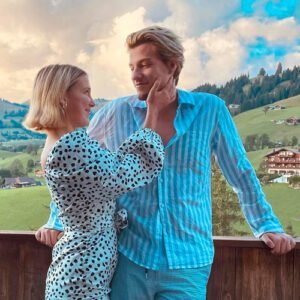 One of the users tweet "She is nineteen and engaged and here, I'm running a meme page". Many users claimed they don't know "who is Jake Bongiovi?" and "How they met?" Jake Bongiovi or Jacob is the son of Hollywood actor, singer, and songwriter Jon Bon Jovi. Jake will be soon making his acting debut with Jordan Weiss's romantic comedy movie "Sweethearts".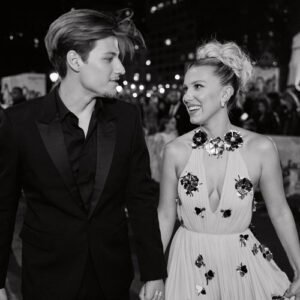 Jake and Millie have been dating each other for years now. They met each other through social media and become friends. In 2021, she posted a picture with him while they were kissing in London Eye. After that, both of them usually posted pictures together on their respective social media accounts. Earlier this year, the actress hinted that the couple taking their relationship to the next level, as she called her boyfriend "partner for life" while welcoming the new year together.
About Millie Bobby Brown:
Millie Bobby Brown made her acting debut with ABC's "Once Upon a Time in Wonderland" as young Alice when she was 9 years old. However, she got famous when she played the role of Eleven in Stranger Things.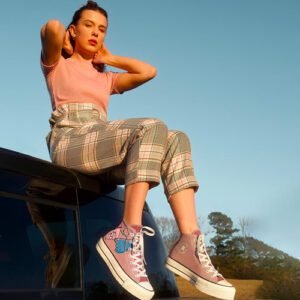 She also played the role in "Godzilla: King of the Monsters" and also was part of its sequel "Godzilla vs Kong". The actress also played a prominent role in Enola Holmes, which is a Netflix mystery film. Millie Bobby Brown will be next seen in the final season of the Netflix series Stranger Things.