Bollywood actress Shilpa Shetty's husband Raj Kundra set to make his acting debut. Read out to know more.
On 19 July 2021, Indian businessman Raj Kundra was arrested by Mumbai Police for his alleged involvement in the production & distribution of pornographic or objectionable content via the Hotshots app. He spent sixty-three days in Arthur Road jail (prison). On 21 September 2021, the court granted his bail. He was charged with violating the IPC's (Indian Penal Code) indecent Representation of Women Act and the Information Technology Act, among other provisions.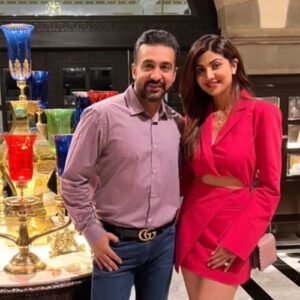 After the scandal, Raj Kundra has kept a low profile. He was mostly seen wearing his bizarre, which covered his entire face. According to the sources, after 2 years of the scandal, claims that the film of Raj Kundra's arrest and his time in prison. The film will be focused on his experience in prison. The film is yet to be titled and the director's name is also under wrap but the businessman Raj Kundra will be involved in all aspects of the film- from production to script, according to the sources.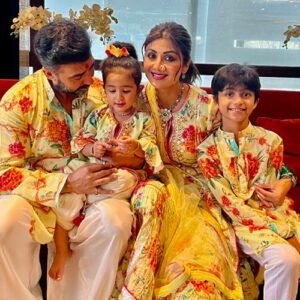 The source also added businessman Raj Kundra will be acting in his biopic as a lead actor. Last year in November, the business shut down its Instagram and Twitter account. However, he has recently reopened his Instagram account but his account has zero posts, zero following, and 390 followers. The Businessman Raj Kundra is the husband of Bollywood actress Shilpa Shetty. Raj Kundra tied the knot with Shilpa Shetty in 2009 and have two children together. The couple had their first child on May 21, 2012, while their daughter Samisha was born via surrogacy on February 15, 2020. The couple didn't release any official statement regarding Raj's debut film.