With Marriage, Pregnancy, And Whatnot, Rakhi Sawant Has Been Dealing With A Lot Of Drama These Days.
The personal life of celebrities has always been a hot gossip topic for netizens and often, it is discussed publicly. However, this time, the celebrity who is making headlines for her personal life is none other than the legend of entertainment, Rakhi Sawant. Looks like this time, destiny is playing too much Rakhi Sawant as a lot of drama has been heard to be taking place in the actor's life recently.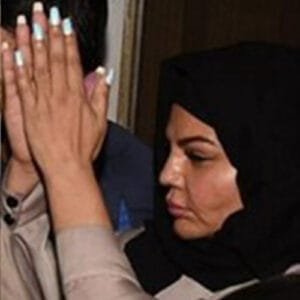 There is a lot going on in Rakhi Sawant's life.
After participating in the popular reality TV show Bigg Boss, where she was seen with her ex-husband Ritesh Raj, was making headlines for her second marriage. Her then-boyfriend, Adil Khan and the actress were often seen together with each other spending time together or making general public appearances. According to reports, the two wed in a Nikaah ceremony on May 29, 2022. The pair have been enjoying married life ever since. Rakhi added that Adil entered her life at a very trying period and gave her the motivation to let the past go. Rakhi acknowledged that Adil had asked her out, but that she had declined because of their different ages. Adil, however, convinced her by citing figures like Nick Jonas and Priyanka Chopra.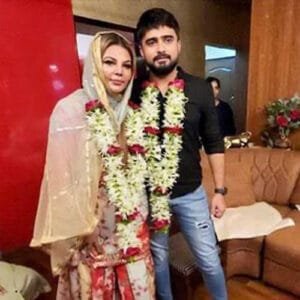 Rakhi Sawant and Adil Khan got married in a Nikaah ceremony on May 29, 2022.
However, Rakhi who was seen praising and showing her love for Adil in front of the public and the media was reported to have said that his husband and businessman, Adil Khan has denied the marriage with Raki Sawant. But a few days ago, a statement was given by Adil Khan in front of papz that he believes in the constitution of marriage with Rakhi but is still trying to convince his family for the same.  If the rumours are to be believed, Rakhi even mentioned that she has gone through the pain of having a miscarriage. Nonetheless, the couple cleared the air of these rumours.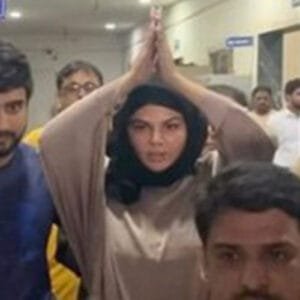 Rakhi was detained by Mumbai police in regard to an FIR filed by Sherlyn Chopra.
Other than that, these days are going quite tough for Rakhi as she is dealing with a case that was filed against her by another fellow actress. She was detained by Mumbai Police in connection with an FIR filed against her after actress Sherlyn Chopra complained about her for allegedly sharing her video links and images on social media. In response to the actor's complaint, the Amboli police in Mumbai filed an FIR against Rakhi under Indian Penal Code Sections 354A (sexual harassment of the kind that involves unwanted physical contact and advances or a demand or request for sexual favours showing pornography), 509 (words, gestures, or actions intended to insult a woman's modesty), and 504 (insult intended to provoke breach of peace) as well as provisions of the Information Technology Act, he said.
It had been a while since Ms Sawant and Ms Chopra had been in a feud. However, according to the police, they both filed an FIR against each other in November of last year for using offensive language.
After spending hours being questioned at the Amboli police station, Rakhi Sawant was eventually given permission to leave. She made sure to stay and make a symbolic statement at the police station before leaving as she gave a Gangubai Kathiawadi posture as she walked out of the station.