From Zara Zara Touch Me to Moh Moh Dhaage, look at the list of mesmerizing songs of Monali Thakur that showcase her versatility as a singer.
One of the most talented Bollywood vocalists of all time is Monali Thakur. She has performed some of the biggest singles in the Hindi music business with her lovely voice. She can sing songs in any genre, from upbeat party music to tender, romantic melodies.
Monali's abilities go beyond music, as she has acted in multiple Bengali motion pictures. She was also acted in Lakshmi, which was directed by Nagesh Kukunoor. Maik Richter, a Swedish restaurateur who even made an appearance with Monali in the music video for the song Dil Ka Fitoor, and the actress recently tied the knot.
As today Monali Thakur embraces her 38th birthday, look at some mesmerizing sung by Monali Thakur.
Zara Zara Touch Me (Race 2008)
Race is always been an iconic film for many reasons. From Saif Ali Khan to its songs, the first two franchises of Race will always be remembered for their filmmaking. In the whole album of Race, Zara Zara Touch Me was one of the songs that attracted and still listened to by the audience. The sizzling moves of Katrina Kaif and the sensuous voice of Monali Thakur make this song an unforgettable experience. Khawab Dekhe was also sung by Monali Thakur.
Aga Bai (Aiyyaa 2012)
One of the forgettable works of Rani Mukherjee is Aiyyaa has some unforgettable songs and one is Aga Bai which was sung by none other than Monali Thakur. After Zaza Zara Touch Me, another bold song 'Aga Bai' was composed by Amit Trivedi and sung by Thakur and Shalmali Kholgade that's comforting tonal quality and impeccable way of singing added the right texture to the songs.
Sawar Loon (Lootera 2013)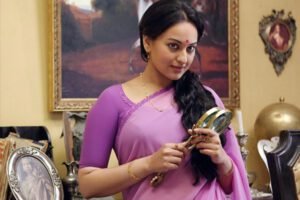 Some of the most captivating songs in recent memory have been bestowed upon us by her. Among these, Sawaar Loon from the 2013 movie Lootera stands out. This song expertly captured the romantic journey of Sonakshi Sinha and Ranveer Singh, the film's protagonists, while also perfectly encapsulating the spirit of the 1960s, when the film was set.
Khudaya Ve (Luck 2009)
If you're experiencing despair or heartbreak. You can identify with a wonderful tune in Monali Thakur's voice. She sung Khudaya Ve with Salim Merchant, which expresses the sense of hopelessness and lost love. Khudaya Ve is from the film Luck which was directed by Soham Shah featuring Imraan Khan, Shruti Hassan, Mithun Chakraborty, and Sanjay Dutt.
Moh Moh Dhaage (Dum Laga Ke Haisha 2015)
Moh Moh Ke Dhaage, the top-charting song from the movie Dum Laga Ke Haisha, marked a pivotal moment in Monali's career. One of her most cherished and outstanding musical achievements to date is still this song. It was also a significant turning point because it brought her the much-needed National Award for playback singing.
Other Songs of Monali Thakur:
Love Me Thoda Aur (Yaariyan 2015)
Cham Cham (Baaghi 2016)
Badri Ki Dulhania (Badrinath Ki Dulhaniya 2017)
Khol De Baahein (Meri Pyaari Bindu 2017)
Zilla Hilela (Jabariya Jodi 2019)