Are You Bored Of Playing The Same Old Board Games Every Time You Are With Friends And Family? We've Got You! This Time We've Curated Some Strategic Board Games That Will Test Who Got The Brains In The Most Fun Way. Read On!
As we move ahead of the chilly winds of winter, here we enter the cheer of spring. And as we all know; the essence of spring is to get back to the grind and shed any remaining winter sloth. So, let's get started with the spirit of having fun this summer rather than just doing all those same- old activities. If the longer and warmer days are stopping you from getting out of your house, no worries! It's time to get smarter when it comes to having fun.
Not only board games are long- lasting pastimes, but they also deepen your connection with your loved ones. Some love traditional board games, while others love to spend time with intellectual ones. What if you can do both, though? It sounds like a great deal to have fun and learn at the same time, don't you think? So, make sure you add some strategy board games to your collection this month. They will check your board game abilities and will also add some spice to the family game night.
So, get ready to be competitive with your friends and family. This month, we're here with some of the best intellectual board games rounded up for adults. The list includes the best of games praised by the most enthusiastic players.
1.Catan
Catan is one game that will get your brain going. In Catan, each player has to build up territories to win the game. Just like any other brain game, this one requires strategy. The players have to expand their territories by collecting and trading resources. The player with the best settlements at the end of the game is the winner. This game has gained immense popularity since its release. This easy-to-learn game is all about the decision–making skills. Every decision is important.
Risk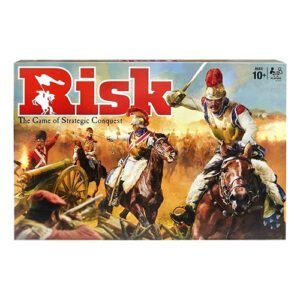 Some game enthusiasts like to call this one the 'family game night hit'. Risk is a well–known strategic board game by Hasbro Gaming. The game is a blend of conquest and diplomacy. To rule the world, you'll utilise tactical military strategies to take over countries and build significant alliances. Your luck will also play some role because the outcome of each conflict depends on the roll of a die. So, are you up for this 'Risk-y' challenge that requires strategy? Well, it won't be easy to take over! Also, strategy board games bring out our competitive side since, after all, we want to triumph over our loved ones and friends. Playing these strategic board games will allow you to gauge how your analytical and planning abilities stack up against others.
Carcassonne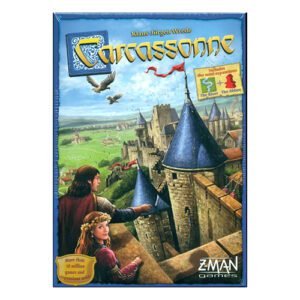 If you want to indulge in a game that gives you a tour of the historic medieval era of a French city, Carcassonne is the game. The game requires its players to utilise tiles to cover the countryside surrounding the city. To win the game, players can earn the most points by having the most followers on their structures. Because you never know when one might come in helpful, place the tiles wisely. Carcassonne is perfect for players who would rather concentrate on overall strategy than bartering in their tile games.
Betrayal at House on the Hill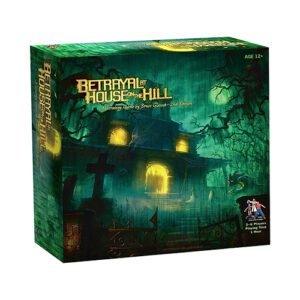 Horror fans, we've got you covered as well. The spooky game will definitely be on your favourites list once you give it a try. Along with your fellow players, you'll spend the game constructing and exploring a spooky home. But there comes a catch: One of the players ends up betraying the others, so the others will have to work together to escape the mansion unscathed. Prepare to negotiate spooky detours as you struggle to escape; it will be an adventure you'll never forget. Decision– making power is the most essential factor in this game to help you escape the horrors of the house.
Euphoria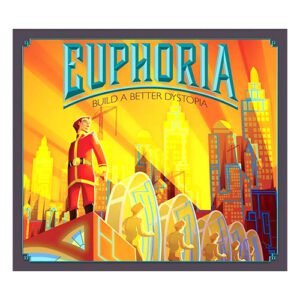 This game's objective in and of itself justifies playing: you have to take over a gloomy city. To get to the top of the authoritarian food chain, you'll need to step on other players (metaphorically), keep your people uninformed, and discover other questionable methods. This one is for you if you have aspirations to be an autocrat or if you have the tendency to feel superior to others. Games like this help to determine your analytical abilities to stand against each other.