Get Ready To Play The Board Games Recommended Based Upon Your Zodiac Sign. It Might Sound Strange At First But You Will Kill It Once You Get a Hold Of It! So Come On, Get On Board With Us!
Laughter – it's like a "side effect" of playing board games, and it is one of the vital ingredients for enjoyment and learning experiences. Believe it or not, board games aren't just for kids. From mind-bending puzzles to super-strategic activities, there's a tabletop game for every kind of adult to enjoy. Get yourself out of the digital world, and set yourself up with a game that aligns with your horoscope. Someone's zodiac sign can say a lot about them. Using the alignment of the stars to the cosmos, we will attempt to match you to a board game. Read on to know yours and your loved ones!
Aquarius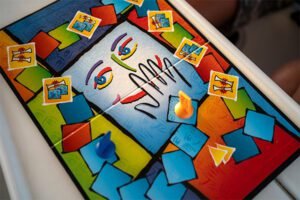 Having a secret competitive side, Aquarius always looks for a way to shake things up. Veering off the beaten path and partaking in 'taboo' can be perfect for them. It is played in 2 teams in which players race against the timer as they try to give creative and carefully-worded clues to get their team players to guess words fast. But don't mention taboo words listed on the card, or it's time for the squeaker, which means losing the point.
Pisces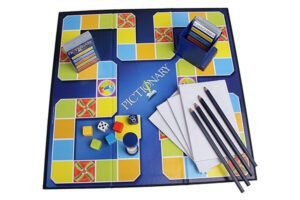 Pisces rules in being an artist. Allow yourself to embrace your creative and whimsical nature for a lively round of Pictionary. The player needs to draw the word written on the card, the sand timer is turned upside down and the game is on. If the teammates guess it right, the team scores and moves ahead. The first team to reach the last box wins.
Aries
Assertive and bold, Aries play to win the game. As you love to take risk, we have got for you a board game where you can flex your instincts and your intellect. Risk is a game about global domination, and it makes players command their armies. Although it's not defined in the rules, and often ends with players forming a team. Being warrior by nature, it's the ideal game for you.
Taurus
Unlike other signs that seem to constantly be competing with each other, you prefer to take the slow route and focus on your own goals. Thus Catan, a game requiring strategy, alliance building, and allocation of resources is perfect for your next board game gathering. It involves exchanging resources to progress through the game. A simple concept, but it does call for a steady plan and some foresight.
Gemini
Quick-witted and silver-tongued, your mind is always moving a million miles a minute, dear Gemini. As the sign ruled by the curious and chatty Mercury, you can't help but find yourself in the middle of every conversation. You'll never pass up the chance to show off how smart you are, which is what makes scrabble such a great fit. Geminis find power in their words, which is why this game is going to be an excellent way for them to express themselves.
Cancer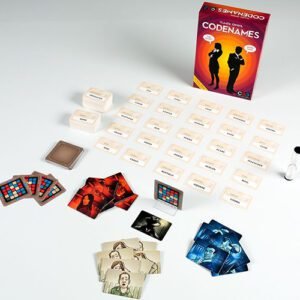 People might assume you're bound to throw elbows at game night, but they are wrong! Being one of the most empathetic zodiac signs, your competitive streak picks up people's strategies, which gives you an edge in game like Codenames. In this, two teams see who builds connections with all agents first. Spymasters give one-word clues pointing towards multiple words on the board. Their teammates try to guess words of the right color while avoiding the opposing team, thus it's fun to figure out the clues.
Leo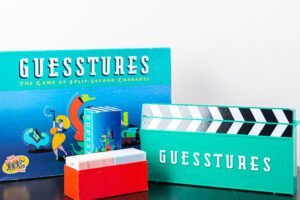 It's no secret that you're the dramatic type, Leo, but who says that's a bad thing? If you're looking to put on a performance, a charades game like Guesstures will keep everyone in stitches. Pop 4 cards into the Action Timer, set it, and then act out the word on each card as fast as you can. Your charades techniques have to be creative and convincing so that your team can guess all 4 words at lighting speed. Get ready for some hilarious fun dramatic Leo!
Virgo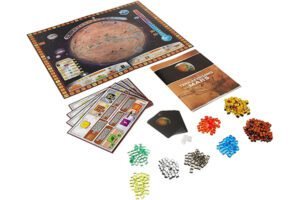 You're a perceptive person who does more observing than talking. And because your observation skills are so good, you often fly under the radar and surprise everyone by coming out on top. A classic game like Terraforming Mars will put your decoding skills to good use. Terraforming Mars is a game where the players are corporations tasked with terraforming Mars for future colonization. Players produce resources and income to take actions and play cards to raise the temperature, create oceans, and add oxygen to the atmosphere. While players are working together to terraform the planet, they are scored based on their contributions to the terraforming efforts to declare an overall winner.
Libra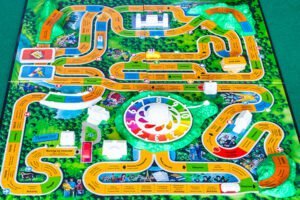 Ruled by romantic and gorgeous Venus, you may seem prim and proper to the outside but, you love to let your goofy side out around close friends. So, why not throw it back to your childhood for a fun and colorful Game Of Life? In the Game Of Life, players choose a path and move their car tokens around the game board from start to retirement. Who is headed for wealth and fortune? Pick a path and head towards a life of action, unexpected surprises, and dream vacations!
Scorpio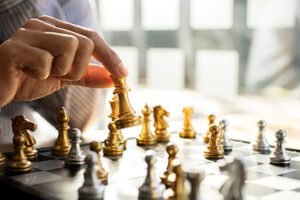 You're a tough nut to crack, Scorpio. Although you're very cool on the surface, there›s more to your personality than you let on. Your water sign nature makes you very skilled at picking up on people's true motivations and intentions. And as someone who likes to plan for the long-term, you're always five steps ahead in life, which makes chess a natural fit for you. Keep your critical thinking ability and strategic mind handy!
Sagittarius
People might write you off as the carefree adventurer, but you've got a bigger brain than you get credit for. You're always soaking up new knowledge and looking to broaden your horizons. Let the room know you are equal parts brain and brawn by breaking out a quiz game like Trivial Pursuit. As the know-it-all of the zodiac, this game will give Sagittarius the chance to prove they are geniuses as well as the smarty pants in the room.
Capricorn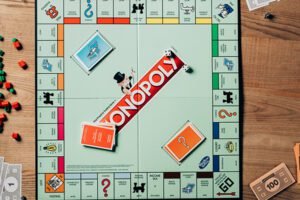 You're the savvy, practical type who likes to mind their own business. What really gets you going is showing off just how strategic you are. Therefore, take on the ultimate test of money management and skills with an old-fashioned game of Monopoly. Being business- minded 24/7 means that Capricorn will be able to manage properties and get paid when playing this board game. Whether it's unfair trades or charging rent, Monopoly encourages brash comments!