Men's fashion week, a hotspot for fashion icons and men's trending outfits, have a look at celebrities' outfits!
Top celebrities were best-dressed at men's fashion week, a HubSpot where you will find fashion, celebrities and trendy summer outfits all at once. This year of Men's fashion week holds lots of surprises, you will be astonished at these outfits.
Men's Fashion week took place in London, though the temperature in this summer is truly hot but these outfits are way hotter, keep yourself hydrated! The best thing about this Spring-Summer 2023 men' collection at the fashion week, celebrities who wore these outfits made it appear as a dream vacation outfit, extremely comfortable and cherry, summer chill theme. Take notes men, you absolutely need them for your summer wardrobe collection.
Edgy outfit of Justin Timberlake at Men's Fashion week.
The fashion icon, Justin Timberlake has upgraded his wardrobe for this summer. He wore Louis Vuitton Spring-summer 2023 men's collection at men's fashion week. He snapped off with gray khaki pants and mismatched colorful shirt, though this fashion outfit reminds a lot about Harry Styles fashion, no-doubt he can pull that off-better.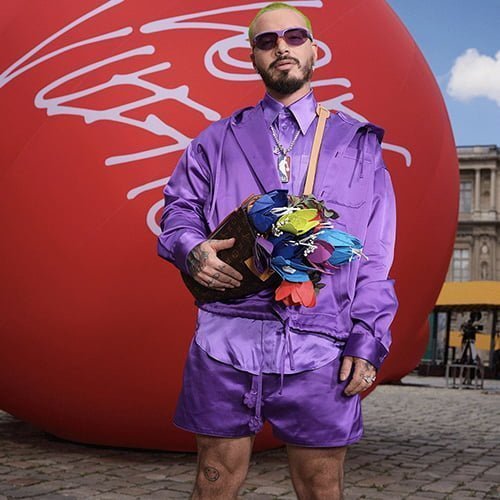 Yes, summer collection reflects flowers, but this was disappointing.
J.Balvin, a Colombian artist who was spotted at Men's fashion week. His outfit is designed by Louis Vuitton and it is the latest Men's collection at Louvre, he was spotted with a purple silk jacket, shirt and summer pants, latest summer collection of  Louis Vuitton.
Win Metawin outfit, was the actual highlight at Men's Fashion Week.
After the Men's fashion show fans are spreading, scrolling and highlighting his outfit all over the internet. We are talking about the best summer and spring outfit collection of Prada which Win Metawin (Thai actor) wore at the Men's fashion week. Win was spotted with a classic spring yellow coat and black pants, no doubt this coat which is presented by Miuccia Prada and Raf Simons deserves its highlight for the day.  
Zico wore Fendi collection.
Zico, popular South-Korean rapper made his appearance with Fendi's fall/winter collection 2023, it was inspired by classic men's wardrobe. Zico brought his youthful charm, he was spotted with a red-check reversible long coat, which is lightweight and chill for the summer. Fendi monogram knee length socks that directly highlighted his leather loafer, he brought an unique taste in men's fashion week.
Dwayne Wade understood the assignment for Mens fashion week.
In Men's fashion week Gabrielle Union and Dwyane Wade both got spotted together. This Prada summer and spring men's collection of 2023 has played well with the summer theme. Dwayne black pants and mustard top/ has welcomed summer of mesh. This outfit is way hotter for this summer.
 Jake Gyllenhaal and Rami Malik
Jake Gyllenhaal and Rami Malik were too 'Basic'.
Rami Malik and Jake Gyllenhaal both were spotted together at Men's fashion week. Rami Malik wore a printed green hue shirt and navy trousers and Jake Gyllenhaal wore classic men's wear featuring grey pants, black coat and summer white t-shirt, a casual outfit perfect for summer.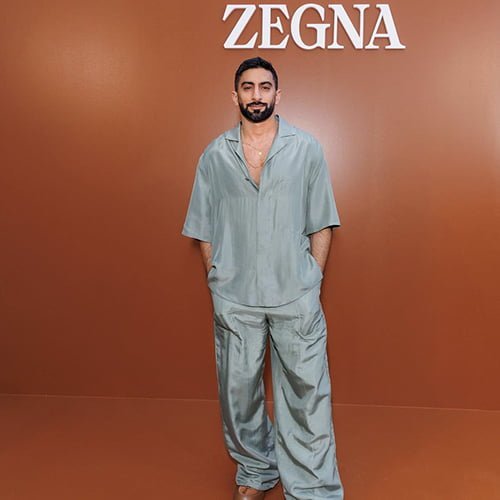 Anas Bukhash at Mens Fashion week.
Anas Bukhash, this emirati influencer has attended an Italian luxury fashion house for Zegna's fashion runway. His outfit should be a highlight for men's summer collection as he wore a mint green set, which is light, extremely comfortable and a perfect chill outfit for summer vacation.