Have you ever wondered what's in the beautiful and extravagant Koffee With Karan Hamper the winner receives? Today, we'll examine the luxury presents that Karan Johar offers to each week's rapid-fire round winner.
You may either love it or hate it, but there's no denying that Koffee With Karan 7 has become a hot topic. Since the chat show's Disney+Hotstar debut, it has provided us with a weekly dose of entertainment filled with sassy confessions and salacious rumors. The first three episodes of KWK 7 have attracted a sizable online audience and have taken centre stage for a variety of reasons. People "trolled it but still binged it," as Karan Johar said in his post. On KWK 7, celebrities like Ranveer Singh and Alia Bhatt and Akshay Kumar and Samantha Ruth Prabhu attracted attention when they appeared on the couch. While their intriguing personal revelations made headlines, everyone's attention is on the Koffee With Karan 7 package, which is said to include presents worth lakhs of rupees.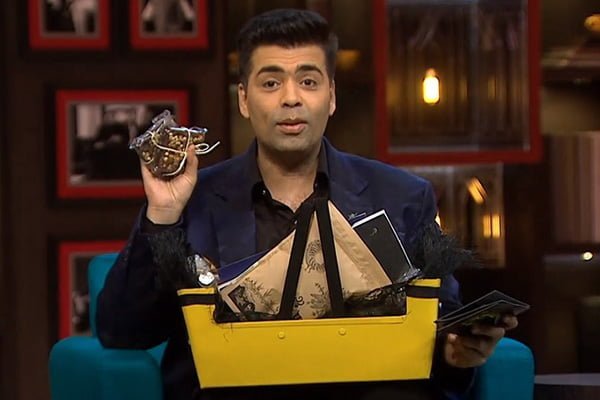 The hamper really contains items that are worth a fair few lakh of rupees 
People have always been curious as to what is contained in the magnificent hamper that celebrities get. Some claim that it contains priceless treasures that one can only envision, while other people assume it is simply an empty hamper that has been packed as a present. The former perspective, in my opinion, must be true since these superstars won't accept anything less, and it costs money to invite them to a programme where they will have to share some of their personal life details on national television. The hamper apparently includes goodies that will leave you speechless, such as an iPhone 13 and pricey jewelry. The KWK 7 staff pampers the visitors with opulent gifts, including an iPhone 13, Versace coasters, coffee machine, imported chocolates, mouthwatering Khoya sweets, and Marshall Action II speakers, according to Instagram page Diet Sabya. Any regular guy would be thrilled to get the goodies from the KWK 7 hamper, wouldn't they? It is worth a significant amount. Samantha Prabhu, a debutante, received Akshay Kumar's hamper, but not every star would be that kind. It's possible that Akshay presented the package to Samantha out of compassion since he didn't know or care what was inside.
Akshay Kumar gave the hamper out of compassion as it was Samantha's Koffee debut
Regarding the next episode of Koffee With Karan 7, Vijay Deverakonda and Ananya Panday will appear. The two Indian film industry celebrities, who will be seen together in Liger, will not only advertise their new movie but also discuss many subjects. The new promo has already gotten everyone excited and the chemistry between the duo can be seen. The new episode will be streaming live at 7 P.M on Disney Plus Hotstar. Karan Johar has a star studded list lined up already and that list includes the likes of Anil Kapoor, Shahid Kapoor, Kiara Advani, Varun Dhawan amongst many others. Everyone is immediately enthusiastic about the new teaser, and it is clear that the duo have chemistry. At 7 PM, Disney Plus Hotstar will begin live streaming the next episode. Anil Kapoor, Shahid Kapoor, Kiara Advani, and Varun Dhawan are just a few of the famous names on Karan Johar's apparently known star-studded list.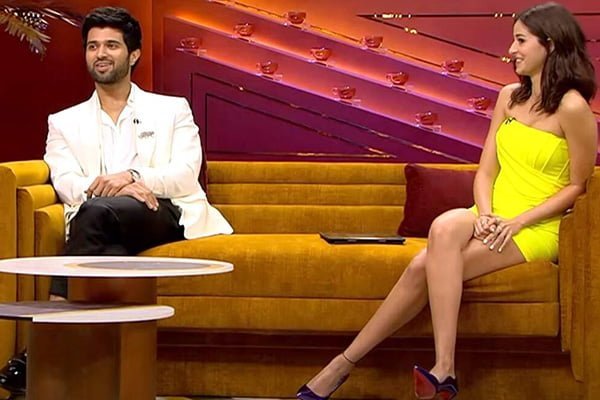 The duo's new movie Liger is set to be released on 25th August 2022
The decision on the hamper, which is worth thousands of rupees as we previously explained, is made by a sizable jury in order to maintain fairness for all participants. It's good to see that the rapid fire round's prejudice has been eliminated and that a reasonable system for selecting the winner has been developed. But given that the celebs are already wealthy and can afford these items on their own, is the hamper really worth it? There is a potential that exposing certain secrets on television in exchange for this hamper would result in one of them not even winning one.