From Shah Rukh Khan to Manoj Bajpayee, here's a list of some Bollywood Actors who started their Career in theatre and then decided to move to Bollywood. Read On
Although Hindi cinema has established a standard for acting prowess, live stage performances by theatrical actors always have something unique to offer. While performing on stage, you must make sure that you offer your best performance in one take rather than numerous retakes when performing in front of the camera.
For that one-take shot, an entirely different level of talent is needed. Many celebrities acquire and hone their acting skills in India, despite the fact that theatre is not all that popular there. But, there are many actors who made theatre quite popular in recent times. Give a look at the short list of actors who are from theatres and made big names in Bollywood.
Shah Rukh Khan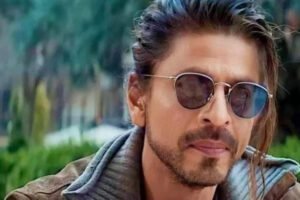 A man who is ruling the box office again with back-to-back huge success with Pathaan and Jawaan, there was a time when he used to be a theatre artist when he was studying at Delhi University. He worked under Barry John (a big name in the world of theatre).
He was also a member of the Theatre Action Group while working with Barry John. He not only tasted success in Bollywood but also in Theatres and Television Shows. Shah Rukh Khan debuted on Television in 1988 with Fauji and then he gave successful Television Shows like Circus, Wagle Ki Duniya, and many more.
Irrfan Khan
Unfortunately, cinema lovers lost their gems very soon but there was a time when he was ruling the industry by providing films that contained both mass and class. But before moving to film, he was also a theatre artist.
This Finest Actor was a student of the National School of Drama and also got a scholarship to study at NSD. Irrfan Khan was one of those Actor who not only worked in Hindi films but also in British and American Films. Irrfan Khan debuted in Hindi Films with the 1988's National Award Winner "Salaam Bombay".
Naseeruddin Shah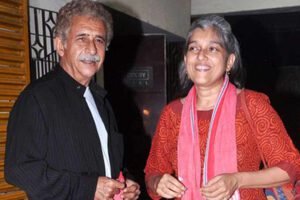 Born in the Nawab Family, Naseeruddin Shah is a very big name in Parallel Cinema (Art House Films). After graduating from Aligarh Muslim University, he decided to move to theatres. So, in 1971 he was admitted to the National School of Drama, and in a very short span of time, he became a popular face in the world of theatre.
Everyone is pretty aware of his commercial films but his notable works in Parallel Cinema are Jaane Bhi Do Yaaro (Cult Classic), Aakrosh, Sparsh, Mirch Masala, Ardh Satya, Mandi, and many more. He also runs his own theatre "Motley Productions" which he formed in 1977. Ratan Pathak Shah (Naseeruddin Shah's wife) also belongs to the Theatre Industry.
Piyush Mishra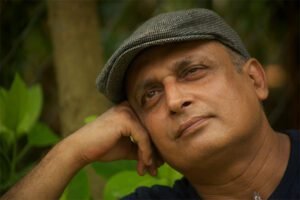 Actor, Lyricist, Playwriter, Singer, and Screenwriter Piyush Mishra is now a well-known face of Indian Cinema. Piyush Mishra is a graduated Theatre Artist from the National School of Drama in 1986 and did many plays and theatres in the theatre studios of Delhi.
After establishing himself as a theatre artist, Theatre actor, and Screenwriter – Mishra moved to Mumbai in 2002 and got his breakthrough film Maqbool in 2003. Maqbool is now considered a cult classic and received critical acclaim at the time of its release.
Manoj Bajpayee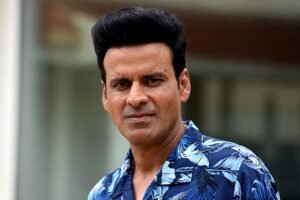 Today, The Family Man fame Manoj Bajpayee is considered a great actor in the theatre industry. But for Manoj, it was not easy to be admitted to the National School of Drama. In the early stage, he was rejected four times from NSD. He was just 17 years old when he was moved to Delhi.
Finally, he got the hands of Barry John who helped him pursue further studies and Theatre at the same time. Bhiku Mhatre from Satya, Inspector Samar Pratap Singh from Shool, Veerendra Pratap Singh from Raajneeti, Sardar Khan from Gangs of Wasseypur, Ramchandra Siras from Aligarh, Ganpath Bhonsle from Bhonsle, and many more.