Hindi Diwas: From Munshi Premchand to Mahadevi Verma, here is a list of some Hindi writers and their immortal works that made us proud to be Indian. Check Out
Every year, on September 14, the people of India celebrate Hindi Diwas, which commemorates the adaptation of the Hindi language as one of India's official languages. Hindi is a language that is considered a "Maatrabhasha" of India, and there are many writers and poets whose contribution to Hindi literature enriched our cultural heritage so well that it is now one of the most respectful languages all over the world.
There are many Hindi poets whose poetry (Kavita) touches the soul, and novels (Upanayas) help to explore human lives in detail. Let's take a dive into some famous Hindi writers and their works that have left a distinctive mark on Hindi literature.
Munshi Premchand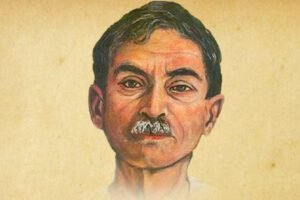 Munshi Premchand also known as Dhanpat Rai Srivastava was a Novel Writer, Story Writer, and Dramatist referred to as an "Upanayas Samrat" (Emperor of Novel). If you look at the work of Premchand, his every story is set in Rural India, around common people who show the harsh reality of society.
Godaan was his first work that was recognized by the masses and today it is regarded as the finest work of Munshi Premchand. Godaan tells the story of a farmer and his day-to-day struggles for a living. His other works are Gaban, Shatranj Ke Khiladi (Short Stories), Kafa, Namak Ka Daroga, and many more.
Harivansh Rai Bachchan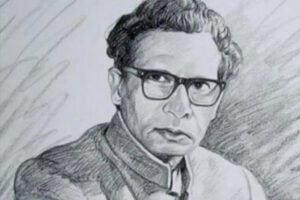 Harivansh Rai Bachchan, the father of Amitabh Bachchan is an eminent figure in the early 20th century that changed the landscape of Hindi Literary.  He was also a prominent poet of the Nayi Kavita Movement and also a notable participant of the Hindi Kavi Sammelan.
Harivansh Rai Bachchan gained widespread popularity with his most popular creation "Madhushala". Along with this, he wrote many poems like Ekaant Sangeet, Soot Ki Maala, Do Chattane, Agneepath, and many others.
Makhanlal Chaturvedi
Born in 1889, Pandit Makhanlal Chaturvedi was not only a poet, writer, and playwriter, but he was also a Journalist and Freedom Fighter. His involvement in India's war for independence and his contribution to Chhayavaad, the Hindi literary Neo-romanticism movement, is what people remember him for.
His work "Pushp Ki Ahilasha" is a masterpiece of Hindi literature that expresses the desire to lay a flower at the feet of the almighty. His works show his deep ideas on spirituality and patriotism.
Ramdhari Singh Dinkar
Ramdhari Singh Dinkar was an Indian Hindi and Maithili language poet, essayist, freedom fighter, patriot, and academic. He was also a renowned poet who composed powerful verses that stirred the nation's spirit. He also has been hailed as a Rashtrakavi (National Poet).
He is better known for his epic poem "Rashmirathi" which narrates the life of Karna from the Mahabharata and reflects the theme of valor and sacrifice. His other work is Kurukshetra which delves into the moral dilemmas faced by the Arjuna in the Mahabharata.
Mahadevi Verma
Poet, Essayist, and Sketch Story Writer Mahadevi Verma was born in 1907 and is also addressed as a Modern Meera of the 21st century. She was honoured with Padma Bhushan in 1956 and Padma Vibhushan in 1988.
Mahadevi Varma is a groundbreaking feminist author whose poetry reflects the emancipation of women. Her feminism questioned social conventions and pushed women to accept their identities. She was also a well-known educator and supporter of women's rights. While "Nihar" and "Neelkanth" dig into themes of love and desire, "Yama" criticizes social standards.
Other notable Hindi Writers are Maithili Sharan Gupt, Sumitranandan Pant, Suryakant Tripathi Nirala, Dushyant Kumar, Bharatendu Harishchandra, and among others.