90's famous show The Takeshi's Castle is returning on OTT but this time Bhuvan Bam has taken the place of Jaaved Jaffery. Read on to know more.
All the 90's kids out there, scream out loud as one of their favourite shows 'The Takeshi's Castle' is back. The show will soon be streaming on Amazon Prime Video. But this time they replaced OG Jaaved Jaffery with YouTube star Bhuvan Bam as a Hindi commentator. After hearing this news some people (90's kid) are happy and sad at the same time. They claim that no one can replace Jaaved Jaffery. The commentary in his voice and his comic timing are irreplaceable. However, it's a tough task to fill the legend's shoes.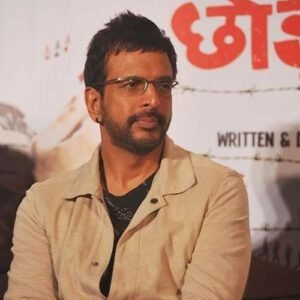 Bhuvan Bam took to Instagram to announce this news on Thursday. In a statement, the Youtuber expressed his excitement about the part of the show. He said that this is very nostalgic for him to grown up seeing this show and now he's voicing it. He further added I hope the younger generation will show this much as we did in the 90's. He will provide a comedic voice-over for the show, and execute it with Titu Mama, one of his YouTube personalities.
The show was started in 1986 by the Tokyo Broadcasting System. It's a Japanese game show where 100 volunteers who participated in the show compete with each other or attack the army. They put themselves to physically challenging activities such as swinging across muddy pits, jumping across huge rolling pins, skipping through floating rocks, navigating through mazes, crossing the bridge with a ball while saving themselves from the attacker army and many more.
After clearing all the rounds, the surviving candidates played the final showdown, where you must eliminate Takeshi's Castle lord while using Laser guns. The winner would receive JPY 1 million at the time. The rebooted version of the game show offers the same money in addition to much harder and never-seen-before challenges. The shortened version of the game show was aired on Pogo TV with Jaaved Jaffery's hilarious commentary.