From Black Adam to Gulmohar, here's the full list of what to stream on which platform in March 2023.
March is another festival-filled month. This month brings the widely celebrated festival in India which is "Holi", a festival of love, happiness and colours. While we are all busy with arrangements to celebrate Holi, OTT platforms also gearing up to release a variety of options for their audience. These OTT platforms such as Netflix, Disney Plus Hotstar, Zee 5 Premium and Amazon Prime Video bring amazing content from historical drama to crime drama genre. 
We have covered all the names of upcoming series or movies from "The Mandalorian Season 3" to "Gulmohar", which will entertain you and make your Holi more fun. So, folks, get ready to binge-watch in this month of colours.
Let's have a look at the list:
The Mandalorian Season 3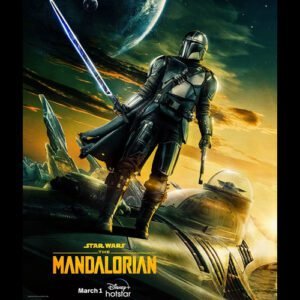 Streaming on- Disney Plus Hotstar
Date- March 1
The Mandalorian is an American-space tv series, which comes again with season 3. This show is the first live-action series in the stars wars franchise. This series stars Pedro Pascal as the title character (The Mandalorian). He plays the character of a lone hunter who travels with Grogu to redeem his past transgressions.
Gulmohar
Streaming on- Disney Plus Hotstar
Date- March 3
If you're looking for some family drama that you can watch with your family. Then, Gulmohar will be the best pick for you. This movie is helmed by Rahul V. Chittella. The story revolves around the generational gap in a family.  Batra family lived for 34 years in the same house in Delhi. Suddenly, Kusum Batra (Sharmila Tagore) decides to sell the family home and move to Pondicherry with everyone. How is this shifting helps them to rediscover their bonds? will this decision break apart everyone?
Taj: Divided by Blood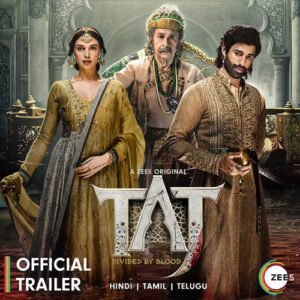 Streaming on- Zee5 Premium
Date- March 3
Taj: Divided by Blood is an Indian-historical drama produced by Contiloe Digital. The series will show an unseen perspective of the Mughal dynasty. The story is about Mughal Emperor Akbar, who is on a quest to find a worthy successor for the Mughal empire sparks a war among his sons and also includes bloodshed, politics, betrayals and scandals.
Rana Naidu
Streaming on- Netflix
Date- March 10
Rana Naidu is an action-crime thriller series, which is an Indian adaptation of the 2013 American-crime series Ray Donovan. The Indian adaptation of this series is directed by Karan Anshuman and co-directed by Suparn Verma and produced by Sunder Aron. The story is about a father-son duo who are undercover criminals. Rana Daggubati plays the titular role in this series, who is a problem solver for B-town celebrities but can't handle his own problem when his father (Venkatesh) re-enters his life.
Black Adam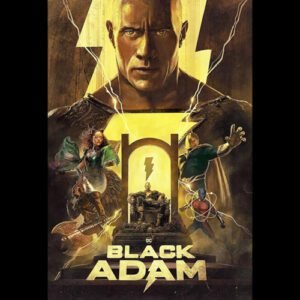 Streaming on- Amazon Prime Video
Date- March 15
Black Adam was released in October last year. This Dwayne Johnson starrer series is a spin-off of Shazami which was released in 2019. This is the 12th film of the DCEU (DC Extended Universe). Black Adam hit the box office and collected 393 million dollars. Who missed this movie in the theatre, now, you can watch it at your home with your friends and family.
Chor Nikal Ke Bhaga
Streaming on- Netflix
Date- March 24
Chor Nikal Ke Bhaga is a heist-thriller drama film. This is helmed by Ajay Singha and produced by Dinesh Vijan and Amar Kaushik under the banner of Maddock films. The story is about an air hostess (Yami Gautam) and her rich boyfriend (Sunny Kaushal), who plan to steal the diamonds to repay the debt but get themselves into big trouble.