Bhuvan Bam in "BB ki Vines" posted a video but after posting the video people shared the clip and it upsets large numbers of people as it "degraded women" which got him in huge trouble. To know further, keep on reading!
Bhuvan Bam is an Indian Youtuber and one of the top-rated comedians. He was part of the popular show One Mic Stand Up with famous celebrities such as Taapsee Pannu, Shashi Tharoor, Vishal Dadlani and Richa Chadda. In his YouTube videos also known as BB Ki Vines, his character Titu is widely famous all over India.
Bhuvan Bam's latest video Automatic Gaddi was so extreme that it led an NCW to file a complaint against him. What exactly was in the video? Bhuvan Bam made a video after a year gap. This clip disturbed and upset some people. People made tweets while highlighting his content and a viewer made a request to NCW to take strict action on Bhuvan Bam's abusive content. This is what happened!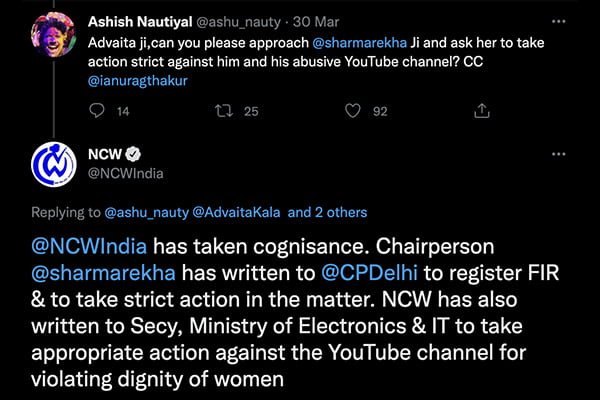 NCW takes a strict action against Bhuvan Bam and files an FIR.
One of the women tweeted on his video, this is not humour. It is vulgar misogynistic trash that objectifies women and precisely pahaadi women. Though his video took another troll on Twitter which highlighted his misogynistic humour through that clip.
NCW India even took a serious action, wrote to Delhi police to file an actual complaint. She immediately took action against Bhuvan Bam channel and asked Delhi police to take strict action as he violated the dignity of women on March 31st.
On the same date Bhuvan Bam tweets back with a response to FIR, he expresses that he is aware of that clip which offended some people and he has edited that part as well. People who watch me and know me, recognize that I deeply respect women. Here is something he further explained to NCW.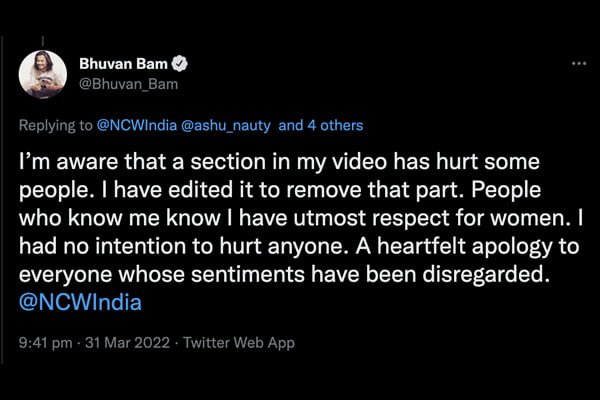 Recent Video of BB Ki Vines got in trouble!
BB publicly apologizes to NCW and the people who got offended. His fans made their response to his current video "Automatic Gaddi" and they find his humour being objectified by the people. One of his fans said, "Comedy in India is dead, people get offended by the simplest form of joke and how it objectifies "Pahadi Women"? It was not the point of the joke. Another fan wrote, I am a girl and I support Bhuvan Bam.
Bhuvan Bam controversy about his recent video "Automatic Gaddi" a part of the clip offended NCW and some citizens. At this stage, Bhuvan Bam made a public apology and accepted to delete that part of the clip. His fans declare the video as humorous which is not based on offending any particular woman. Till this date, Delhi Police has received the complaint against Bhuvan Bam but did not take any action. To have an update after Bhuvan Bam FIR, visit here!