Amitabh Bachchan recently get injured while shooting for the film, he pens a motivating note as he recuperates at his residence in Mumbai.
Legendary actor Amitabh Bachchan recently got injured on the set of Nag Ashwin's "Project K" movie. He was shooting with Prabhas in Hyderabad when he injured his rib cartilage and tore the muscle to the right rib cage while performing an action sequence. He quickly got admitted to the hospital. The doctor advised him to take a rest, so, now he is resting at his home and cancelled all the shoots and is also regularly updated his fans about his health updates through his Tumblr blog account. In his recent blog post, the actor leaves a cryptic note towards the end of the post.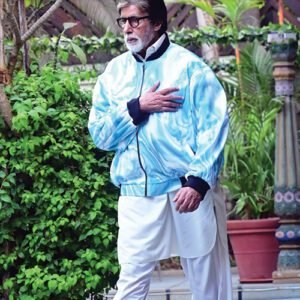 In his post, first, he pays tribute to the late actor Satish Kaushik, who recently passed away due to a heart attack. Later he wrote another blog post, in which he emphasised not taking injury, physical or mental to heart and bouncing back soon. The actor wrote "One can sit back, regret the opportunity you lost or else you can just get up and smash it. Yes, defeat this loss suffering is painful however the mechanism of our body heals quickly as it injures…get it, get up & get going…no philosophy…no grand proclamations bravery…or the incline to demonstrate a line of work for praise…those for work bring a fresh start, shall ever do." He further added, Teach yourself a lesson & do it to reflect on teaching others is a fake…it is our mind, our body, our will, and our desire.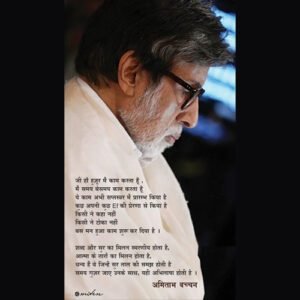 He also stated the limitations in our minds which must not let hold us back. He said "The physical, and mental limit in us shall ever as formed in since our birth. What we treat it to is the condition that one builds for themselves…indulge in the undesired and be prepared for the dive, or indulge in the desired & be prepared to dive to swim out.
Lastly, he said, "I thrive because I wish you to keep me in my join ever". The actor often shared posts related to his work and his life. He wrote this inspirational note and post this with two pictures. After updating his fans about the incident and his health condition he also mentioned Holika Dahan. He said it was lit at his residence.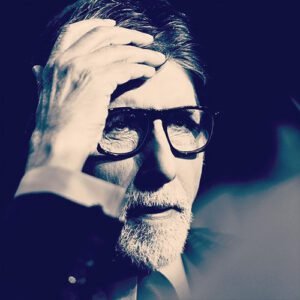 Project K is a science fiction drama that features Pan-India stars Prabhas, Deepika Padukone and Disha Patani in the movie for the first time. Amitabh Bachchan plays a significant role in this film. This movie is produced by C Aswani Dutt and is expected to be released in 2024. As per the sources, this film is about the modern-day avatar of Vishnu and it is set in a futuristic world.