Are You Ready To Know About Two of The Most Exciting Web Series Available As Of This Month? Well, This Visual Bliss Will Make You Binge-Watch!
Do you remember how we used to sit in front of the CRT television and watch our favourite cartoons in our childhood? Well, the meaning of binge-watching remains the same – but cartoon channels have been replaced with OTT platforms like Netflix and Amazon Prime. Every one of you reading this piece of information must have binge[1]watched something. A connection manifests after relating to some characters, scenes, or TV shows that cannot be hindered. Today we will tell you about some of the upcoming Web series on the OTT platform that might just be your next favourite show. Catch on to the remote and sit tight!
Stranger Things Season 4 (Volume 2)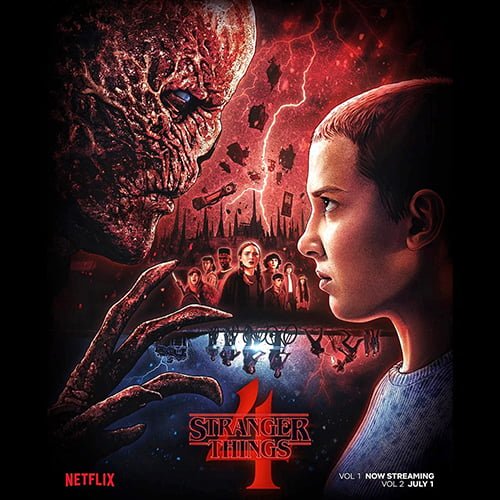 The show still holds its audience as tight as a toddler's grip.
There are very less TV shows that – when released, create a lot of hype and banter. Stranger things were one of those TV Shows when it was released back in 2016. The show still holds its audience as tight as a toddler's grip.
Coming on July 1st 2022, the last chapter of Season 8 is going to be the latest addition to this profiling TV show. Just to give you a bit of heads up, stranger things is a thriller-horror drama super fictional tv series which is based on some children from Indiana, United States finding the exploits hidden by the government and their supernatural outcomes.
Season 8 made very shocking revelations about Eleven's past and it also greeted us with a new evil personality, Vecna. Volume 2 would be focusing on Vecna's past life and what did Eleven do to her. While the 8th episode will be around 1 hour and 25 minutes long, the 9th one would be taking the cherry on top with it being 2 hours and 30 minutes long.
The Umbrella Academy (Season 3)
The ending is something unexpected with a lot of emotions involved.
Ringing to your ear as the sound of the angel, the umbrella academy has been one of the most trending web series of the year. Based on a heroic family capable of time-travel and their war creating a scenario where the world is about to end has been getting claps and cheers from the audience lately.
From the family, the girl named 'Five' has the power of travelling through time. When at the end of season one, Vanya sends the fragments from the moon to the surface of the earth – as a result; nothing is left a.k.a. The apocalypse.
Just like season 2 did ignite hope, Season 3 shows everything from losing, to the grandfather paradox, a black hole, and issues within the super heroic family. They end up disturbing and irritating another heroic group called "The Sparrow Academy". The ending is something unexpected with a lot of emotions involved.