From Priyanka Chopra to Bipasha Basu: Bollywood Queens that broke the stereotype of being eye candy to playing negative characters. Check Out
 It is well known that, Bollywood has long had a reputation for typecasting its stars. When negative roles were more common, actresses were hesitant to play them out of concern that they could lose their fan base and struggle to acquire major roles in the future.
Actresses' attitudes have changed, and today every successful actress seeks out a grey role in order to demonstrate her acting talent, adaptability, and promise to viewers and directors. Here is a list of Bollywood heroines who chose to break the stereotype and explore their dark side.
Priyanka Chopra (Aitraaz 2004)
World Icon Before Baywatch even hit the screen, Priyanka Chopra gave us a preview of her evil part. The actor, who had a negative character in the 2004 film Aitraaz, had previously experimented with diversity and excelled in her role.
Chopra portrays a ruthless employer who uses threats of blackmail and other unethical tactics to manipulate events in his favour, regardless of right and wrong. The performer displayed the utmost fearlessness in the part, and it ended up being one of her most enduring performances.
Vidya Balan (Ishqiya 2010)
Vidya Balan appeared in the 2010 film Ishqiya in an entirely different role. For the first time ever, Blan portrayed a cold-blooded antagonist in the movie. One of the most versatile actors, Balan has portrayed a variety of characters on screen, and her work in Ishqiya was among her best in Hindi movies.
She portrayed a widow in a tiny village in Uttar Pradesh who planned and exacted revenge while manipulating those around her and owning her personality and ambitions on screen. Balan played a role that was more nuanced than wholly unpleasant and excelled as an actor.
Juhi Chawla (Gulaab Gang 2014)
Juhi Chawla and Madhuri Dixit starred in the offbeat 2014 movie Gulaab Gang, which earned positive reviews. The action-drama movie received positive reviews for its focus on the difficulties and complications faced by rural women.
Juhi Chawla's portrayal of the villain contributed to the film's popularity in another way. Chawla received a tonne of accolades for her portrayal of a cunning, deceitful politician. Chawla did an excellent job portraying the villain, which was surprising given that her career has been dominated by protagonist parts.
Kajol (Gupt: The Hidden Truth 1997)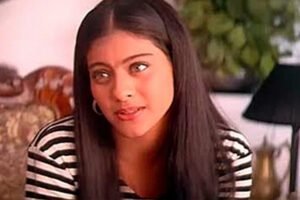 It's true that Kajol last played the murderer in Gupt 24 years ago. The actress gave one of her best performances to date when she played an original villain at the height of her career.  At the 43rd Filmfare Awards, her portrayal of a deranged lover earned her the Filmfare Award for Best Performance in a Negative Role. Everyone was in awe of Kajol after seeing her play the evil in Gupt. Seeing the thriller is a necessity because of Kajol's outstanding performance.
Bipasha Basu (Jism 2003)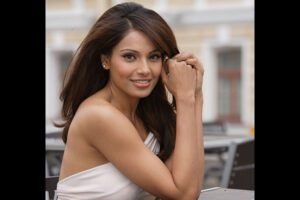 The most talked-about villainous role in Jism was played by Bipasha Basu as a seductive seductress who seeks to murder her billionaire husband. Two words best describe her performance: assured and persuading. This actress's part gave her a career boost and brought her much-needed attention.
Aishwarya Rai Bachchan (Khakee)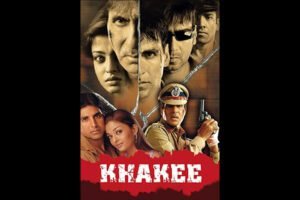 Aishwarya Rai Bachchan is well known for playing the parts of Parvati and Nandini. She equally impressed the audience with her unpleasant personality. Aishwarya Rai disproved those who said she was simply a gorgeous face with her dark role in Khakee and demonstrated to the public her flexibility as an actor. She also played the evil Sunehri in Dhoom 2.
Other Special Mentions are:
Supriya Pathak (Ramleela 2013), Urmila Mantodkar (Pyaar Tune Kya Kiya 2001), Tapsee Pannu (Badla 2019), Konkana Sen Sharma (Ek Thi Daayan (2013), and Simi Grewal (Karz 1980).