Bigg Boss OTT 2 contestant Cyrus Broacha leaves the show midway due to a medical emergency in the family. Read out to know more.
Indian Comedian Cyrus Broacha recently made headlines with his emergency exit from Salman Khan's hosted show Bigg Boss OTT season 2. For the last week, the comedian has been requesting the Bigg Boss to let him leave the show. On the weekend special episode when Salman Khan came to talk to the contestants, Cyrus had urged Salman to allow him to leave the show, as he was not able to continue it. He talked about his problems with Salman to make him understand his situation. Then, on Sunday night, the Bigg Boss allowed him to take an exit from the show.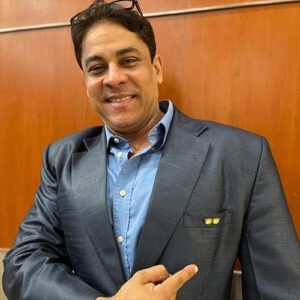 At initial, there was speculation that it was a temporary exit and he will back to the show when everything will be fine with his family but on last night's episode Bigg Boss made an announcement that this marks the end of the comedian's journey in the show. According to the sources, Cyrus Broacha had to take an emergency exit from the popular show Bigg Boss OTT 2 because of a sudden family medical emergency. The comedian's family also requested "Understanding & Privacy during this difficult period". 
Over the past week, the comedian complaining about the sleeping time and lack of food inside the house. He even claimed that 3 weeks was the max he could be inside the Bigg Boss house. He was been talking about being allowed to exit the show mid-way. Several times he was seen talking to the camera and claimed that he was formally depressed and he can't live in this house anymore.
On a weekend special episode, he even said to Salman Khan that he can't take this anymore, he had lost weight overall his health getting affected. He also complained about his diabetes problem and that it's going back in the wrong direction. Despite his friends in the house tried to motivate him, he was stubborn in his decision. Cyrus Broacha gained popularity with MTV Bakra show. The show is about pranks with random people that aired on the popular music channel MTV Bakra.