From Aishwarya Sharma Bhatt to Bigg Boss 16 Winner Shiv Thakare are the confirmed contestants of the Colors' most popular reality Show Khatron Ke Khiladi 13. Read to know in detail
An action reality programme is Khatron Ke Khiladi, whose host is Bollywood's one of the most successful directors 'Rohit Shetty'. The candidates take part and complete the many tasks assigned to them. Every week, one contestant is eliminated.
It is based on how well each contender performs. The person who does the least well is eliminated. The tasks given to contestants are based on human fears. The main goal of the competition is to help the candidates face their fears.
The tasks involve working with current, animals, with insects, fire, in the sea, in the air, or at height, among other things. It frequently forces a person to conquer it. It is usually advised against performing any of the feats at home because they are all carried out carefully and under expert supervision. There have been 12 seasons of the program. It has returned for a 13th edition of KKK. Finding out who will compete in Khatron Ke Khiladi Season 13 will be exciting.
The candidates have been confirmed on the tentative list for the Reality Competition Khatron Ke Khiladi Season 13 (KKK 13). This adventurous show on Colours & Voot would include 12 Contestants in all.
Let's look at the participants in Khatron Ke Khiladi 13, which Rohit Shetty, director of the Golmaal & Singham Franchise, will be hosting:
Aishwarya Sharma Bhatt
Aishwarya Sharma Bhatt at the Press Conference of KKK 13.
Ghum Hain Kisi Ke Pyaar Mein fame Aishwarya Sharma has decided to move on from her character 'Pakhi', which the actress had a crucial part to perform. The actress, however, recently made the decision to leave the TV Programme.
As with all good things, Aishwarya stated to one of the leading Newspaper, 'Even my affiliation with the show has come to an end. Aishwarya is leaving with a backpack full of memories while Pakhi's trip is over because this programme has given me virtually everything. GHKKPM has provided me with more than I anticipated, so I feel obliged to repay it. I think it's time to look into fresh possibilities.
Arjit Taneja
Still image of Arjit Taneja from Colours TV 'Entertainment Ki Raat'. 
Renown of Kumkum Bhagya, the forthcoming season of KKK 13, presented by Rohit Shetty, would feature Arjit Taneja alongside Anjali Anand, Aishwarya Sharma Bhatt & Shiv Thakare.
Taneja adds of his decision to join the stunt-based show, I have always been an adventure and thrill seeker. For me, being a part of Khatron Ke Khiladi is like realising a dream. I'm eager to push my boundaries and address my worries.  This programme focuses on discovering more about oneself and one's strengths as well as overcoming phobias. I'm ready to take on the task and win as a result.
Sheezan M. Khan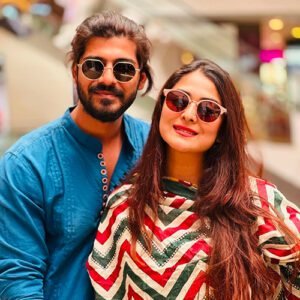 Sheezan M. Khan with her sister Falak Naaz.
Sheezan Khan will shortly return to work after being out for almost four months. He is the most recent celebrity to have been chosen for the upcoming Khatron Ke Khiladi 13th season. After being replaced in his TV Show, Ali Baba: Daastan-e-Kabul, this will be his first appearance on television.
After getting bail in the Tunisha Murder Case, Khan is now allowed to travel abroad and by this, he will be seen doing stunts in KKK13
Archana Gautam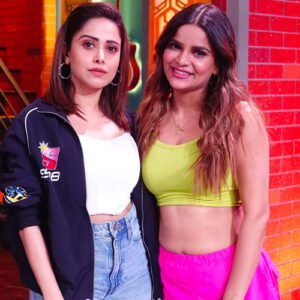 Archana Gautam with Bollywood Actress 'Nushrratt Bharuccha'.
An Actress & Politician will be seen this season of KKK 13. Archana competed on Bigg Boss 16 & finished as the 3rd Runner Up. Recently, Gautam was seen visiting Temple ahead of her Show. She also slams the trollers who continuously troll her commenting that she is on the show only for entertainment not for the game.
Daisy Shah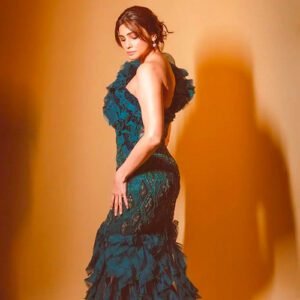 Daisy Shah from the photoshoot for the HT Most Stylish Awards 2023.
Due to her participation in the 13th installment of Khatron Ke Khiladi, Bollywood Actress Daisy Shah has been making headlines since the news was out. An actress who has seen acted in films like Jai Ho, Hate Story 3, and Race 3. Shah will now be seen competing in the stunt-based Reality Show.
Shiv Thakare
Shiv Thakare with Bollywood's Dhak Dhak Girl 'Madhuri Dixit' at the Global Excellence Awards 2023. 
The winner of Bigg Boss Marathi 2 and a participant in Bigg Boss 16 is Shiv Thakare. He declared that he would be participating in Khatron Ke Khiladi 13 and added," Khatron Ke Khiladi is an adventure unlike any other. Not just must you face your worries, but you must also learn to be resilient and strong inside. It is a dream come true for me to be a part of this show."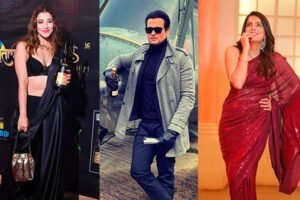 Nyra Banerjee, Rohit Roy & Ruhi Chaturvedi are also in the list of KKK 13 Contestants. 
Other contestants of KKK 13 are Nyra Banerjee, Rohit Roy, Anjali Anand, Anjum Fakih, Rahmeet Kaur, Dino James, Soundous Moufakir, and Ruhi Chaturvedi  The show will go on air soon on Colours and Voot.