Find out the most expensive television show in the history of Indian Television that even beats high-budget movies of Indian Cinema.
There are many Indian films now that are made on high budgets and earn millions and billions after their release. There are many examples of such films, and they have been steadily going up in the last two decades. Baahubali, Jawan, 2.0, RRR, and Brahmastra: Part One – Shiva is such films that come under the category of high-budget films.
There was a time when 20–40 crores films were considered to be big movies, but now movies with a budget of more than 100 crores are considered big. Apart from movies, television has now also expanded and changed, and it is not like it was two decades ago.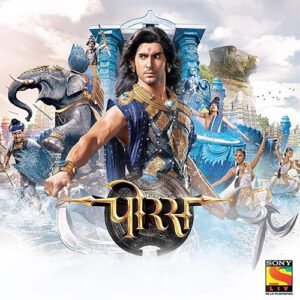 Television shows have grown in scale, sets, and budget as compared to Hindi or South Movies. And there was a show that was aired from 2017 to 2018. The show was 'Porus'. Porus was a historical drama that was based on the battle of Hydaspes and visualized the lives of Indian warrior and ruler Porus, who was the king of the Paurava Kingdom, and Alexandar the Great, King of Macedonia.
This show was the most expensive show ever made on Indian television. This series consisted of 249 episodes, which launched on November 27, 2017, and last aired on November 13, 2018. The main causes of the excessive production expenditures were elaborate sets, visual effects, and large-scale fight scenes in outdoor environments.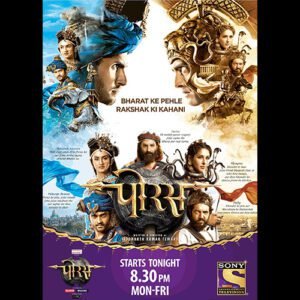 When Porus first started to air, Baahubali 2: The Conclusion, with a production budget of Rs 250 crores, was the most expensive Indian film ever filmed. Porus has twice the price. With a budget of Rs 400 crore, 2.0 had become the most costly Indian film by the time it concluded its run. But Porus still reigned supreme.
Many high-profile films have been made with smaller budgets than Porus over the years. These include Brahmastra with a budget of 430 crore, Jawan with 300 crore, Tiger 3 with 300 crore, and Leo with 250 crore. The only Indian films with a higher budget than Porus are Adipurush with 550 crores, RRR with 550 crores, and Kalki 2898 AD with 600 crores.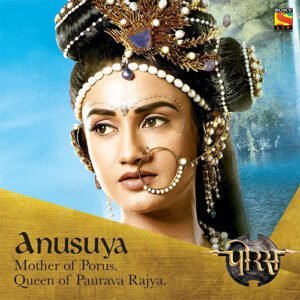 Despite being the most expensive show, big names were absent. Porus, starring Laksh Lalwani, Rohit Purohit, Rati Pandey, Saurabh Raj Jain, and many others, was created by Siddharth Kumar Tewary under his banner Swastik Productions.
Rohit Purohit, Rati Pandey, and Sourabh Raj Jain were known names in the TV industry but certainly not huge names by that time. Yet, the show was successful and brought its spin-off 'Chandragupta Maurya' in 2019 with Faisal Khan, Karthikey Malviya, Tarun Khanna, and Saurabh Raj Jain.
For those who don't know, Siddharth Kumar Tewary is a well-known television producer & director who has given us television shows like Mahabharat (2013), RadhaKrishn (2018), Chandragupta Maurya (2018), and many others.