Winters in Delhi can be relentless and harsh, people often tend to go on vacation during peak winter months in order to avoid the warm clothes and be in a place with much better weather.
So these are just some of the places you can look forward to and plan your next trips. The attention remained unsettlingly on the national capital despite the fact that the approach of winter left millions of people in north India struggling to breathe and cases of respiratory ailments rose throughout the region. The worst air pollution in recent years is being experienced in Bihar, Uttar Pradesh, Punjab, Haryana, and Rajasthan in addition to Delhi. 35 Indian towns are among the 50 most polluted cities in the world, according to the World Air Quality Report published by the Swiss organization IQAir in March 2022. 14 of them are in the top 20, and all of them are from north India: seven are from Uttar Pradesh, five from Haryana, one from Rajasthan, and one from New Delhi. People generally tend to travel for vacations during the peak winter months of December and January. Let's look at some places you can visit during this time.
1) Puducherry
Pondicherry is indeed a union territory in India's south. It is regarded as an excellent winter holiday destination. The winter season enhances the attractiveness of Pondicherry, from the right temperature to the improved splendor of the clean surroundings. Plus, if you enjoy Christmas, experiencing it here will add to your catalog of memorable occasions. Pondicherry is considered a warm place all year because of the impact of the sea breeze on the climate. The average temperature remains between 22 and 28 degrees Celsius for virtually the entire year, but in the summer, temperatures can soar to 40 degrees Celsius. During the monsoon season, it rains about 24 hours a day, making exploration impossible.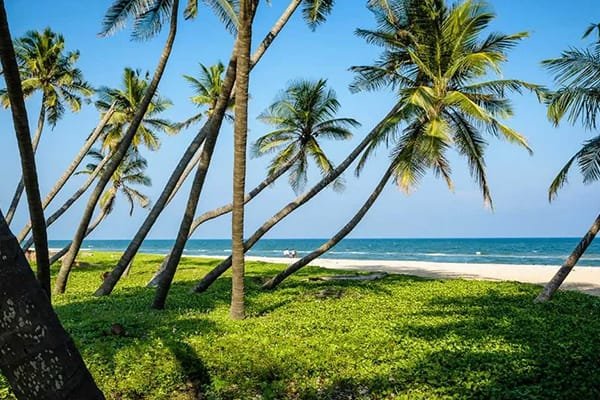 The sceneric beauty will keep reminding you that you are there for a vacation
2) Lakshadweep
Lakshadweep is best visited between October and mid-May. It rains from mid-May to September. Though all of the hotels in Lakshadweep are operational all year, getting there by ship is challenging during the monsoon. Even during the monsoon, islands like Agatti and Bangaram are attractive and can be visited by flight from Kochi. It is difficult to reach resorts such as Kadmat and Minicoy because they are not linked by flight. During the monsoon season, the only way to get from Agatti to Bangaram is by helicopter. Nonetheless, the rainy season is a stunning experience, with the vegetation looking greener than ever before and the curtain of rain adding a distinct color to the splendor of lagoons and the blue waters beyond.Even though flights are available throughout the year here, the ships are not available during the rainy season.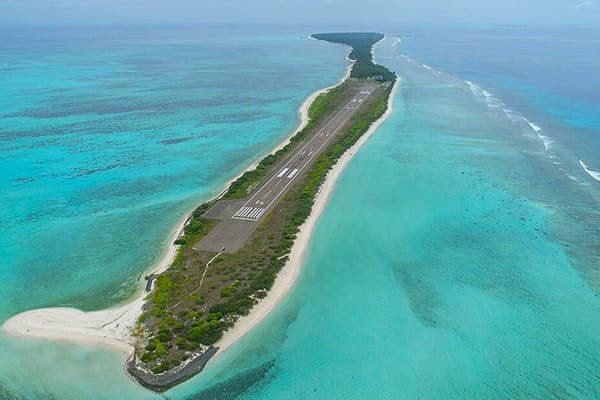 Doesn't this look like a picture from Maldives? But it is truly India's very own Lakshadweep Islands
3) Port Blair
Winter is the greatest season for visiting the Andaman Islands. The peak season for visiting Andaman is from early November to mid May, when the temperature rises over 22 degrees. The water is ideal for snorkeling and scuba diving. All of these factors combine to make December in Andaman the ideal time to visit. Another thing to take in while visiting these islands is the cultural identity and rich history that make this place a must-see. The islands' attractiveness is heightened by their amazing ancient architecture, gorgeous shoreline, and magical underwater world, which is best experienced in December. Most people in Andaman celebrate Christmas in order to spice up their vacation.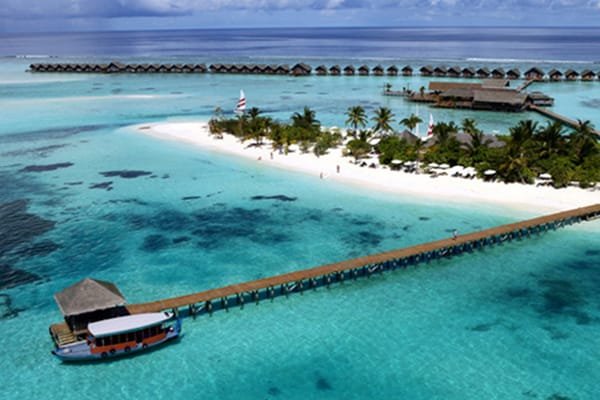 Port Blair might be the most expensive option out of the five because of it's less accessibility from Delhi and costly flight tickets
4) Kovalam
Winter is the ideal time to visit Kerala and the town of Kovalam, and it can last from November to February, making December a fantastic time to explore the captivating beach resort. The climate in Kovalam in December is fairly dry, making it simple to explore the area. In December, the weather in Kovalam fluctuates from 16 to 34 degrees Celsius. Overall, this is an excellent time to just go beach hopping and surfing. Kovalam is known for its crescent-shaped beaches, and it boasts some extremely gorgeous beaches. The most well-known are Lighthouse Beach, Hawah Beach, and Samudra Beach, also known as Grow Beach. On your December trip to Kovalam, go beachside surfing and explore all of these beaches.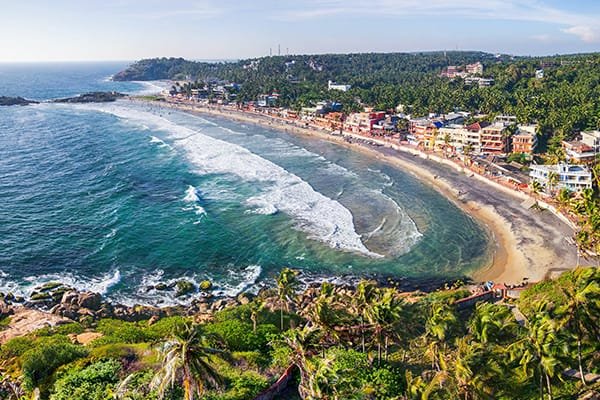 This might be one of the most underappreciated and unrecognized travel destinations in India
5) Goa
Goa is a renowned tourism destination for both Indians and tourists. This city is well-known for its calm, relaxing atmosphere and friendly inhabitants. The greatest month to visit Goa is December, when the weather is mild and all events, restaurants, and shacks are open. Parties are in full swing, and beaches like Vagator, Baga, and Anjuna are packed with revelers until after dark. Christmas and New Year's Eve are the busiest holidays in Goa. December is the busiest month in Goa. Some of the fascinating things taking place in Goa in December include smashing parties, concerts, rave parties, water sports, tours, and snorkeling. However, visiting Goa in December might be outrageously costly.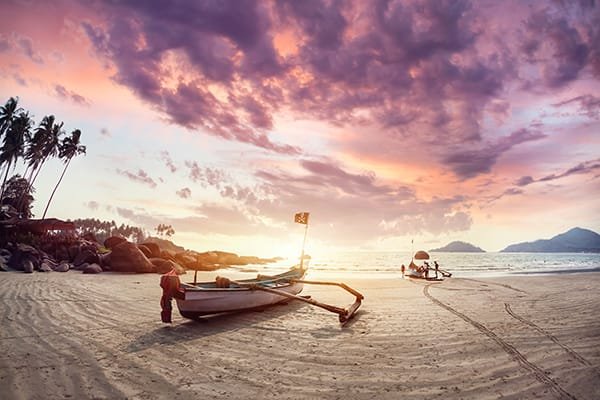 Goa is a destination that you have to visit once with your friends or family, because it has everything you desire in an ideal vaction destination
So after going through all these, which place have you decided to visit in the cold months of December and January? We would recommend all five to be visited in the next few years so that you don't miss out on partying, beach hopping, surfing, architectural history amongst many other crazy activities.