From Bulbbul to Tumbbad: Check out the movies you can watch with your friends and family this Halloween.
Halloween is celebrated every year on October 31. The holiday is observed by dressing up in eerie costumes and by gathering with loved ones. Additionally, films are a great way to capture the spirit of Halloween, which is quickly approaching. A few Indian horror films have revolutionized the genre over the years, providing us with the required chills.
These films do a great job of making you uncomfortable, nervous, and gasping, whether through exploring difficult subjects or just a chilling environment. Ahead of the spookiest night of the year, we bring you a curation of the top horror movies you can watch while enjoying Halloween.
Bulbbul (Netflix)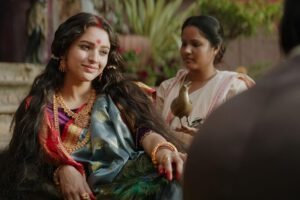 Bulbbul is one of the best movies that was released in 2022. It stars Tripti Dimri, Paoli Dam, Avinash Tiwary, and Rahul Bose. The plot of this horror story is set against the backdrop of the 80s Bengali Presidency and revolves around the child bribe and the journey of a girl from being innocent to strong.
This was the fourth film produced by Anushka Sharma under her production banner Clean Slate Filmz and gained widespread appreciation for its story and execution.
Tumbbad (Amazon Prime Video)
Tumbbad, regarded as one of the best horror films in India, skillfully incorporates genre troupes into a story about greed. Like nothing else, it is visceral, eerie, and exhilarating. The movie creates a sense of terror and fear with its atmosphere.
Its main method of working is drawing you into its terrifying environment rather than using jump scares. You would get restless and addicted to its extravagance at the last minute. Tumbbad was screened in many film festivals and was especially gained for its cinematography.
13 B: Fear Has a New Address (Disney + Hotstar)
13 B: Fear Has a New Address is an exciting film that was shot in three languages at the same time, including Hindi, and is a mind-blowing experience. Among Tamil viewers, the film turned out to be one of the year's biggest hits. Even if the film's box office success in Hindi-speaking nations was lacklustre, it nevertheless makes for an interesting watch with intricate turns that will definitely take you on an adventure.
In the film, R. Madhavan plays a family guy who realizes a longstanding desire by moving into a new flat with his family. A new television series becomes the family's favourite pastime as they become settled in their new house. Over time, Madhavan's character starts to draw obvious comparisons between the show's happenings and his own family.
Pari (Amazon Prime Video)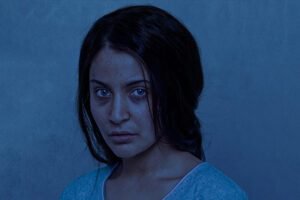 Pari is an entertaining supernatural horror film about a peculiar woman named Rukhsana who might not be of this earth. It is the fantastic directorial debut of Kolkata-born Prosit Roy. Pari is a demonic horror film about a satanic cult that kidnaps women and rapes them using the children of an Islamic mythological demon called Ifrit.
Anushka Sharma, who plays Rukhsana in the film, gives an outstanding performance as the lead character. The plot is undoubtedly strange and disturbing, but it's also unlike any other in the horror genre. For those searching for a decent Halloween horror film with a demon theme, it's definitely worth a watch.
Aamis (Sony LIV)
Aamis, also known as Ravening in English, made its premiere at the 2019 Tribeca Film Festival and received a lot of positive feedback. The narrative centers on Nirmali, a content pediatrician who meets a Ph.D. candidate researching Indian dietary customs. The two hit it off right away and start experimenting with various cuts of meat.
Nirmali quickly becomes fixated on tasting human meat. Inspired by the extreme films of the 1980s that were outlawed for their violent and obscene nature, the storyline of this hideous film will satisfy even the pickiest horror enthusiast.
Special Mentions:
Stree
Bhool Bhulaiyaa
1920
Raaz
Makdee