Megan Thee Stallion, American rapper reveals about Tory Lanez. She shares the incident about gunshot controversy which went viral on the internet. Megan Thee digs about her past event, know about all about this here!
The Music Megastar Megan made her blockbuster records, some of her songs such as Thot shit, Good news, Fever, Savage and others were hits. She even hit the US Billboard hot 100 chart, BET awards and Grammy awards for her songs.
Megan was recently highlighted in her interview with Gayle King in the CBS Morning interview she digs on the 2022 controversial shot event which grabbed the fandom attention. She mentioned, Tory was inside the car, they had an argument and she agreed on going but other people disapproved of it. She tears up expressing that she has never put hands on anybody or raised her voice too loud. The situation should not have gone this Crazy!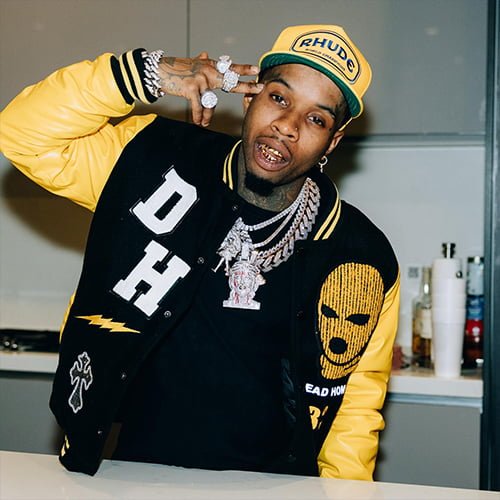 Tory Lanez gunshot controversy get highlighted again!
But what really happened? Megan reveals I get out of the car and a man suddenly screams and she hears Tory shootings. He shot couple of times, she felt deeply feared for her life. Only thing she wanted is not to take any "Wrong steps". This event got addressed in the interview for the first time. It was brought up again when Megan tweeted in December 2021, Like I have been shot and I was attacked while I was unarmed. Trying to paint it as a cat fight between my friends. Why do I have to reveal to everyone on the internet every day?
The event reveals Lanez got arrested and he was charged for carrying the firearm, he eventually got released for the bail on the same day. In 2020 he was charged with assault and carrying an unregistered firearm during that night.
Though after Tory Lanez bail, he went live on Instagram and highlighted some of the points which Megan admits about the event. Tory reveals that they all got arrested, she was not aware of any gun shots until she re-watched the clip of that night. Tory expressed that Megan posted a picture of being shot on her feet but she did not even hit a bone, how is that possible? No surgery room allows any patient to take pictures there which he claims on live.
Megan Stallion exposes Tory Lanez.
Tory Lanez even highlighted that if she was running away from the car, how did she know it was me who was shooting? How can you look back while running? Tory stated all of these concerns, doubts and speculation on this event in 2021.
Tory Lanez and Megan's friendship got really messy after this incident. Though this event took place in 2020 but it revived again after Megan expressed in her recent interview about the gun controversial event. Tory made that event for Meghan threatening and terrifying that she kept on crying. He recently has made no remarks after this interview which makes this event still incomplete. Get updated on this, here!