National Cinema Day was supposed to be celebrated this week on Friday but due to some constraints the date has been shifted
To recognize National Cinema Day, more than 4,000 screens at multiplexes throughout the nation, including PVR, INOX, Cinepolis, Carnival, and Delite, have partnered together to give a "celebratory entry price" of $75. The celebration of National Cinema Day, which was originally slated to take place on September 16, has been postponed by the Multiplex Association of India (MAI). The MIA announced in an official notice that the National Cinema Day would henceforth be celebrated on September 23 in response to requests from various stakeholders and to encourage as much participation as possible.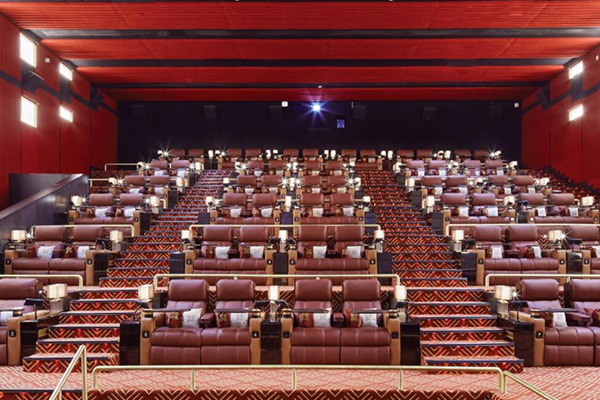 Public was disheartened to know about the postponement as they were excited to watch movies at a fairly affordable price
Due to the boycott and cancel culture that has been prevalent in recent months, Bollywood has received a lot of attention on social media. At the moment, "Brahmastra" is being credited with reviving the big-screen experience. According to trade sources, the sci-fi action movie made over 100 crores in India after just three days of release, which is the greatest opening-week total of any Hindi movie this year. After three days, "Brahmastra" had garnered 225 crores worldwide at the box office.
Due to the recent boycott of bollywood movies, Brahamastra also faced this problem but since the release, it has earned a huge sum of money
According to some online users, the decision to postpone National Theater Day was made as a result of the enthusiastic crowd reactions to the recently released sci-fi action movie "Brahmastra: Part -1: Shiva." As a result, cinema owners may have asked MAI to delay the celebrations for a week. Releasing the ticket price of such a high volume movie, where the movie halls and the producers earn a lot, might have been a big factor. By the time, the national cinema day is celebrated, the movie will be into its third week and at times, such movies would have been watched by 70% of the audience. Therefore, it might not be a bad idea to reduce the price to almost the bare minimum for a day as it would bring the audience to watch some other movies as well as watch a movie like Brahmastra again on the big screen. 
Brahmastra might just be the movie to go for this week as it has generated a lot of hype and has a great cast including Alia Bhatt, Ranbir Kapoor and Shahrukh Khan
It should be highlighted that on September 23, the Hollywood movie Avatar will be back in theaters. James Cameron's 2009 science fiction blockbuster will have a second showing on September 23 in India, according to Disney. The 4K High Dynamic Range upgraded version of Avatar is returning to theaters. It is yet unknown, though, whether or not the public will be able to see this cult sci-fi at rupees 75.
Avatar is returning to the theatres and fans must be thrilled to watch this movie as it would be a great cinematic experience 
According to the MAI, the significant discount is a means to express gratitude to movie lovers who helped the theater reopen following a protracted closure caused by the Covid-19 outbreak. According to the MAI, the National Cinema Day would bring people of all ages together to enjoy a day at the movies. It remains to be seen whether this day will be celebrated massively by the public as well and can we expect a high voltage crowd back at the theaters after a long time.