Celebrated Every Year On January 26, This National Spouses Day You Can Spoil Your Partner With All The Love You Have For Them.
National Spouses Day is almost here! Firstly, if you're wondering National Spouse Day is just the same as Valentine's day, that's not true my friend. National Spouse Day is approaching and it's time for you and your better half to spend some quality time together. No, unlike Valentine's day, is not about gifts, date nights, roses, and all other typical gestures. This special day is all about couples and their togetherness. Celebrated as a worldwide holiday, Spouses Day is your chance to spend some time with your life partner, appreciate the things he/she does for you, and adore them. So, let's know more about why this day holds such a special significance.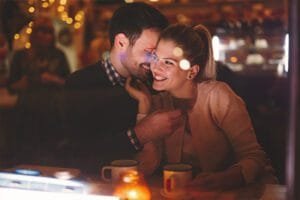 It is always a good idea to appreciate your partner for their efforts.
National Spouses Day has no recorded founder, but it is generally believed that a married person came up with the concept. Some claim that it got its start with the creation of Military Spouses Day, which was formed in 1984 but didn't really take off until the turn of the millennium. Officially, the day is observed as a national holiday on January 26 in the United States and the United Kingdom, but many other nations also observe it.
National Spouses Day is believed to have its foundation derived from the thought of showing love, care, and appreciation to your partner in life. To celebrate the day, some workplaces have encouraged couples to spend some quality time with their spouses, for which they've been granted leaves as well.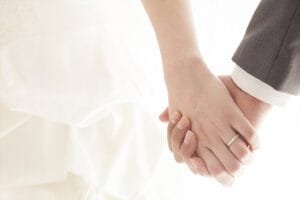 Spending quality time makes your relationship even stronger.
Who doesn't like to be appreciated for the efforts made purely out of love? We all do. So, on this special day, take out some time from your busy schedule for the love of your life and share the joys and things that you both enjoy doing together. As we mentioned above, it's not about expensive gifts, a fancy date night in a lavish restaurant, or even a full-fledged trip. It's about reliving the moments of the times when you both fell in love with each other.
Since the day is typically believed to be for couples, let's be honest: being married is entirely different from being in a relationship. After marriage, couples need a reminder that sometimes, it's okay to take out some time from the monotonous race of life. And January 26 is the perfect way for all couples to make each other feel special. Spend time with your significant other and tell them how special he/she is to you.
This National Spouses Day, make each other feel special.
Even though the holiday is referred to as National Spouses Day and appears to be reserved for married couples, it is now also associated with a large number of single people. What could be better than having your partner show some love to you? Let's thus rejoice on this day of love.
Wondering how you can keep it low yet make it special? How about cooking for, or with your partner? You can plan to visit that special place you used to hang out together at when (if) you guys were seeing each other. If you haven't recently told your spouse how much you appreciate them, now is your chance.