Nimrat Kaur's and Aamir Basir's new Series 'School of Lies' which talks about neglecting children and the harsh reality of child abuse is streaming on Disney+ Hotstar from June 2
Genre: Mystery, Thriller
Introduction: School of Lies is an 8-episode series of 30-40 minutes running length time. It stars Nimrit Kaur, Aamir Basir, Sonali Kulkarni, Geetika Vidya Ohlyan, Jitendra Joshi, Divyansh Dwivedi, Aryan Singh Ahlawat, Varin Roopani, Adrija Sinha, Aalekh Kapoor, and Parthiv Shetty in a pivotal role. The series is produced by BBC Studios and was directed by Avinash Arun Dhaware who is also a creator of the show. School of Lies is based on a real-life event that is now streaming on Disney + Hotstar. The story of the series is already made a buzz among the audience because of its mysterious and engaging concept that revolves around a boy who is missing from his boarding school and the acting expert in the face of Nimrat Kaur.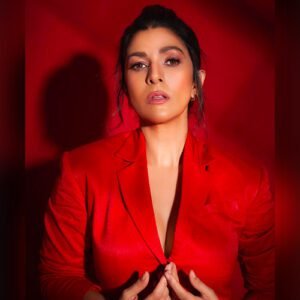 Plot:  The story revolves around a fictional hill station Dalton Town's Private Boarding School RISE (River Isaac School Of Education) from where a child of the school is missing for days. The boy who is missing is a 7th-grade, 12-year boy, Shakti Salgaonkar. When the news spread all over the school, the entire school team up to search for him before the cops get involved which later involved by the mother (played by Geetika Vidya) of the missing child. In starting of the search, the incident which was looking simple, turns into a dark and disturbing world of child abuse. The story also narrates the parallel story and relationship of the missing boy with his parents. Nimrat Kaur will be seen playing the character of a student counselor who interviews every student of the school to go in deep into the case. 'School of Lies' explores the theme of child abuse, child neglect, shame, and anger.
Whether to watch or not: 'School of Lies' keeps you engaged throughout the show. Another good thing about the series was its run timing which is neither too long nor too short. The episodes are approximately 35 minutes only which you can easily complete. A decent plot and the acting of the characters keep you hooked on the show. You cannot ignore Nimrat Kaur's presence in each frame of her scene. She is really the backbone of the series after the plot of the 'School of Lies' and stays back with you after completing the series. Varin Roopani and Aamir Basir managed to impress with their acting chops. There are flaws as well but the story makes you ignore that flaws. Fans of suspenseful thrillers will undoubtedly like watching "School of Lies." Director tried his best to give the mystery thriller the treatment it deserves.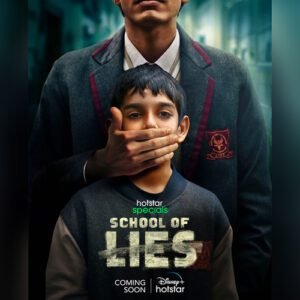 Stars: 3/5
Bonus: Nimrat Kaur will next be seen in 'Happy Teacher's Day' along with Radhika Madan, and Soham Majumdar which is set to be released on 05th September 2023.