In Euphoria season which is loved by many, it has led to many secretive controversies which were revealed outside of the set. Barbie Ferreira even clarifies the air, by responding to the insider controversy. Chloe Cherry who played less part in Euphoria got to know that her part was not decided by Sam Levison, to uncover and know more, Read.
Barbie Ferreira played the role of kat, who made a huge impact on the Euphoria season. Though some rumours recently started buzzing on the internet. Euphoria led to some serious trouble after the spreading rumour on Barbie Ferreira. As per the insider,and the Daily beast actress was walked off from set and some of her scenes were cut.
Her character as kat was noticed in the season, she made her entry as a body-positive gurl to a to a turn into whole twist-turns relationship patterns, and her character ended with Ethan. Her character not getting much screen time, so she argued with Sam Levison. Barbie clarifies insider shooted her in March, but still was under speculation.
On her Cover story with Cut who featured women of Euphoria. She spoke against the speculation, and declared it as "Untrue". she mentions that kat character is more about internal which is still is not discovered by the audience. She is going through some internal crises and existential crises. She lost her directions just as other characters in Euphoria.
Barbie Ferreira finally responded back at the Euphoria controversy.
I have seen the interview, some of the things are as mundane as small things. Sometimes life takes on and they are not rooted in truth. I know it is out of curiosity and passion for the show. I have seen many things, and a lot of them are "Untrue". But Barbie Ferreira never denies the claim about walking off from set which happened twice.
Adding Euphoria other hidden truths which no fan could ever imagine, so all the parts in Euphoria were decided and planned by Sam Levison who was the director. Chloe cherry who is seen quite less on the show, was only part of season 2. Though her scene on the finale where she warned Fez about the trap of getting arrested by police, became an iconic scene; Fans loved her.
Though Chloe reveals that Sam Levison gave her character freedom, the way she wants it to play. She can improvise her; while the camera was rolling it was Chloe idea was to end her scene play by the warning gesture to save Fez.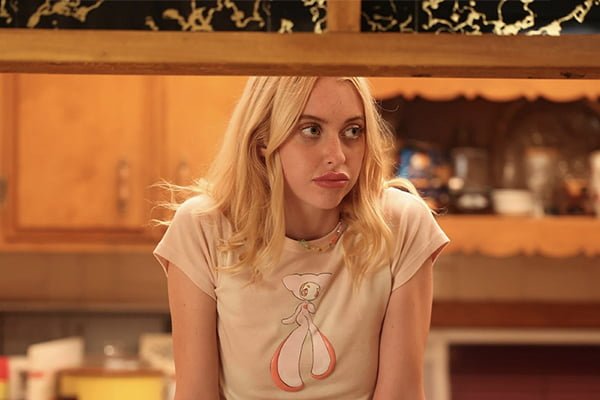 Chloe cherry was only part of season 2, her iconic lines was not pre-planned but improvised by her.
On Podcasts Polyester, the sleepover club, Cherry chloe talked she improvised a lot of lines, one of them included ginger eating ass and do you or your son fuck people together which are the most iconic lines spread in TikTok. Sam is quite smart and talented, and he let me improvise the lines, he said, do whatever you want to do. He let me improvise the lines.
Fans were deeply hooked on the show, that those two seasons were launched and watched in no time. People are quite excited and thrilled for season 3 to reveal and eagerly request Chloe to be in season 3.