From Succession to Euphoria, which shows according to you deserves the most awards?
With the enormous amount of entertainment that has been delivered so far by the efforts of an ideal team, now is the time of the year for the 74th primetime Emmy Awards. An award ceremony that will honor the best in the American prime-time television programs that are garnering appreciation from June 1, 2021, to May 31, 2022.  A lot goes behind the camera to create a television program that has the potential to be loved by each part of the audience and thus, appreciating such acting talent, direction, script and all the efforts becomes a crucial part.
The 2022 Emmy Award ceremony is planned to take place on the 12th of September this year. The award ceremony will be preceded by the Primetime Creative Arts Emmy Awards on the 3rd and 4th of September, in California. The nominations, however, for the much-awaited award ceremony were announced yesterday, and looking at the list, we are quite stunned and cheerful as all of the nominations are one of a kind on their own with their unique and creative plot, exceptional acting skills by the actors, and concepts that blew our mind.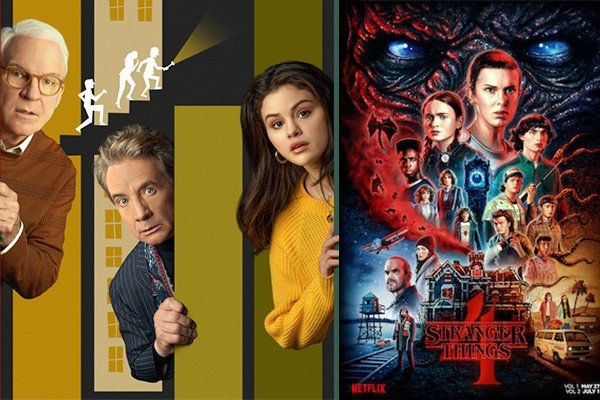 While the Netflix drama series Stranger Things was nominated in 13 categories, Only Murderers in the Building could not hit any acting category for nominations. 
While all of the nominations are quite great, the frontrunners on the list are Succession, Squid Games, Stranger Things, Ted Lasso and Euphoria. With several categories for nominations like Outstanding Drama Series, Outstanding Comedy Series, Outstanding Competition Programme, Outstanding Variety Special, Lead Actress and Lead Actor in Drama Series, Lead Actress and Lead Actor in Comedy Series, along with several categories for supporting roles, direction, and writing as well. Woah, this time it's going to be huge with such a long list of nominations that are worth winning.
Squid Game and Euphoria have garnered two-digit nominations this year for the Emmy Awards. 
Succession, the HBO drama series has garnered a total of 25 nominations, followed by 20 nominations for Ted Lasso by Apple and The White Lotus by HBO. Other than these, there are other series that have collected two-digit nominations including 17 nominations for Only Murders in the Building (Hulu), 17 also for Hacks (HBO), 16 for Euphoria (HBO), 14 for Severance (Apple TV), and Dopesick (Hulu), 13 for Stranger Things (Netflix), and Ozark (Netflix), 12 for The Marvelous Mrs. Maisel (Prime Video), and last but not least, 10 for Pam and Tommy (Hulu).
So, let's look forward to which show, which actor and actress will win the Emmy Award this year.