Every year, there is a lot of excitement surrounding the summer transfer window and we get to see some major club additions. This year was no exception.
One of the busiest periods in world football is the summer transfer window, when players may join new teams or still have not made up their minds. Due to the time and effort required for major football transfers, it can be a very difficult time for both teams and players. Many teams are looking to offload players to raise some money, while others have been investing heavily to enhance their squad as a whole, not just their starting lineup. Let's review some of this window's top transfers. This list, which covers some of the most significant signings of the summer, is not according to any order and is made at random.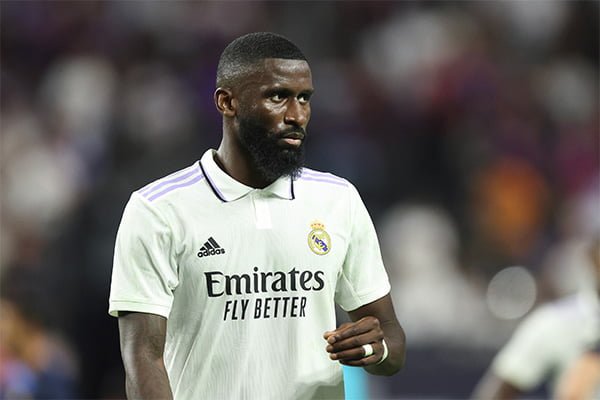 Rudiger has also joined Real Madrid this summer after his contract with Chelsea ended 
1) Lisandro Martinez
The Butcher of Amsterdam, as they call him, has joined English giants Manchester United for 48.5 million euros along with 8.5 million euros as add-ons. Manchester United were keen on signing another central defender in their squad after seeing their defensive failures last season. Erik Ten Hag was the Ajax manager last season and Martinez had his best season under him. Ten Hag told the Manchester United Board that he wanted Martinez over Pau Torres, which was a recommendation from the board. With this signing, United have a good set of central defenders and bolsters their defense massively.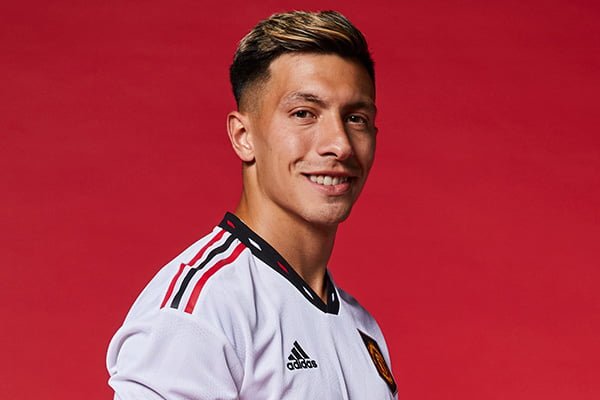 Lisandro Martinez will wear the number 6 jersey which Paul Pogba used to wear before he left last season
2) Gabriel Jesus
Gabriel Jesus moved from Manchester City to the Emirates for 45 million euros, bringing Arsenal's summer signing total to four. After City signed Julian Alvarez and Erling Haaland, Jesus was eager to leave the Etihad because he wanted to play first team football in time for the World Cup in Qatar later this year. Despite Eddie Nketiah securing a new long-term contract following an outstanding conclusion to last season, the 25-year-old has grabbed the No. 9 shirt for the Gunners and will be their first-choice striker.
Jesus has been in great form in this pre-season and scored a hat-trick against Sevilla in his last game
3) Raheem Sterling
Chelsea and Raheem Sterling, an English attacker, have agreed on a deal for up to 50 million euros including add-ons. Sterling now plays for Premier League winners Manchester City. The reports claim that Sterling will likely agree to a contract that lasts until 2027 with a one-year option. Sterling's transfer to Chelsea from City is exciting for Chelsea, but it also shows shrewd business on the side of the champions, who basically got their money back for the winger despite the fact that he only had one year remaining on his contract.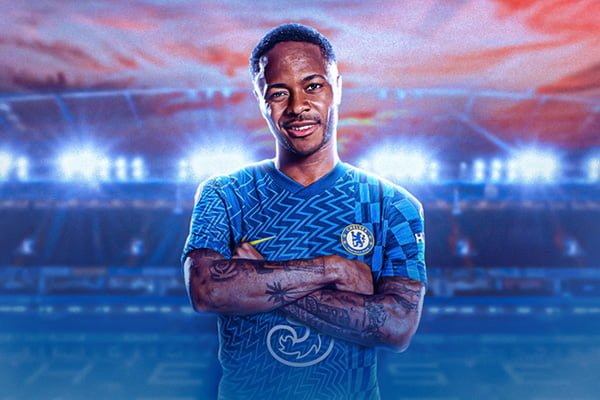 Sterling would be a great attacking asset to Thomas Tuchel and Chelsea in the upcoming season
4) Darwin Nunez
Liverpool now practically makes a point of signing each young player who does well against them in the Champions League. However, the Reds this time had to fork over a sizable sum to sign Darwin Nunez. He has enormous shoes to fill already because he is considered to be the next Luis Suarez. He was purchased from Benfica for roughly £80 million, and Liverpool supporters are hoping he can live up to the high standards set by the worldwide fan base.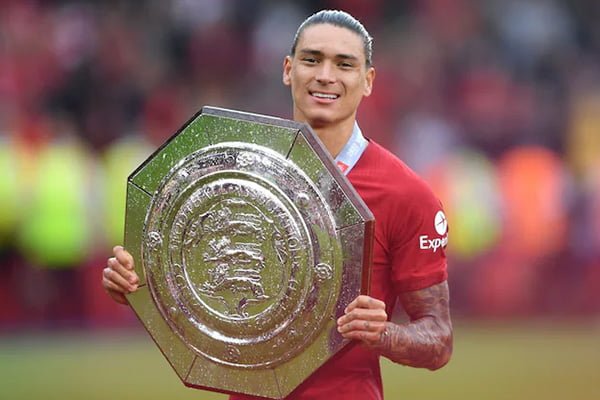 Darwin Nunez scored the third goal on Sunday in the FA Community Shield final
5) Matthijs De Ligt
This summer, another former Ajax defender will be moving, but this time he will be going from Juventus to Bayern for a rumored 65 million euros plus add-ons. De Ligt ultimately decided to sign with Bayern Munich over Chelsea, therefore Chelsea was forced to formally end their chase. After his first training session at Bayern, De Ligt informed his new coach that he had never engaged in this degree of intensive training when playing for his previous team.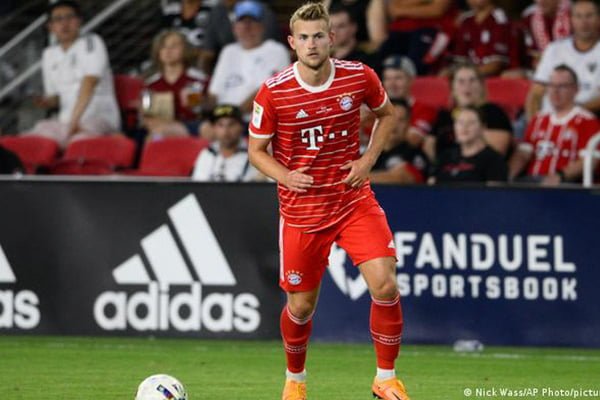 De Ligt also scored on his debut in his first competitive game for Bayern Munich
6) Erling Haaland
Erling Haaland, one of the most anticipated young players, transferred from Borussia Dortmund to Manchester City this summer. Mino Raiola negotiated a clause in Haaland's Dortmund contract that made him available for £51 million this summer, giving City a great deal. The champions' price for Haaland, however, is expected to be £85.5 million after representational fees, Alfie's potential earnings, and other expenses are taken into account.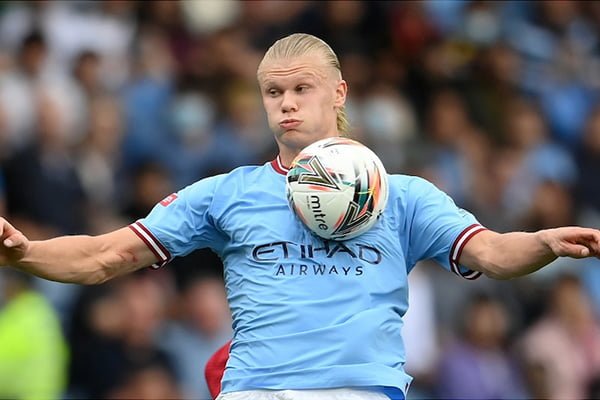 He had a forgetful afternoon and missed three great chance against Liverpool on Sunday
7) Robert Lewandoski
From one Bundesliga striker to another, Robert Lewandowski finally made a move out of Bayern Munich after expressing his desire not to stay at the club anymore. He has been transferred to FC Barcelona for a sum of 50 million euros with the contract set to expire in 2027. The buy-out clause for the player is set at a whopping 500 million euros. Lewandowski has already linked up with his Barcelona teammates in Miami to get some minutes under his belt.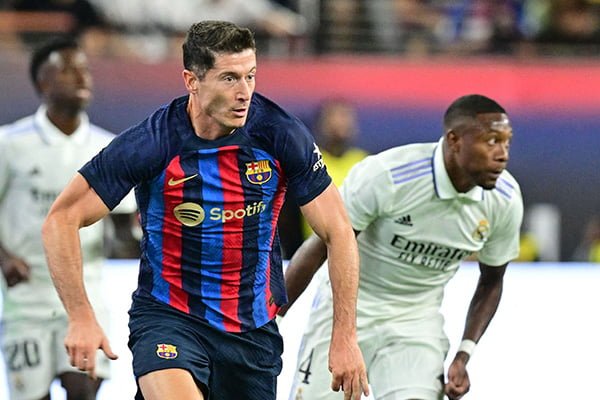 Barcelona have strengthed their strike-force even more with the arrival of Robert Lewandowski
8) Richarlison
Arsenal weren't the only team from North London to sign a Brazilian striker, as Tottenham notched up the signing of Richarlison from Everton. The striker will join Tottenham for around 60 million euros plus add ons which is said to be a good signing for Spurs. In order to complete the transaction in time to be recorded in last season's books, the Toffees accepted the Spurs' offer. As a result of including a sell-on option when they sold the Brazilian in 2018 to Everton, Watford might also make roughly £2 million.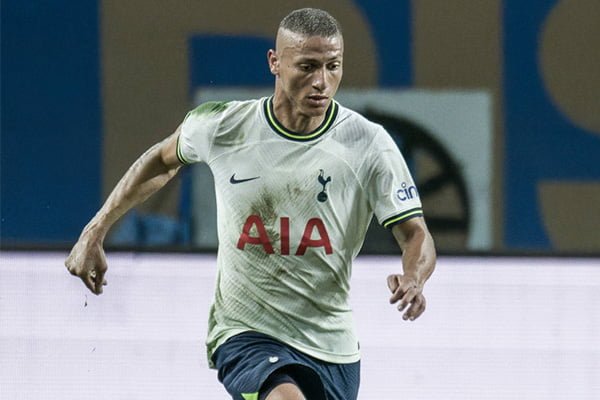 It would be interesting to see how Conte uses Richarlison. Whether he will be back-up to Kane or in a strike partnership with him
9) Karim Adeyemi 
Karim Adeyemi, one of the summer's most underappreciated additions, transferred from RB Salzburg to Dortmund. Due to the fact that Dortmund acquired Haaland from the same team a few years ago, they have strong connections. This deal, which may potentially replace Haaland for Dortmund, is said to cost roughly 32.8 million euros. They would be hoping that Karim can match Haaland's accomplishments and enjoy scoring goals in the Bundesliga.
Adeyemi is still very young and has chosen the best club for youth development in Borussia Dortmund
10) Aurelien Tchouameni 
No doubt that Tchouameni is an exceptional talent, but Madrid fans and even the president of the club, Florentino Perez were hopeful that Kylian Mbappe would join the club. That wasn't to be, but that didn't stop Madrid from shelling out roughly 85.3 million euros to sign an amazing French midfielder from AS Monaco. Real countered the ferocious Premier League interest from Chelsea, Liverpool, and Manchester United by making a projected £85.3 million bid to Monaco. PSG was also interested, but they withdrew when it became apparent that the 22-year-old was solely thinking about Real. Monaco will profit by just about £70 million after purchasing Tchouameni from Bordeaux in January 2020 for £16 million. 
The french star Real Madrid expected vs The french star Real Madrid signed 
Several of the finest players in the world have already made transfers during the summer transfer window, and many more are still to come. Even though it  hasn't quite reached the summer 2021 statistics yet, there has been a sizable amount of money exchanged. These players would be hoping to have a great start to their careers at their new clubs and can live upto the price tag paid by the club.