Give your skin and hair spa-like pampering without stepping out of your house.
We know how going to a salon or hitting a store for beauty products can empty one's pocket so here when it comes to pampering our hair and skin, so, we've compiled some of the best DIY masks for your hair and skin that will work wonders and are going to be your best friend with just a few things that are available at your home.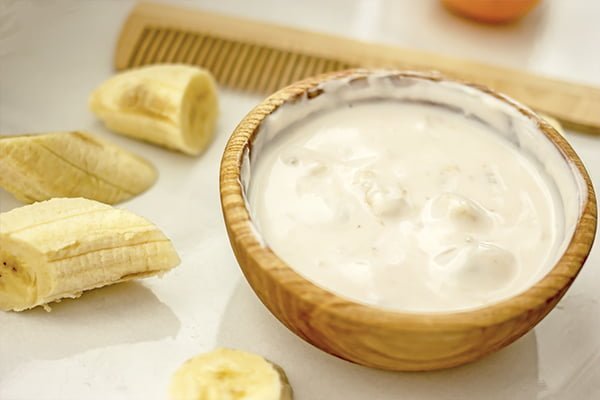 The banana and egg hair mask is believed to be an allrounder.
This DIY mask is an allrounder and will take care of all your hair concerns. People with thin hair with hair fall can use this mask twice a week and trust us, you will see the results in just the first application. This will add strength and shine to your hair, making them healthy and smooth
Ingredients:
1 banana
1 egg-white
2 Vitamin E capsules
1 tsp honey
1 tsp olive oil
How to use: Combine all the ingredients and blend them until it becomes a smooth paste ad apply all over your hair covering roots, tips and scalp. Let it sit for an hour and wash it with lukewarm water. Let your hair air dry and detangle gently just using your fingers. Those who have frizzy hair can include the egg yolk as well and you can use 3-4 drops of essential oil in water to get rid of the smell.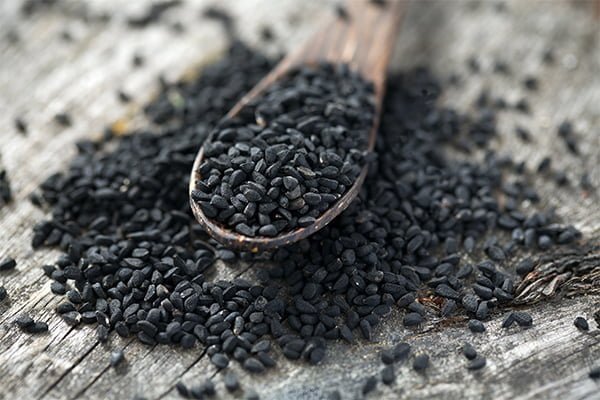 Black cumin seeds not just treat hair fall, it also boosts hair growth.
For those who want to boost the natural growth of hair while making them thick and strong, this one is for you. This mask also helps with hair fall and if you have any bald spots, you should give it a try. You can apply this mask once in 15 days.
Ingredients:
1 tbsp Black cumin seeds (Kalonji)
2 tbsp Fenugreek seeds (Methi dana)
2 tbsp yoghurt
How to use: Soak black cumin seeds and fenugreek seeds in water overnight. After soaking, strain the seeds and add them with yoghurt to a blending jar and make a fine paste till no granules are left. Apply the shampoo-like paste on every strand of your hair, especially the tips. Let it sit for 2 hours and wash properly with regular water and make sure no paste is left in your hair. After air-drying, detangle with a wood comb and in a few days, you will notice your hair becoming stronger.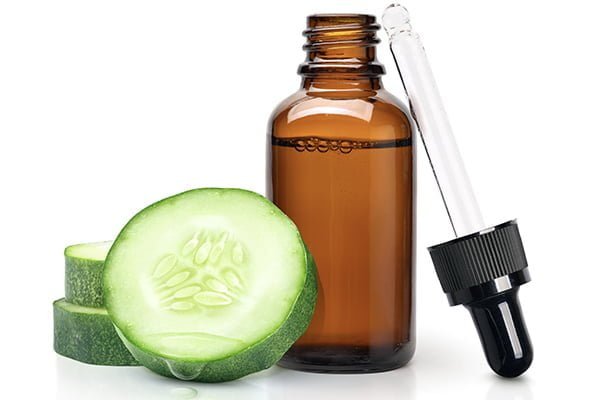 Aloe Vera and Cucumber gel soothe your skin and help with all the skin issues. 
Large open pores, dark spots, dull skin or any other skin issue, make this serum with these simple ingredients and see how wonderfully they work. People with all skin types can use this serum as they have no side effects. (If you have an allergy to any of the ingredients, feel free to skip)
Ingredients:
2 tsp rose water
1 tsp cucumber gel (you can blend half cucumber without seeds if you don't have gel)
2 tsp aloe vera gel
5-6 drops of almond oil
How to use: Just mix all the ingredients well together and transfer the serum into a dark glass bottle with a dropper. Apply this daily and you will see your skin appreciating you in just a week.
Skin brightening face mask
The antioxidant properties of turmeric will head your skin, giving a glow.
Is there anything that the Indian household items can not heal? Nah! So, this one is my favourite as it brings an instant glow to the face.
Ingredients:
1 tsp gram flour
2 pinches of turmeric
1 tbsp raw milk
3-4 drops of lemon juice (for acne-prone skin)
¼ tsp coffee powder
How to use: Combine all the ingredients well into a smooth paste and apply it to your face and neck evenly. Let it dry and sit for 15-20 minutes and then wash with cold water and look at the glow on your face after that.