With the creation of great love stories, Bollywood has also given many green flag characters over the years. Read and know.
Bollywood has disappointed its viewers many times with toxic male characters that are problematic on all levels. Many male characters are there in Bollywood that are purely red flags in reels and real life but are sold as romantic partners through films. This becomes worse and can't be digested by the audience.
But, time to time, Bollywood has also shown its intelligent side and created positive characters around the male actors, which a girl can imagine in real life for their whole life. Come and let's check out some green flags that Bollywood has made over the years, and you can adore them for life.
Aman Mehra from Kuch Kuch Hota Hain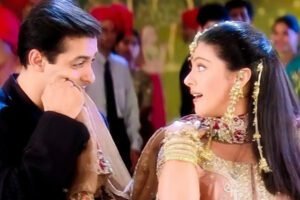 Recently, Kuch Kuch Hota Hain has completed 25 years since its release, and still, this film is fresh in everyone's mind. From character to its songs, it has its own legacy in the industry. One of the most popular characters in this film is Aman Mehra, who has everyone's heart. He is playful, loveable, and friendly, which are some qualities that every girl searches for in her partner.
Vanraj from Hum Dil De Chuke Sanam
This is one character that people talk very little about. Vanraj, played by Ajay Devgn, tells us how you should not force any girl to be in a relationship if she is not happy. Letting her go is also the language of love.
When Vanraj learned that his marriage to Nandini was against her concern, he decided to reunite Nandini and Sameer, but somehow Nandini realised in the end that Sameer was his past and Vanraj is her present. A man who can leave for her happiness—she can't imagine how much she will love her (Nandini).
Rahul Raichand from Kabhi Khushi Kabhie Gham
The greenest of all green flags is Rahul Raichand. Kabhi Khushi Kabhie Gham tells a story about a son (Rahul) who left his home after marrying a girl who was equal to his status, and his brother (Yash) refused to accept the marriage and raised the topic that he was not his real son. This film showcases the issue of the socio-economic group over which Rahul chose his love and made the statement, 'What Is Love?'
Prem Bajpayee from Vivah
A man willing to go above and beyond for his love. This movie demonstrates the beauty of an arranged union. During their courtship, Prem, a socialite, meets a girl who leads a modest life, and they fall in love. However, on their wedding day, the entire home catches fire, severely burning the bride, Amrita Rao. However, Prem (Shahid) stayed with his fiancé and was married with the same joy and excitement, despite having a lot of problems. Before Aditya, Shahid had already become a green flag from Vivah.
Satyaprem from Satyaprem Ki Katha
Satyaprem "Sattu" is the new generation's green flag for all the girls who are finding genuine love in the hook-up era. Today, where your past can ruin your whole life, a Sattu-like man accepts your past and teaches you to move forward in your life.
In the film itself, the character of Kartik 'Sattu' accepts the haunting past of 'Katha' (Kiara) and promises her that he will always stand beside her and encourage her to fight against her fear and for herself.
Rocky Randhawa from Rocky aur Rani Kii Prem Kahaani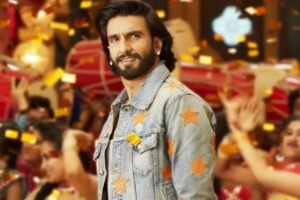 2023 was the year of the green flag, and we got the two biggest green flags from Bollywood. One was Sattu, and then we got Rocky Randhawa. Ranveer Singh's comeback as Rocky will be one of the most memorable characters he has played in his career to date. Singh's character Rocky is a Punjabi-Stud boy who is too opposite from Alia's character Rani.
But when it comes to love, he is the most emotional and soft boy you have ever met in your life. His monologue in the second half of the film, where he raises the issues of misogyny, cancel culture, favouritism, patriarchy, and matriarchy, will leave you with so many questions in your mind.
Special Mentions:
Aditya Kashyap from Jab We Met
Lieutenant Ram from Sita Ramam
Iqbal from Raazi
Inder from Sanam Teri Kasam
Nikhil Bharadwaj from Hasee Toh Phasee
Abhimanyu Roy from Meri Pyaari Bindu