Some made us laugh like crazies while some made us lose our cool, we just wish we didn't hear these Bollywood songs.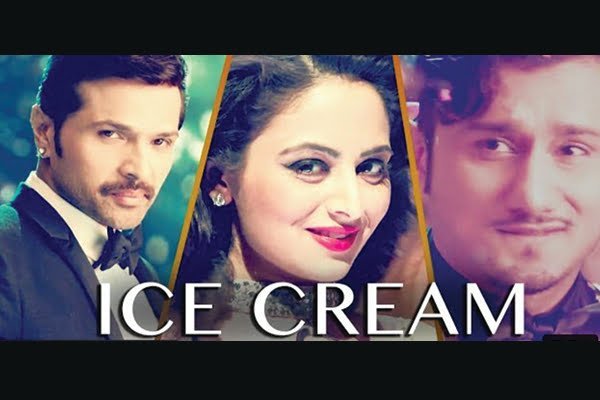 Just like the movie, the song was a total flop.
First of all, if you forgot about the song, now you remember it (although, it isn't worth remembering). The song came in the movie called The Expose starring Yo Yo Honey Singh and Himesh Reshammiya, and if you're laughing already, hold on because here goes the lyrics which are completely absurd thanks to the lyricist Shabbir Ahmad.
Ice cream khaungi, Kashmir jaaungi
Sholo mein bhadke jiyaa
Jalve karaungi, Usko rijhaungi
Jo hoga mera piyaa
2. Po Po
All of us are doing the hook step of this every morning while brushing our teeth without even knowing.
Another insane piece of dumb lyrics by Shabbir Ahmad. While watching and listening to this song, one thing is clear, Shabbir wrote it while gargling in the morning. I mean, what is it about this song that no one in the team of makers thought of the nonsensical factor of this song.
Tere seb jaise gaal
Tu hai mind blowing maal
Aaja nach le o soni nach le
Po po popopo po popopo
Po po popopo po popopo.
3. Coca Cola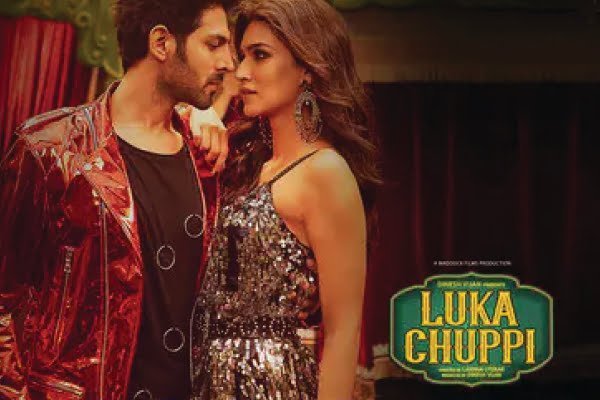 Well, no doubt Kriti Sanon and Kartik Aryan were looking like a shola in this song. 
No offence to Tony Kakkar, but boy, you can do much better. The song in the movie Lukka Chhupi starring Kartik Aaryan and Kriti Sanon and trust us, this makes ABSOLUTELY no sense at all.
What is Cola Cola Tuuuuuuuuuuuuuu, Shola Shola Tuuuuuuuuuuuuu??
Aren't these two things different elements of the temperature? Where is the logic, bro?
4. Hookah Bar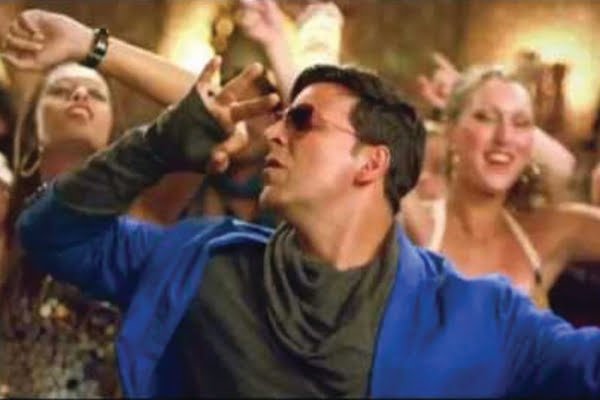 Are Delhi boys singing the song at the top of their voice at a party? Hell, yes.
Tera Pyar Pyar Pyar… and there could've been so many more rhyming words for 'Pyar' like Izhar, bekarar, etc, etc. But the only thing that came into the mind of the lyricist was Hookah bar. Dilliwale were the only ones I guess who were happy listening and vibing on this number.
5. A B C D…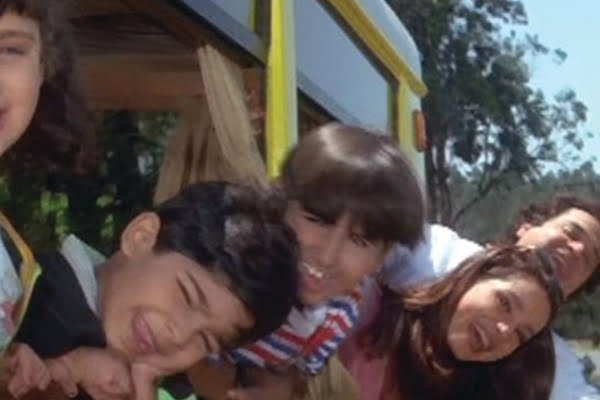 One cute thing in the song is the, Y, Z… I love you.
One of the top drama films Hum Saath Saath Hain had this song, where the musicians put zero effort into creativity. All they had in the song were A, B, C, D, E, F…. followed by the other alphabets. Don't forget to add the I love you at the end which actually comes out of nowhere.
6. Shirt Da Button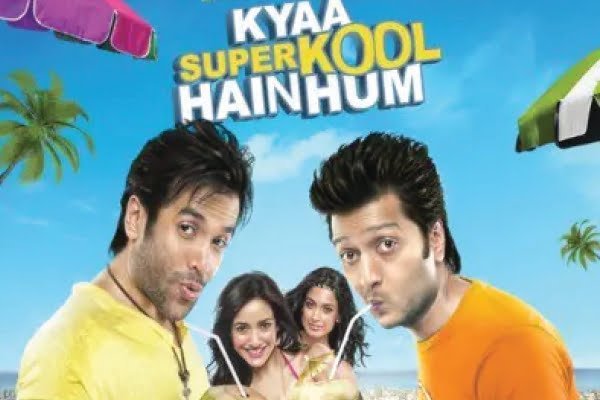 By the way, do guys even notice such minute details about a girl?
Okay, let's take a moment first to appreciate this romantic number but honestly, the lyrics are absurd.
Teri shirt da main taan button soniye
Baalon ka tere main haaye clip ho gaya
Tere gaalon ka main colour soniye, soniye hellip
Gale ka main tere necklace ho gaya
Seriously dude? Clip?
7. Tooh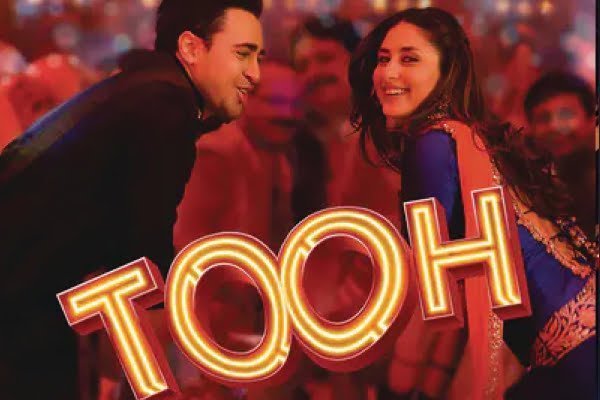 How naughty and round are your 'Tooh'?
Why in the world would someone make a song about someone's ass. Honestly, the first time I heard this song, I couldn't stop laughing while listening to the insane lyrics. Not just one, but this song has described various types of Tooh. Have a look,
Gore gore naughty-naughty round-round toonh
Punjabiyan de tooh, Sharabiyan de tooh
8. Genda Phool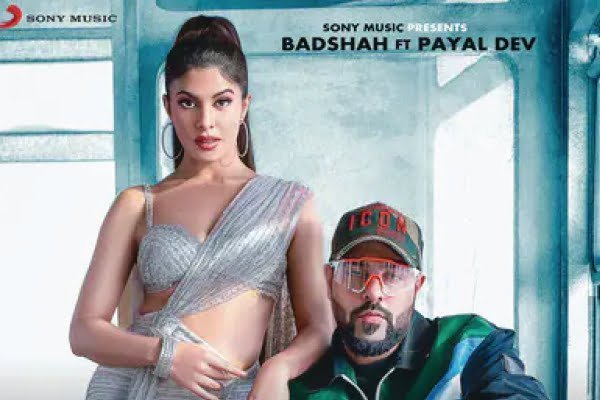 Other than the song that doesn't make sense, Jacqueline is looking nothing but fabulous. 
Having so many beautiful songs in different languages of different states of India, finally, the song was ruined with some trash lyrics and we still can't figure out what Badshah was thinking while writing these songs.
Bum Tera Gote Khaye
Kamar Pe Teri Butterfly
Body Teri Makhan Jaise
Khane Mein Bas Tu Butter Khaye
9. Tip Tip Barsa Pani
Remember, do do do do do do doobaaa?
The sensual number of the '90s has a lack of logic if not good lyrics. Take a look,
Tip Tip Barsa Pani, Pani ne aag lagai – Uhm, wasn't the role of water to extinguish the fire?
10. Fevicol Se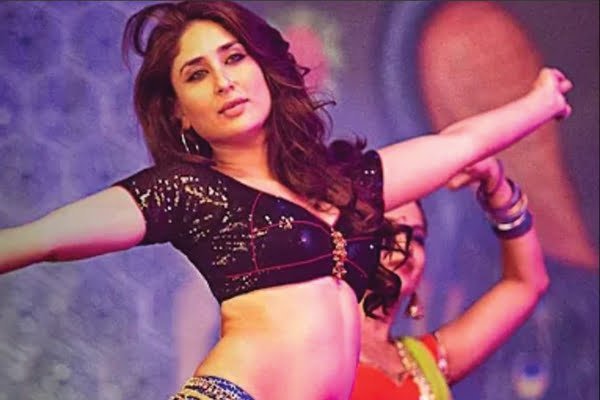 But we still keep the charm of Bebo in our hearts, Fevicol se!
Another item song where we loved how Bebo flaunted her curves with her charm but the song is nothing but ridiculous.
Nain hum ladayenge baby doll se
Ho laundiya patayenge miss call se
Bat-ball se, cinema hall se
Are marriage-hall se, Overall se