Calvin Klein launched New Watch Campaign in India with Disha Patani. Read out in detail 
In India, Calvin Klein Watches has just debuted its newest advertising campaign, which stars the gorgeous model and actress Disha Patani. The campaign showcases the brand's magnificent Spring 2023 range of svelte and sculptural timepieces, which reflects the brand's distinctive sensual and contemporary design.
The campaign will enthral audiences by highlighting the sense of style and sophistication that Calvin Klein watches exhibit thanks to Disha's widespread recognition.
Disha Patani is the star of the advertisement, and she is seen wearing a mesh bracelet and rose gold watch with a polished, crystal-encrusted, softly sculpted bezel.
A contemporary multifunction watch with concave sub-eyes and stud indexes for a subtle edge is also promoted in the campaign. The timepiece is offered on a bracelet with open links made of carnation gold.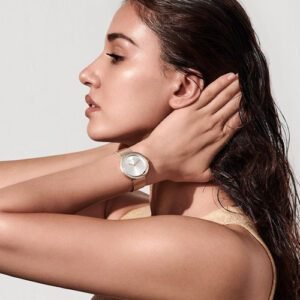 As the face of Calvin Klein watches for their upcoming campaign in India, I feel privileged and proud to be working with such a recognisable brand.
Ireally look forward to seeing the ad highlighted across India because the brand's modernism, sensuality, and simplicity are aesthetics that suit my taste, said Disha.
The fascinating campaign will be prominently featured across many digital and social media platforms, as well as out-of-home placements and point-of-sale venues across the region beginning on July 28.
Fans of Calvin Klein can find this excellent watch collection in India through reputable luxury retailers, authorised Calvin Klein watch merchants, and numerous online platforms. Don't pass up the chance to enjoy the elegance and beauty of the Calvin Klein watches line for spring 2023.
Disha's self-assurance and commanding appearance make her the ideal representative for Calvin Klein watches in India, according to Caterina Miduri, worldwide general manager of Calvin Klein watches and jewellery, Movado Group Inc.
Her classy, seductive energy radiates both on and off screen, bringing the contemporary designs of our Spring 2023 watch collection to life in this latest advertisement.
We are dedicated to providing watches for Calvin Klein that reflect the brand's ethos of timelessness, modernism, and exceptional craftsmanship.
Through this campaign in India and our collection of Calvin Klein watches, we hope to encourage people to express their unique sense of style, said Xavier Gauderlot, president international of Movado Group Inc.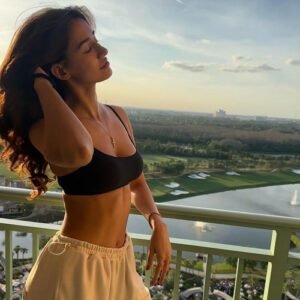 Speaking of the company, Calvin Klein is one of the top worldwide fashion and lifestyle companies with a tradition of outspoken, unconventional ideas that guide all they do.
The minimalist and sensual aesthetic of the brand, which was established in New York in 1968, informs Calvin Klein's approach to product design and advertising while also providing a blank canvas for unrestricted self-expression.
The goal of giving commonplace necessities legendary stature on a worldwide scale unites the Calvin Klein brands, including CK Calvin Klein, Calvin Klein, Calvin Klein Jeans, Calvin Klein Pants and Calvin Klein Performance.
Calvin Klein is firmly entrenched in its role as a pioneer of cutting-edge digital platforms and marketing strategies.
On work front, Disha Patani was last seen in Ek Villain 2 which performed below average at box office and actress is making headlines with the future collaborations in both Hindi and South Industry.