The happiest food festival of Delhi is just around the corner and here's what you can expect this year
Nothing can bring people together like good food and we all have missed the joy of eating together with our favourite group of people in the two consecutive years of lockdown. Now that we've (hopefully) come across the constant three waves of COVID-19 stupid virus, along with the 'back to normal' vibe, what's coming back this year is the most happening food truck festival in Delhi.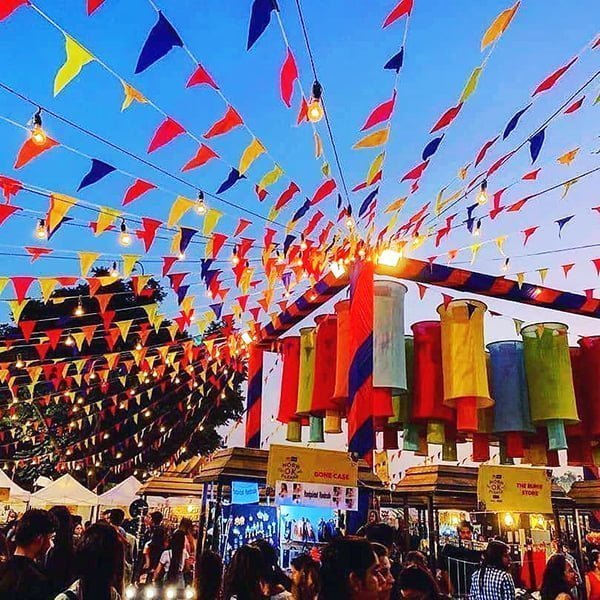 Horn OK Please is coming back with its 8th edition this year.
Done with the hot weather of Delhi, already? We got you covered with your weekend plans. For all those who have been waiting to make a plan with their gang to go out, have some good food, enjoy some good food, play games, listen to good music, shop for some cool & quirky stuff and who wouldn't like booze along with it. Too much for one weekend, right? But what if we say you can have all of this in just one place? Yes, you read that right.
Try lip-smacking dishes from 150 + best food stalls in Delhi and NCR.
After two years of covid in a row, the much-awaited food truck festival, Horn OK Please is coming back to the national capital, but at a new venue this time. So, get ready for the 3-day long festival that is going to offer the best food in the region of Delhi and NCR, mind-blowing performances, unique experiences and a bucket full of entertainment. The event will take place on the 24, 25 and 26th of June at the Backyard Club, Gurugram, for its 8th edition this year. the food fest which has always been a successful deal over the years will bring many fun activities along with it. The Delhiites cannot wait to attend the wedding as it will bring 150+ best food places from around Delhi NCR to satisfy the craving of all the foodie souls, 50+ stalls from the flea market that are going to satisfy your inner shopaholic along with so many adventure rides, games, activities and so much more.
Sip on some refreshing cocktails at the food fest to beat the heat!
All the adventure enthusiasts, we have a piece of good news for you too. This time at the Horn OK Please fest, you can expect something which probably has not been included in any other festival of Delhi and that is Bungee Jumping. Other than that, what y'all can expect on the adventure catalogue of the food fest are carnival games, nail and glitter art for all the ladies, face painting for some extra fun, hair braiding and the list is endless.
This year, it is all about entertainment at Horn OK Please.
Also, to keep the audience at the fest entertained, there is no other way to do it than live stages, especially when they are two in number. Oh yes! Like no other fest, Horn Ok Please is bringing you twice the fun you can expect. Here we are done with our work to keep you updated with all the happening upcoming events.  So, if you want to attend the fest bookmark the dates and have a lot of fun.