We Are Here To Prove That R&B Music Continues To Thrive With Featuring Contemporary R&B Songs From The Best Players. So, Hop In To Add-On To Your Playlist!
Now we're back at it with a playlist to dead the argument once and for all and bless your ears with mesmerising rhythms. We've addressed the lie for the people who think that R&B is dead or 'not popping'. Rhythm and blues continue to be the big tent genre and it's long been. Home to a spectrum and range of styles held together by rhythm, melody and timeless soul.
Originated as an African-American genre of popular music in the 1940s, it was all about fusing jazz, soul, rock and roll and more. But as it moved through the decades, it shifted, evolved and was subsequently appropriated by numerous artists all around the world. Contemporary R&B, emerged in the 90s with drum machines, auto-tune and plenty of wonderfully dramatic vocal runs in tow.
R&B continues to produce some of the world's biggest stars. So, without any further chatter, we have tunes from a stellar set of artists that prove contemporary R&B thrives. These contemporary R&B songs have given us vibes and reminded us why we love this genre so much. Let's fallin love with them all over again.
1. Muni Long, 'Hrs & Hrs'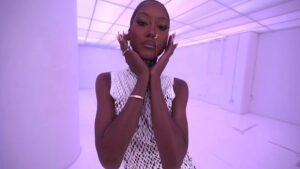 Among Muni Long's many 2022 accomplishments, she has showcased her uninhibited sexuality by doling out a modern-day version of "Cater 2 U" with "Hrs and Hrs." Not only is she audacious enough to break the time limit in the bedroom, but she's also willing to up the ante with champagne showers, shrimp and lobster towers, knowing that food and sex combined are any man's kryptonite. Her boldness makes "Hrs and Hrs" as an indelible gem and a must-have on any sensual playlist.
2. Beyoncé, "Cuff It"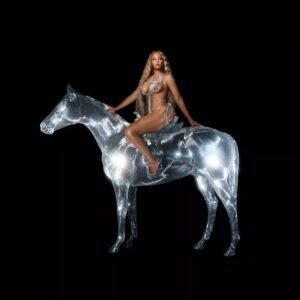 Beyoncé lets loose and promises to "f–k up the night" on this up-tempo Renaissance track, as "Cuff It" swells with an ebullience and conviction to love that recalls "Love on Top." Simultaneously, Nile Rodgers' guitar and Raphael Saadiq's drum and bass evoke the seductive groove of '70s disco-funk music. "Cuff It" earned Queen Bey her 10th R&B/Hip- Hop Airplay No. 1, as well as the best R&B song nomination at the 2023 Grammy Awards, thus we are flattered to continue her reign as rhythmic royalty.
3. The Weeknd, "Out of Time"
On his third Dawn FM single, The Weeknd acknowledges he's ultimately to blame when his lover leaves him, and staying deep in his '80s world. He gives that age-old dilemma a refreshed spin by sampling Tomoko Aran's 1983 Japanese city pop hit "Midnight Pretenders" and tapping Jim Carrey for additional vocals. Not only did The Weeknd's sonic
experimentation and insightful lyrics ("You begged me with your drowning eyes to stay") lead to another R&B hit, but the track also became a two-step dance anthem.
4. Brent Faiyaz, "All Mine"
Love can be complicated for Brent Faiyaz, yet the Maryland-bred singer-songwriter knows what he wants on the romance-heavy "All Mine," and makes his most urgent plea for his baby mother's adoration. Pulling out all the stops, Faiyaz charmingly croons, "I know that I've been the worst / But I'll love you better/ If you let me / Let's catch a flight, change the weather /And I promise forever." The buoyant ode stood out within a crowded R&B field to become a radio hit and that was a breakthrough moment for the long-rising Faiyaz.
5. Steve Lacy, "Bad Habit"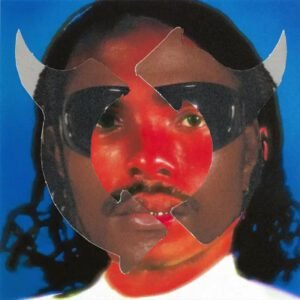 With its earworm of a hook, "Bad Habit" catapulted Steve Lacy to the top of the Hot 100, into the Big Four categories at the Grammys and into the next level of his career. "Bad Habit" is, a song about remorse, impostor syndrome, timidity, acquiescence, and the sort of unnecessary meekness that, at one point or another, comes for us all. The song finds the former cult artist turning miscommunication with a potential romantic interest into a universal anthem: "I wish I knew/I wish I knew you wanted me," he croons on the song's hook over a steady bass line and glittery synths.
6. Rihanna, "Lift Me Up"
After a five-year absence from the charts, Rihanna reappeared by way of this beautiful ballad from the Black Panther: Wakanda Forever soundtrack. Co-written by Tems, the song is an ode to late actor and Black Panther star Chadwick Boseman, and displays Rih's ever-maturing tone and emotional delivery, leaving fans aching for more. The track allows Rihanna's impressive vocals to shine as she's backed by a piano and minimal string instrument. Rihanna delivers both a tender tribute to the beloved actor and a memorable return to her musical roots.
7. Mariah Carey, "We Belong Together"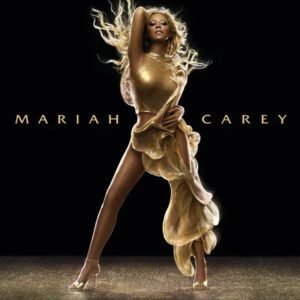 Popular singer Mariah Carey released her song "We Belong Together" in 2005, and it quickly became one of the biggest hits of her career. The song was eventually certified triple platinum. Carey's powerhouse vocals and emotional lyrics make for a perfect combination, and the song is still just as popular today as it was when it first came out. She definitely whipped up the perfect cure for those who can't sleep at night when they have someone on their mind: She arranged a late-night jam session performance of "We
Belong Together". And the song earned four Grammy nominations in 2006, including record and song of the year, and eventually won for best R&B song and best female R&B vocal performance.