Many love his songs and groove on them, but not everyone is aware of the hardships he went through while dealing with a severe health condition.
There are only a few people who earn overnight success and make their place in everyone's heart. Rapper and singer, Yo Yo Honey Singh is one of those names who got massive fame with just a few songs, and then he was unstoppable. It wouldn't be unfair to say that every young kid was singing the lyrics of his songs because they were too infectious. Coming from the Punjabi music industry, Yo Yo faced many challenges on his way to becoming a massive superstar. However, those challenges were not only limited to his profession. There were many times many Yo Yo had to face struggles in his life he would never have imagined.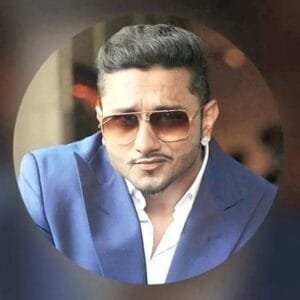 Honey Singh has opened up about his medical condition for the first time.
After reaching a point of fame where he was getting love from all around the world, great work opportunities, and everything he always dreamt of, there came a phase that caged him in the most hurtful way. Known for singing a variety of songs, including Brown Rang, Achko Machko, Desi Kalakaar, Love Dose, Dheere Dheere, and Blue Eyes, Honey Singh is the Punjabi singer and rapper also known by his stage name Yo Yo Honey Singh. Along with that, he even lent his voice to popular songs in superhit movies like Cocktail, Son of Sardaar, Race 2, Chennai Express, Ki & Ka, Pagalpanti, and Bhool Bhulaiyaa 2, among others. Even though many people adore him for his catchy lyrics and swag, not everyone is aware that the musician has bipolar disorder and has experienced psychotic symptoms.
The singer/rapper has worked hard to make a comeback with his physical appearance and according to fans, Singh is looking 10 years younger.
Speaking and sharing about his struggle with the illness, the singer for the first time during an interview with a renowned publication said that he was going through a lot in his life. From sharing the stage with Shah Rukh Khan for the SLAM tour to working on one of the most hit projects on television, which he even named, he was completely occupied with work and loved it. He shared he was also preparing for a Punjabi movie. Honey also shared that when he collapsed on the sets of Rawstar, he felt like there was something abnormal in his brain and he wanted to fix it. Well, for the unaware, this was when the massive star was diagnosed with bipolar disorder and had psychotic symptoms.
After a harwork of almost 5 Years, Honey Singh is now making a comeback with his physique.
He added that during his struggle with the medical condition, it took him nearly five years to improve his health. and he wanted to do what he did best, which was compose music. He continued by claiming that on his worst days, he confided in his mother, telling her that he was powerless to do anything, and she encouraged him by telling him to start making beats. He was making a return, his songs were becoming hits, but he was having trouble. In a recent interview, he acknowledged that there was "some problem" with him and that he wanted to rectify it. He continued by saying that even though people appreciated his music, they did not welcome his return after five years.