Not all movies have the potential to make you cry, but these popular movie scenes will require you to grab another box of tissues.
Movies never miss a chance to express fairytale "love" but can you deny these movie scenes still get you all teary? Well, all humans have emotions and the best movie scenes bring out laughter, smiles and tears as well. These movie scenes will leave you heartbroken, sore and all teary and warning before spreading the spoilers. Here is the list of heart-breaking scenes that will definitely get you crying.
Coco most popular scene that touched our heart.
A Disney animation movie released in 2017. This young Genz, opposed his family generation rule of banning music. He grew up in a household where music was strictly removed, especially guitars. Miguel (young genz) discovers his love for music and in a colorful world.
The heart-robbing scene which got all the viewers sobbing, when his old grandmother lost her memory of his father, who made her original song named "remember me", from the period of childhood to young adult she always recognized his dad, but she suddenly lost her memory and his grandson goes beyond to find that same guitar and to bring back old granny memories back to her. Coco is a recommended movie which will get you sobbing because the scenes hit so hard.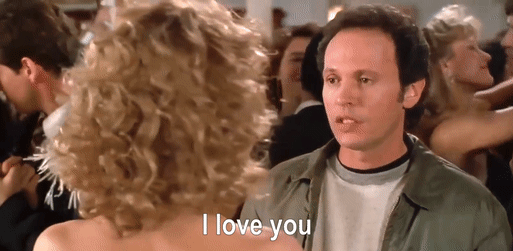 Harry genuine confession to Sally, do you remember this part?
This Hollywood movie, When Harry Met Sally, released in 1989. Harry (Billy Crystal) and (Sally Meg Ryan) these two graduates from Chicago get a ride to New York. Though as much as these characters want love, they accidentally bump into each other every time.
This rom-com movie has the audience, when these iconic lines appeared on the screen, Harry confessed his love with every detail and finished his line with,  'because when you realize you want to spend the entire life with somebody, you want it as soon as possible'. Believe it or not but this scene is the most watched on the internet. 
Yeh Jawani Hai Deewani, iconic lines that made every Bollywood lover emotional.
Who does not remember Bunny? Characters which got the most highlight in Yeh Jawani Hai Deewani movie, is Bunny and Naina. Two young people who live entirely different lifestyles, there is not even one time that we re-watched this movie and have not felt emotional. Well, this specific scene made us cry again, when Bunny meets Naina in Aaditi wedding and Naina iconic lines, Agar main Tumhare saath do minute aur rahi toh, mujhe tumse pyaar ho jayega phir se. Aur tumhe nahin hoga phir se. 
Best heart-melting scene from Love, Simon.
Love, Simon. a gay teenager story that unfolds Simon Spier goes through a love story with an email guy(blue). Though Simon gets really curious to find this guy and later discovers about his gay identity.
Love, Simon is an amazing movie that will make you scream, cheer and warm your heart a little more. This iconic scene, when Simon confesses to his mom about his identity As soon as you came out, you said "Mom I am still me. I need you to listen to this: you are still you, Simon. You are still the same son who loves to tease and the same brother who always compliments his sister on her food, even when it sucks. You get to exhale now, Simon. You get to be more than you have been in a long time.
Taare Zameen Par iconic scene.
This Bollywood movie, Taare Zameen Par released in 2007. Student name Ishaan who had dyslexia, who struggles a lot in his boarding school. But, Aamir Khan (unconventional art teacher) Ram Shankar changes everything and discovers his hidden potential. Aamir Khan iconic lines in Taare Zameen Par, Putting the weight of your ambitions on the delicate shoulders of your child, its worse than a child labour.