Sushant Singh Rajput and Ankita Lokhande shared a beautiful and intimate relationship. Read on to know what made her cry when a contestant reminded her of SSR.
They say 'true love never dies', and that is exactly what Ankita Lokhande has always believed in. Ankita and Sushant Singh Rajput were beautiful and one of the most popular television couples. They started their relationship after they met on the sets of Pavitra Rishta, which was a huge hit on television and among the other successful tv shows. However, the upcoming episode of the popular dance show Dance India Dance Supermoms, which is airing on Zee TV, will have a special Pavitra Rishta episode where the lead Ankita Lokhande and Usha Nadkarni graced the show with their presence.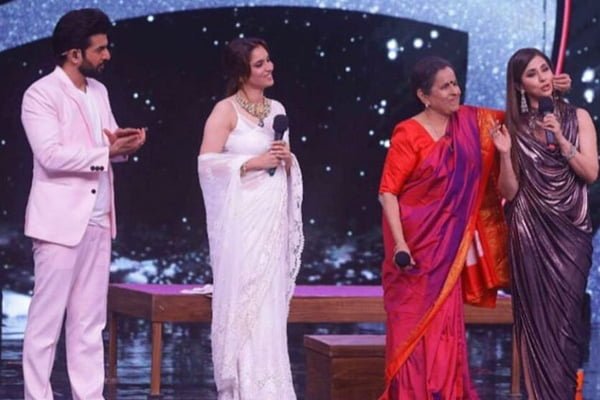 Ankita Lokhande and Usha Nadkarni graced the show with their presence.
On the show, one of the contestants will be paying tribute to Sushant Singh Rajput through her performance, which is going to be an emotional affair for all the SSR fans. Sushant played the character of 'Manav' on Pavitra Rishta opposite Ankita Lokhande. Their chemistry was liked by the audience both off-screen and on-screen. But the couple ended their real-life love relationship several years later, and in 2020, the news of SSR's demise left the television and film industry in complete shock.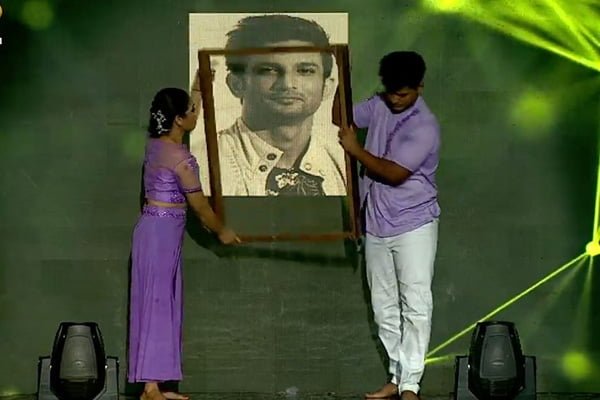 One of the contestants gave a heartwarming tribute to Sushant Singh Rajput on Pavitra Rishta special episode. 
While looking at the contestant paying tribute to Sushant, both Ankita and Usha teared up remembering their co-star and a dear friend. A short glimpse of the upcoming episode was shared by the makers on their official social media handle, where Ankita, who had a very special and intimate bond with Sushant, can be seen crying while looking SSR's pictures. After the performance, she mentioned in front of the audience that Sushant was a very close friend and everything to her. She added that 'wherever he is, I know he is happy there. God just bless him.'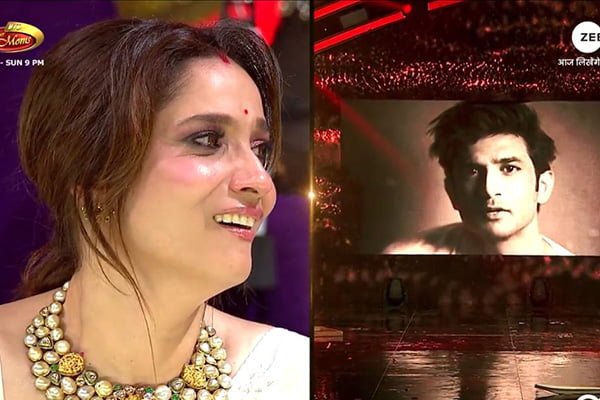 Ankita had a very special and intimate bond with Sushant.
Under the promo that was posted by the makers, several fans also mentioned how much they miss Sushant in the comments section. "We miss you very badly, Sushant Singh," one of them wrote. One more said, "I miss u SSR." Another admirer cried after reading this.
On the other hand, in year 2019, Ankita Lokhande made her relationship official with Vicky Jain, who is a businessman. Vicky Jain and Ankita Lokhande are currently a blissful couple. The actress from Pavitra Rishta wed Vicky on December 14, 2021. After a protracted relationship with the billionaire, the actress exchanged wedding vows with him.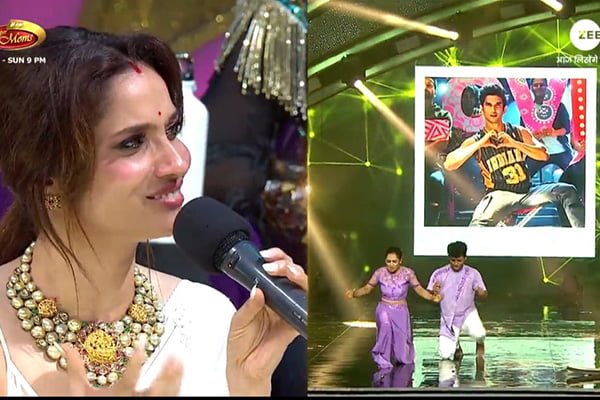 Ankita remembered Sushant as a close friend while watching the performance.
The judges for the current season of DID Super Moms are Bhagyashree, Urmila Matondkar, and Remo D'Souza. The third season of the dance reality show debuted on July 2. Every Saturday and Sunday at 9:00 p.m., ZEE TV broadcasts it.