Are you looking for some good movies that inspire your wanderlust? Then, you've reached the right article.
Does it ever happen to you that you watched a great movie related to travel and it inspired you to travel from one place to another? It happens to us all the time. Or Are you looking for some travel inspiration? Then, this article will help you.
We have curated a list of some mind-blowing travel movies which will inspire you to wanderlust. These movies will push you to will get out of the couch and book your tickets to new destinations or serve as some form of escape for you.
Take a look at these awesome travel movies:
Life of Pi (2012)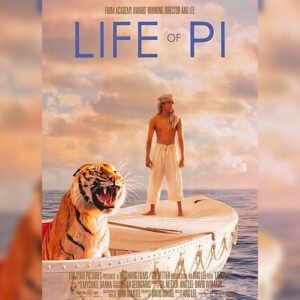 Life of Pi is an adventure-drama film which is directed by Ang Lee. This movie is based on a novel of the same name written by Yann Martel. The visual masterpiece follows the story of two survivors on a lifeboat in the Pacific Ocean. A sixteen-year-old boy named Pi and Bengal tiger named Richard Parker stuck with each other for 227 days. 
The movie showed a panoramic landscape and the way Pi shows the determination to survive makes this movie encouraging and will inspire you to go on an adventure and embrace nature.
Midnight In Paris (2011)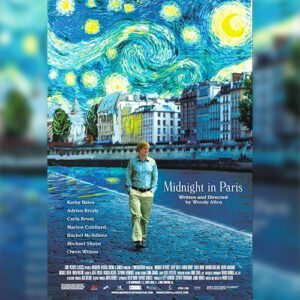 Like everyone says "Paris is a good idea". Everyone once in their lifetime must visit this city of love. There is a quote about Paris "If you have lived in Paris in your younger days, then wherever you go this city stays with you for the rest of your life". The movie "Midnight in Paris" is a fantasy-comedy, helmed by Woody Allen. 
The movie is about Gil Bender, a Hollywood screenwriter who went on a trip with his fiance's family and finds himself mysteriously travelling back in time every midnight. At last, he learns the truth about his fiance and breaks up with her.
Eat, Pray, Love (2010)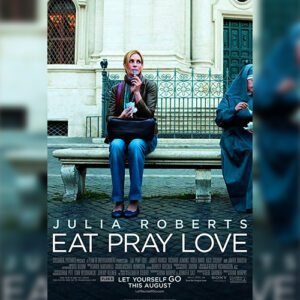 It's one of the most popular movies of its time, and that will definitely inspire you to travel. It's a biographical drama helmed by Ryan Murphy. The film is about Elizabeth Gilbert 'Liz' who wants a family, a successful career, and her own house like any other girl. But she found herself confused, lost, and searching for what she really wanted in her life. She divorced her husband and go on a self-discovery world trip and visited Italy, Bali, and India.
The Holiday (2006)
The Holiday is a romantic-comedy drama which is directed, written, and produced by Nancy Meyers. The story is about two lovelorn women, Iris and Amanda, who are from opposite sides of the Atlantic Ocean and they decided to swap homes to escape from heartbreak during the holiday season and Christmas. You must this film, it's full-on entertainment.