Happy Birthday, Rekha! From In Aankhon Ki Masti Mein to Gum Hain Kisi Ke Pyaar Mein, check out the most iconic songs of Rekha that are still heard by many music lovers. Check Out
Today marks the 69th birthday of one of the most beautiful and evergreen actresses in Indian Cinema, who is still ruling the hearts of millions of movie lovers. Yes, today we are celebrating the birthday of Bollywood's Umrao Jaan, 'Rekha', which never fails to make us fall in love with her beauty and elegance again and again.
The way she is forever evergreen, the same way her songs are always remembered to be iconic, there are many songs that are featured on Rekha and have become popular among us. But here we'll mention a few songs that are immortal in themselves and will be heard for ages.
In Aankhon Ki Masti Ke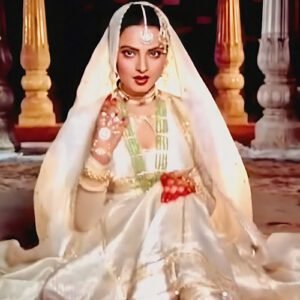 In Aankhon Ki Masti Mein was sung by Asha Bhosle for the film 'Umrao Jaan'. This period musical film was based on the 1905 Urdu Novel 'Umrao Jaan Ada' written by Mirza Hadi Ruswa. The movie was average at the box office but Rekha won many accolades for her performance including National Film Award for Best Actress. Apart from In Aankhon Ki Masti Ke, Dil Cheez Kya Hain was another chartbuster song from the movie.
Salaam-e-Ishq Meri Jaan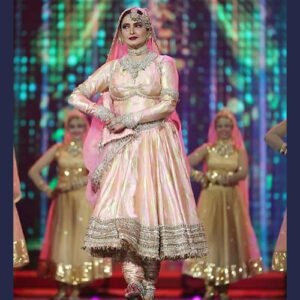 In the movie, Rekha plays a courtesan. As she sings the song, we observe Amitabh Bachchan sitting transfixed. While she is singing for everyone, he is the only person she can see. And when he starts singing along with her, it's pure bliss. You are completely teleported to a different universe. Lata and Kishore give depth to it with their appropriate performances, but Amitabh and Rekha are the only performers who could do it right.
Dekha Ek Khwaab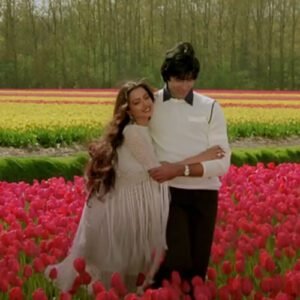 The whole album and movie are so much special in many ways. Dekha Ek Khwaab is from the movie 'Silsila' which was released in 1981. Silsila is one of those movies in which Amitabh and Rekha were cast together. After Silsila, they never worked together because of their personal relationships. Silsila failed at the box office but gradually it received the status of a cult classic.
Kaisi Paheli Zindangaani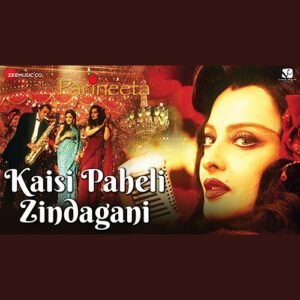 This modern classic features funky jazz sounds, a desi flavor, and an unforgettable finger snap from Rekha. In a lacy crimson saree, this timeless beauty still looks as seductive as an older woman on TV. This song bears the hallmarks of a great Rekha song thanks to her signature red lips and assured performance. Rekha demonstrates that she still has it by seducing Sanjay Dutt and other members of her gang. Anyone can wish to sway or even click along to the beat of Rekha with this pleasant song.
Gum Hain Kisi Ke Pyaar Mein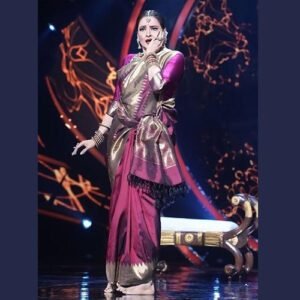 This is the song that can be heard humming anywhere. Gum Hain Kisi Ke Pyaar Mein features Rekha and Randhir Kapoor who express their feelings through a musical way in which they sing Ghum Hain Kisi Ke Pyaar Mein. This song was featured in the movie 'Raampur Ka Lakshman' which was released in 1972. It remains a go-to number for all Rekha fans even today after all these years.
Apart from this, her other iconic songs are Aapki Aankhon Mein, Yeh Kahan Aa Gaye Hum, Neele Neele Ambar Par, Are Rafta Rafta Dekho, Dil Cheez Kya Hain, and many others.