Don't Be Harsh On Your Skin When Winters Are Already Harsh On it! It's Time To Pay Attention To Your Skin Care Routine, Dive Right In To Know All About It.
Shorter days, plummeting temperatures, and a sudden desire for hot chocolate can only mean one thing: its winter season. Whether you're a fan of the chilly weather or not, there's no denying that the harsh winter air can take a toll on your skin especially if you're already prone to dryness or irritation, like many men are. Thankfully, there are ways to counteract winter's less than pleasant effects. It all comes down to having a proper skincare routine. Whether you live in a frozen place or enjoy a relatively mild winter, these tips for men can help keep your skin looking and feeling its best until spring arrives. Warm up with your favourite blanket and of course, that hot chocolate and read on for our top men's winter skincare tips to adopt this winter season.
Moisturize Liberally
Being proactive with your skincare routine is one of the best ways to get rid of the winter dryness before it starts. If you're not using a moisturizer already, it's time to start an energizing burst of moisture to promote smooth, healthy-looking skin. The La Mer Moisturizing cream is ideal for dry or sensitive skin types and can be used morning and night as part of your regular skincare routine. The skin around your eyes is super delicate and vulnerable to environmental stressors, so you'll have to ensure that you moisturize there, too. With a heart of cell-renewing this moisturizing cream has a daily devotion to disappear dryness and instantly sooths the sensitivities.
Can't Skimp on the SPF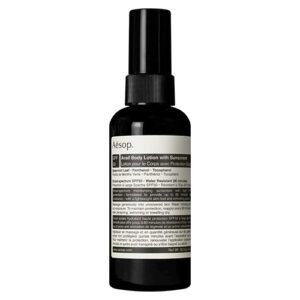 While we often associate sunscreen with warmer weather, proper sun protection is essential, even when it's snowing. During the daytime, swap your go to face cream for a moisturizer with SPF. Try Aesop Body Lotion with Sunscreen which has a similar formula for a classic facial moisturizer but with added broad-spectrum protection to help keep your skin shielded from the sun's damaging rays. This lightweight, moisturizing, broad- spectrum sunscreen with SPF 50 provides up to 80 minutes of water-resistance.
Condition Your Lips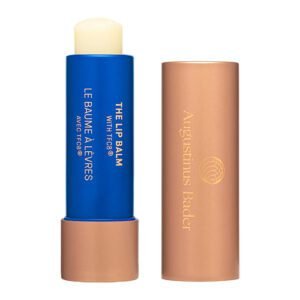 Cold winter winds and cracked, chapped lips, unfortunately, go hand-in-hand. Keep a lip balm on hand to provide your lips with much needed moisture. It can go a long way in helping to resist the dryness. Try Augustinus Bader Lip Balm, which is made specifically for men. The matte- finish formula of shea butter and castor, it provides nourishment to help smoothen and soften dry lips. With Vitamin E it acts as a skin's barrier to optimize hydration levels and protect it from external stressors to help your skin look and feel hydrated.
Shave Off The Right Way
If you shave your facial hair, a good shaving cream or gel is a must. It's especially crucial during the winter months, when your skin is already more vulnerable to dryness and irritation. As shaving improperly can exacerbate these concerns. After washing your face, lather up with a moisturizing shaving gel for a close, comfortable shave. Rinse off your shaving as cream with lukewarm water as hot water can dry out your skin. We recommend the Dior Sauvage Shaving Gel, which is enriched with natural-origin cactus extract to protect the skin from razor burn and allowing a precise shave. It also helps improve your skin's resiliency and improves the appearance of razor bumps and burns for a nourished, hydrated feel.
Oil Up Your Facial Hair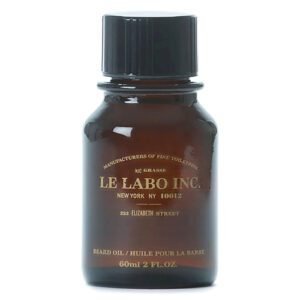 For those who prefer to stay warm with a full, bushy beard, a beard oil is a must for you guys. Opt for Le Labo Beard Oil that has plant-based formula made with sunflower to protect, grapeseed to smooth and jojoba to nourish. A nourishing beard oil has a grooming formula that tames even the roughest beard or moustache, leaving it smooth and moisturized. It also helps alleviate dry skin – an added bonus during these harsh winter months. Dispense a few drops onto your fingertips and apply the non- greasy oil to your beard, taking care to massage the formula onto your skin, too. Use it daily as part of your regular beard care routine for a smooth, well-groomed beard, all year long.
Cleanse The Dirt to Fight Dryness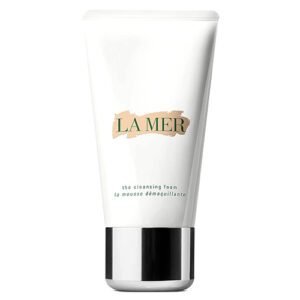 Every skincare routine is incomplete without a gentle cleanser. Cleansing your skin helps remove the dirt, oil, and pollutants that accumulate on your face throughout the day and preps up your skin.
While some men experience sensitivity or dryness, in general, the best face wash for men is one that also exfoliates or helps control oil without stripping the skin's moisture barrier. La Mer Cleansing Foam Face Cleanser is formulated with an invigorating blend of caffeine, sea algae fibers and white pearl powder, which gently purifies and energize skin by removing dirt and excess oil. It also helps awaken skin while preparing it for a comfortable shave.