Shanna Moakler spilled the actual truth about her relationship with Rondeau. After his boyfriend got arrested under a domestic violence case, Shanna Moakler revealed her response about the relationship. Even her daughter Alabama expressed, That Man Needs some serious help. To know the details and the update, keep on reading.
American Model Shanna Moakler finally broke her silence about her relationship. She is also known as Miss New York Pageant which she won in 1995 and she got married to Travis Barker in 2004 which, ended with divorce in 2009. After a while, Travis Barker got into a relationship with Kourtney Kardashian, and her ex-wife Shanna Moakler with Matthew Rondeau.
In 2020, Shanna Moakler started dating Matthew Rondeau, which cleared her relationship. Though the previous rumor was not bad, as this one. This relationship took a whole different turn in Shanna's life.
On 23rd February in the evening, the couple had a fight, and Rondeau was deeply frustrated at her. He shot an Instagram live and uploaded it; in there he mentions his relationship to be "Over". He reveals that her girlfriend slept at another house and has been in touch with his ex. He defined her as Narcissist, Sociopath and he left the relationship because it looks Fabricated.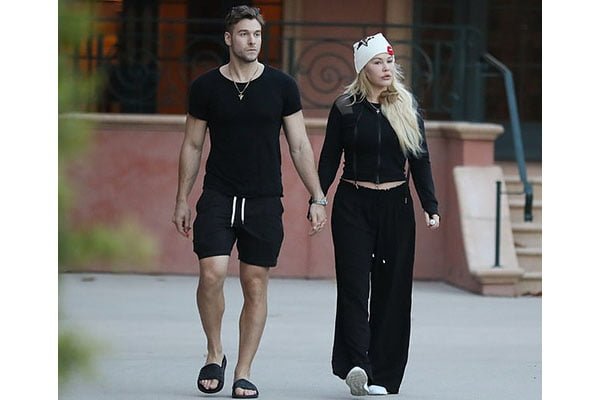 2020, Shanna Moakler started dating Matthew Rondeau.
On 24th February she filed a complaint against him. It was observed by the police officer that she had marks on her body. The police arrested him under domestic violence evidence. But, after the update on Instagram, he is out.
Though her daughter Alabama posted a story after knowing about her mom's traumatic event which took place, she confirmed from her mom that she is okay now. The shocking thing was Rondeau claims about Shanna were not proved factual. Moakler daughter Alabama responded that man needs serious help. Fans even bombarded on his Instagram with comments, to get therapy and stop abusing women, the hate against his act is rising high on media.
As in the current update, her mom is healing from this traumatic relationship and was found with Teddi Mellencamp in a podcast, revealing she will be on her podcasts. She even showed gratitude and Thankfulness to the fans and family who showed and showered support at her. Matthew Rondeau was captured on his recent post, that he went out to a hair salon.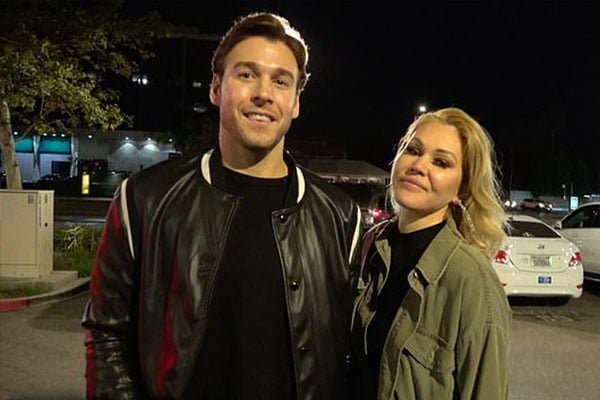 25th February Shanna Moakler ex-boyfriend responded back at the accusation.
Recently, on 25th February Shanna Moakler ex-boyfriend responded at the accusation, and expressed today was a heart-breaking day for him. He was clarifying with his words that he loves her mother and she is her angel and her true best friend. he was raised under the right house; he feels deeply disappointed at the industry as it has changed the entire truth in Infront of the world. He expressed that he feels mentally exhausted and this event drained his brain. Now, he referred to Shanna, not as a Narcissist girl but refer her as the love of her life making his reflection out in the world as a villain.
Moakler and his boyfriend Matthew Rondeau departed from each other after this event. The couple started unfollowing each other on Instagram and deleted each other pictures. Matthew claims to move on from this relationship.