Let's check out Hollywood celebs who recreated the looks of Marilyn Monroe, who was consider
As the world commemorates the 97th birth anniversary of one of the biggest style icons of Hollywood legendary Marilyn Monroe, we can't help but marvel at her enduring influence on popular culture. She knows for her sultry charm, timeless beauty, and iconic style. Marilyn was also known as "Blonde Bombshell". During the period from the 1950s to the early 1960s, she became one of the most popular sex symbols during the golden age of Hollywood.
Many of her looks still captivated the audience's hearts and inspiration for many women across the world. Over the years, many celebrities from Kim Kardashian to Scarlett Johnason recreated her memorable looks and pays tribute to this timeless beauty.
Let's go down memory lane and revisit some of her famous looks recreated by Hollywood celebs.
Kim Kardashian
Last year, Kim Kardashian creates waves with her looks as she stepped her foot on Met Gala's red carpet. In 2022, she wore the original birthday dress of iconic style queen Marilyn Monroe. The dress worn by Marilyn Monroe in the year 1962 on the birthday of President F. Kennedy. To pull off this look, American reality TV star, Kim Kardashian lose 10 pounds in three weeks. 
The dress donned by Kim Kardashian was designed by Jean Louis. It features 60,000 hand-sewn crystals on nude fabric. She also wore another dress inspired by Marilyn Monroe. She looked jaw-dropping in a dark green colour glittery bodysuit. She styled it with pair of earrings and styled her blonde hair in a sleek hair bun.
Kylie Jenner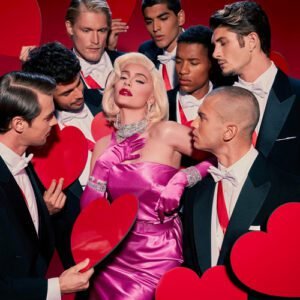 American reality TV star and the youngest millionaire who effortlessly channelled Marilyn Monroe's allure was the stunning Kylie Jenner. She left everyone awestruck with her stunning Halloween costume, which she wore for a shoot. Her captivating pink dress and makeup were inspired by Marilyn Monroe. The dress was reminiscent of Marilyn's signature style, glamour, and exuded elegance.
She wore a shiny pink dress with matching gloves. She accessorised her outfit with a diamond necklace, bracelets and huge earrings. And opts for bold red lips, a cut crease eye shadow look and a blonde wig.
Scarlett Johansson
Another star who showcased her admiration for Marilyn Monroe through her style was Scarlett Johansson. With her platinum blonde locks and red bold lipstick. Scarlett Johansson perfectly captured the essence of Marilyn's classic glamour. Her recreation of Marilyn's white dress from "The Seven Year Itch" left fans awes. She donned this look for a shoot and looked pretty as always.