The recent post of Raj Kundra on separation from Shilpa Shetty sparks divorce rumours of the couple. Is it true or not, Check Inside
Raj Kundra, who is making headlines with his upcoming debut movie 'UT 69', again came into the limelight with his latest post. Raj Kundra, who has been entangled in legal issues due to the 2021 pornography case, again made headlines on ongoing rumours regarding his separation from Shilpa Shetty Kundra.
The rumours that the couple has applied for divorce sparked when Raj Kundra posted a cryptic post on his social media. Although he didn't mention the name of his wife (Shilpa Shetty). Without mentioning anything, he wrote, "We have separated and kindly request you to give us time during this difficult period."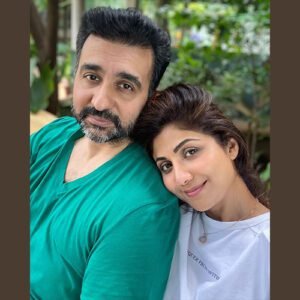 After reading the post, netizens started making their own theories about the update. Someone is saying that this post is a promotional stunt for his upcoming movie. On the other side, the internet genuinely showed their concern amid separation rumours.
But, when his post went viral, Raj Kundra again shared a new post where he revealed the actual truth of his separation. In his latest tweet, he shared a video and captioned it, that he is giving farewell to his mask and that he is now separating from the mask by which he had been protecting himself for the last two years. Further, he wrote that he is on to a new phase of his life and promoted his upcoming movie, UT 69 (#UT69).
Raj Kundra will make his big-screen debut with UT 69 which revolves around the time Kundra spent in the Arthur Jail when he was on the Media Trial due to his 2021 Pornography case. Kundra will play himself in the film and will share his side of the case through the film. Kundra recently shared the trailer and the film will be released on 3rd November.
Raj Kundra's Pornography Controversy:
In July 2021, Raj Kundra was taken into custody and booked into Mumbai's Arthur Road Jail on charges pertaining to an alleged pornography case. This was one of the most talked about controversies of the year. In September of that year, he was released from prison after serving two months.
He was given bail by a Metropolitan Magistrate's Court in September. He was charged under the Information Technology Act of 2000, the Indecent Representation of Women (Prevention) Act of 1986, and the applicable sections of the Indian Penal Code (IPC).