Ganesh Chaturthi 2023: From Mourya Re to Deva Shri Ganesha, find out the songs that must added in your playlist these Ganeshotsav. Read On
These days, Ganesh Chaturthi songs can be heard playing on the streets. The holy occasion of Ganesh Chaturthi has returned! Tomorrow will start the first day of an eleven-day celebration, and we are all prepared. But if you still have not made the playlist for yourself, here's a list of some Bollywood songs that you must add to your playlist if you have not done so yet.
Mourya Re (Don: The Chase Begins Again)
This high-octane song was the entry point of the Don lookalike in the film and the energy shown by Shah Rukh Khan in the number is truly extraordinary. It's slick, suave and yet retains an old-world charm. It makes you groove and emotional at the same time. This song was composed by Shankar Ehsaan Loy and sung by Shankar Mahadevan.
Oh, My Friend Ganesha (My Friend Ganesha)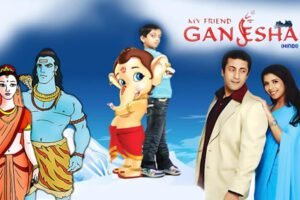 This song is really perfect for the kids on this Ganesh Chaturthi. From movie to song, it gives you a nostalgic feeling who was grew up with watching and listening this song. This film was released in 2007 starring Ahsaas Channa as Aashu.
Deva Shri Ganesha (Agneepath)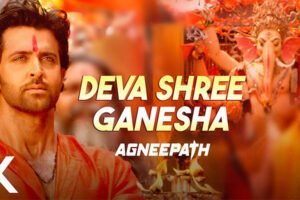 Composed by Ajay and Atul, sung by Ajay Gogavale "Deva Shri Ganesha" is a most energetic song which can be played in Ganesh Chaturthi. Penned by Amitabh Bhattacharya features Hrithik Roshan and Priyanka Chopra Jonas. Agneepath was released in 2012, directed by Karan Malhotra.
Sindoor Lal Chadayo (Vaastav)
One of the first songs that comes to mind when we think about Bollywood's Ganesh Chaturthi celebration is "Sindoor Lal Chadayo" from Sanjay Dutt's "Vaastav." The song, sometimes referred to as Lord Ganesha's aarti song, is a mainstay at almost all Ganpati pandals across the nation and wonderfully captures the spirit and emotions of the festival. Dutt and other "Vaastav" artists are included in the song, which is sung by Ravindra Sathe.
Deva Ho Deva (Ilaaka)
'Deva Ho Deva' from the 1981 movie 'Humse Badhkar Kaun' is another well-known Bollywood song. This has been a characteristic of the Ganpati celebrations across the nation. Several vocalists who have worked on the song, including Asha Bhosle, Mohammed Rafi, Bhupinder Singh, Shailendra Singh, and Sapna Chakraborty, have made it popular. Song features Mithun Chakraborty and Madhuri Dixit Nene.